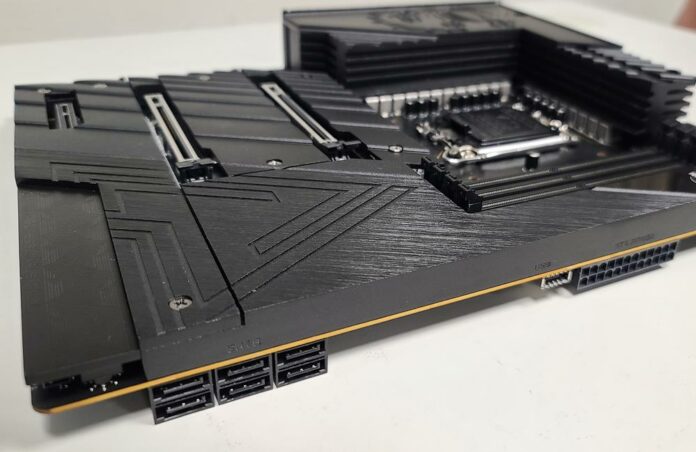 MSI seems to be preparing its own motherboard with so-called invisible cables, most likely using Intel's Z690 chipset, going by pictures.
After Gigabyte's announcements of Aorus Project Stealth, Twitter user @g01d3nm4ng0 published some pictures of an MSI board following the same idea of hiding cable connectors.
Judging by the layout, this board is most likely based on an MSI MEG Z690 Unify, but with all connectors either protruding from the sides or, interestingly, from the rear. This gives the board a super-clean appearance – too clean if you ask me. Who doesn't like some fancy sleeved cables with unique colours, right?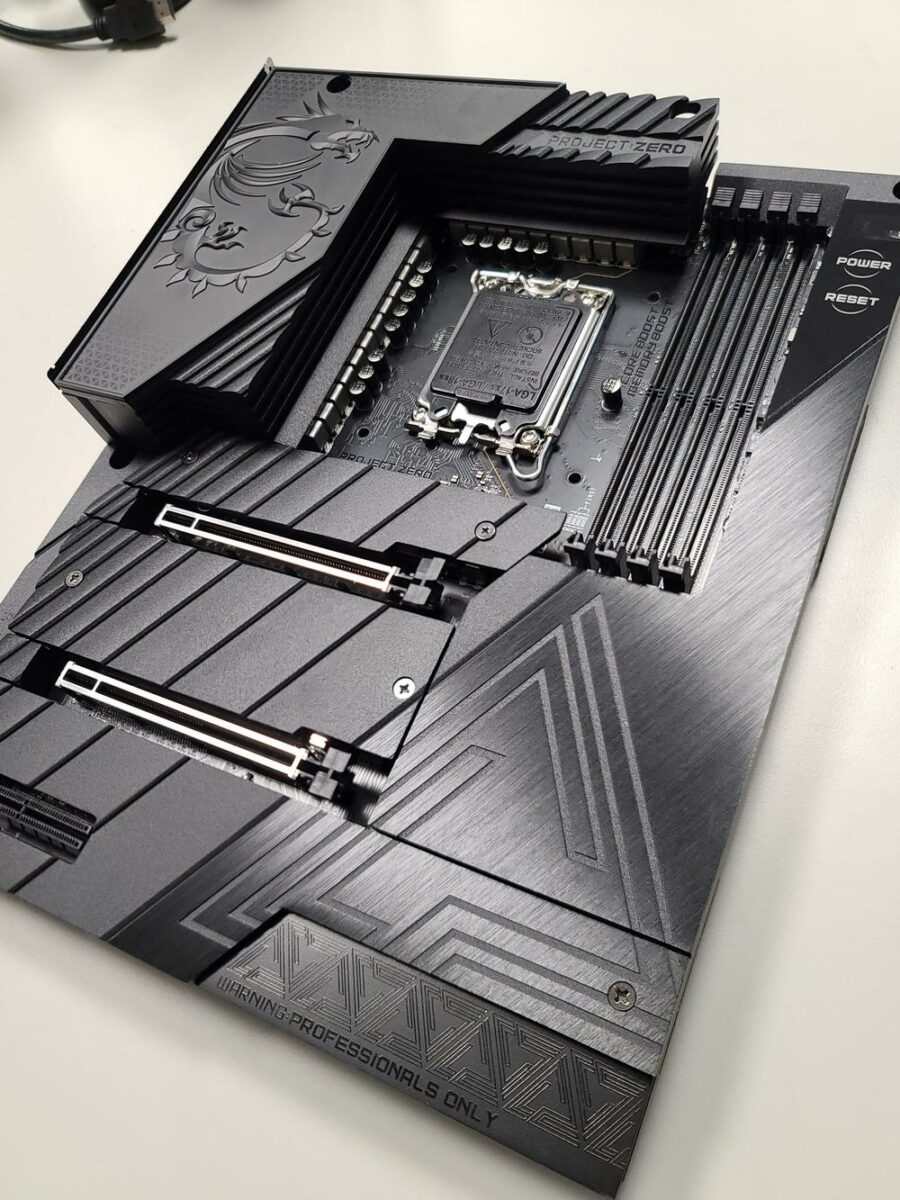 One obvious benefit to this concept is better airflow, which has no cables to perturb circulation. Another benefit could be easier dust cleaning.
With such designs, however, chassis compatibility will be very limited, if not completely absent. Not to worry, though, as MSI builds PC cases too, so this board will surely have a home to go in.
Finally, in one picture we see an MSI MEG CoreLiquid S360 CPU Cooler, appearing to fit this board perfectly. Maybe MSI plans to bundle them together. Interesting times ahead in the clean aesthetics department.