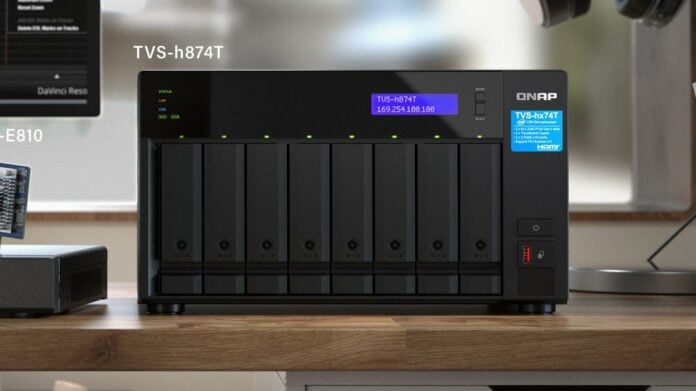 QNAP has announced the TVS-h674T and TVS-h874T Thunderbolt 4 NAS enclosures, further raising the performance bar using the latest connectivity.
Designed exclusively for creators needing large amounts of storage space, the TVS-h674T and TVS-h874T can respectively hold six and eight 2.5in/3.5in SATA 6Gbps hard drives or SSDs, in addition to two M.2 2280 PCIe Gen 4 internal slots. The former supports up to 110TB of storage against 154TB for the latter, expandable up to 352TB and 396TB, respectively, using QNAP JBOD enclosures.
These drives are controlled by a system made from 12th Gen Intel Core i5, i7, or i9 processors alongside 32GB or 64GB of DDR4 memory. This ensures ample compute power for heavy loads such as multi-client access and 4K video editing across multiple workstations. But that's not all. These NAS enclosures aren't just storage, as they can transcode RAW video footage using the iGPU, in addition to the usual self-healing and protection features.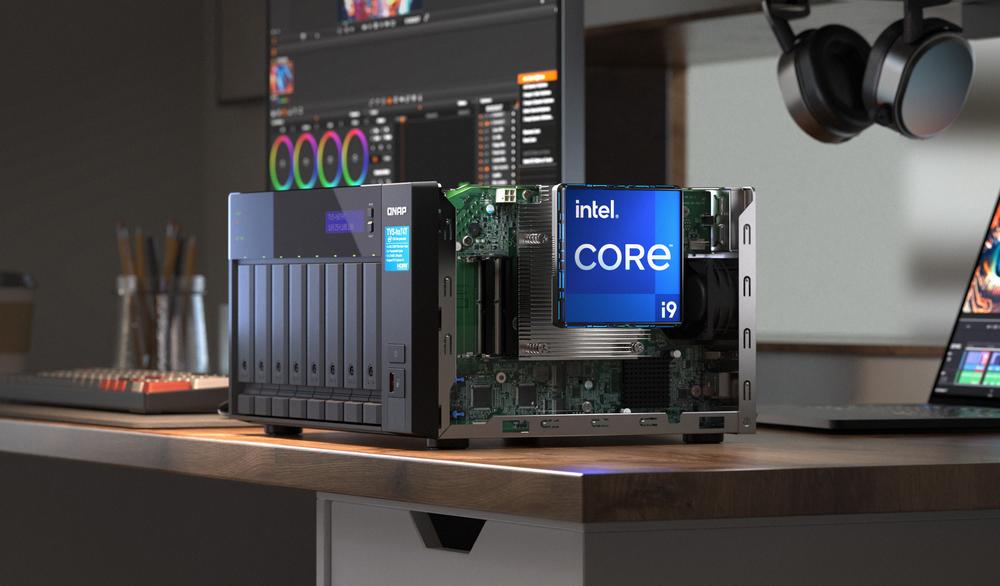 To achieve high data throughputs, these new NASs boast dual Thunderbolt 4 connections rated for 20Gbps maximum bandwidth. Those needing more speed can further upgrade to 10GbE or even 25GbE networking via the PCIe Gen 4 slots – one is already filled with the Thunderbolt 4 card. While we are at it, all models come equipped with dual 2.5GbE ports, two USB 3.2 Gen 2, one USB 3.2 Gen 2 Type-C, and an HDMI.
Those who follow our reviews may have noticed the close resemblance with TVS-h874 NAS, which carries similar specs minus the Thunderbolt 4 connectivity.
"At QNAP, we are driven to empower creators and professionals with cutting-edge solutions that amplify their creative potential," says QNAP General Manager Meiji Chang. "The TVS-hx74T Thunderbolt 4 NAS series is a testament to our commitment, offering unrivalled performance and expandability to cater to the evolving needs of the creative industry."
If you don't need this much capacity, maybe check out QNAP's dual-drive TS-262 or quad-drive TS-464. Both are very capable NASs pushing around 290MB/s sequential read and write – maybe even more if these had a Thunderbolt connection.