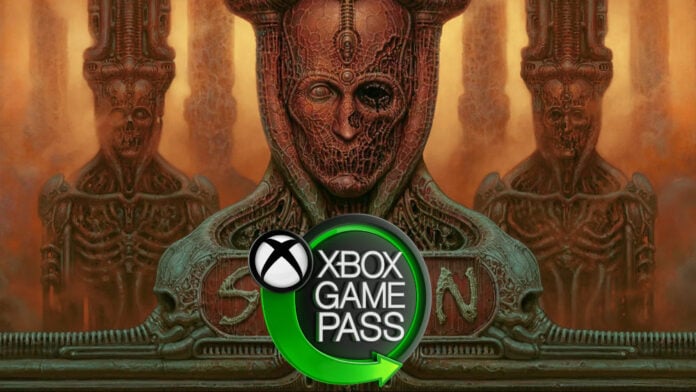 Xbox Game pass is adding nine new titles to its catalogue, including Chivalry 2, A Plague Tale: Requiem, and personal favourite Scorn.
Each month Microsoft offers new titles on its Game Pass subscription service to keep it fresh and appealing for new and old members alike, and October is no exception. After a nice September bundle, which included games such as Deathloop and Valheim, this month's refresh will see the arrival of the following:
Medieval Dynasty (Xbox Series X|S) – October 6
The Walking Dead: The Complete First Season (PC) – October 6
The Walking Dead: Season Two (PC) – October 6
Costume Quest (Cloud and Console) – October 11
Eville (Console and PC) – October 11
Scorn (Cloud, PC, and Xbox Series X|S) – October 14
A Plague Tale: Requiem (Cloud, PC, and Xbox Series X|S) – October 18
Scorn
Scorn is a first-person biopunk/horror game combining action, adventure, and puzzles inspired by the works of visual artists H. R. Giger and Zdzisław Beksiński. You will find yourself in a terrifying and hostile world, where hellish creatures and living techno-organic structures composed of machines, flesh, and bone are everywhere. You will have to survive by solving large-scale puzzles – if you manage to maintain concentration amid the mayhem, that is. Each environment is said to have been made by hand with a focus on narration.
A Plague Tale: Requiem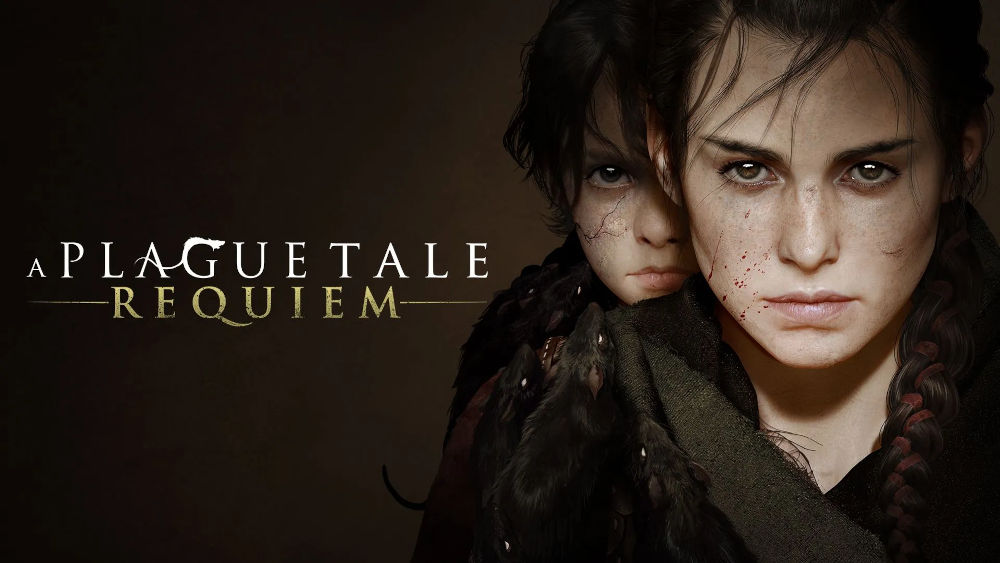 A Plague Tale: Requiem is the sequel to A Plague Tale: Innocence, released in 2019. Requiem is a direct follow-up to the first instalment in which we find a grownup Amicia and Hugo. The two heroes are still battling the plague, while Hugo's special powers continue to pose a threat to those seeking to seize them. The story picks up sometime after the events of the first game in the south of France during the Hundred Years' War.
Chivalry 2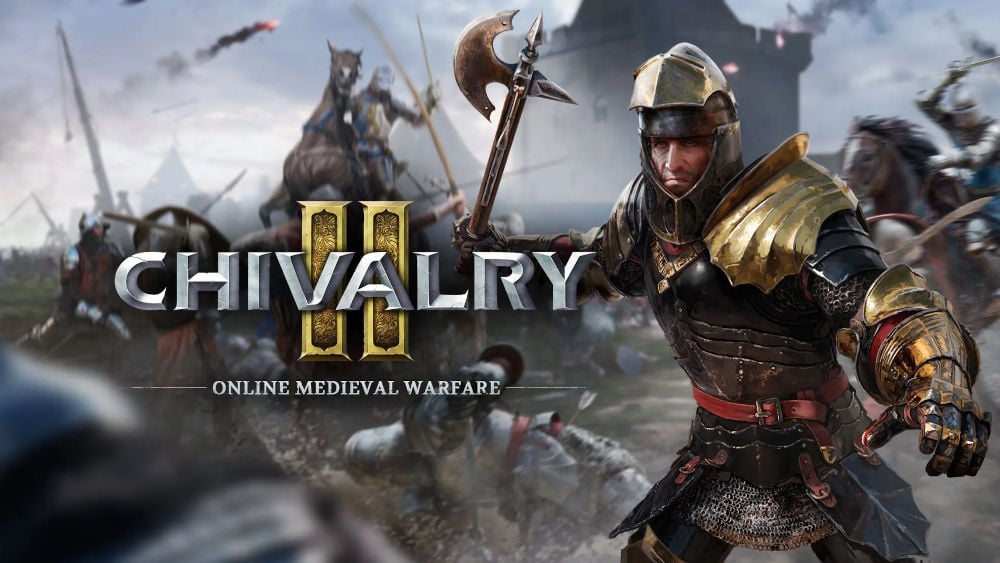 Chivalry 2 is a sequel to Chivalry: Medieval Warfare. In this first-person action game, you will find yourself immersed in a medieval conflict where you can be an Archer with a mix of weapons ranging from crossbows to throwable javelins, a Knight – a beginner friendly class with lots of health points (HP), a jack-of-all-trades Infantryman support class able to heal allied troops, or Vanguard, a class all about dealing damage.
I haven't personally had a chance to try this one out, yet if it's anything like the first game, fun is all but guaranteed.
If you are still thirsty for more things to try, take a look at these seven Game Pass hidden gems.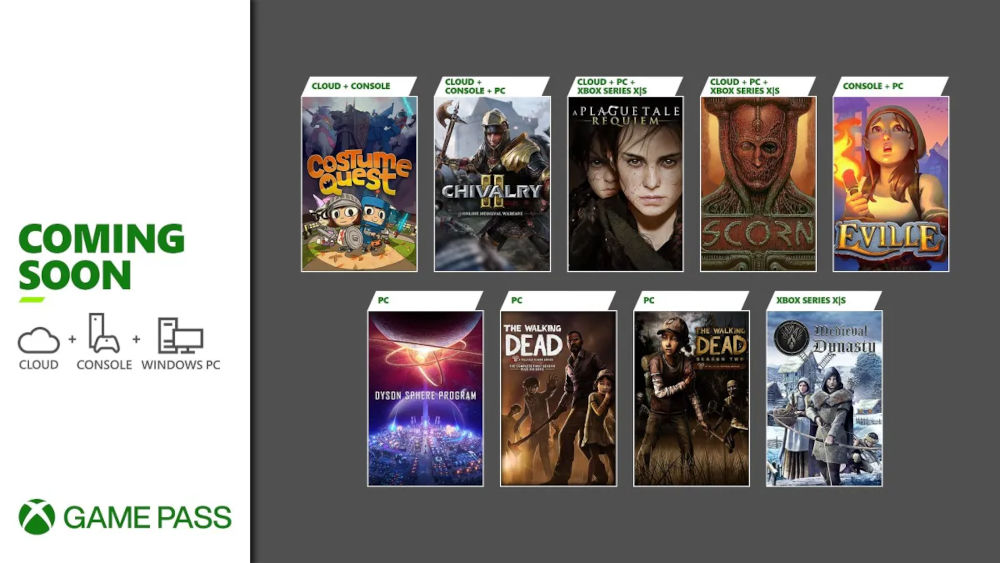 Also of note for Game Pass users, the following DLC packs and subscriber perks are being made available throughout the month:
The Elder Scrolls Online: Heroes of the High Isle – Available until October 11
Microsoft Flight Simulator – World Update XI: Canada – Available now
Xbox Game Pass Ultimate members can claim the perks below:
Eville: Housewarming Bundle – October 11
Need for Speed Heat: Deluxe Edition Upgrade – October 11
Apex Legends: From Above Weapon Charm – October 11
As always, some games are leaving the platform on October 15, namely:
Bloodroots (Cloud, Console, and PC)
Echo Generation (Cloud, Console, and PC)
Into The Pit (Cloud, Console, and PC)
Ring of Pain (Cloud, Console, and PC)
Sable (Cloud, Console, and PC)
The Good Life (Cloud, Console, and PC)
Note that you have until the 15th to buy these games at a discount.
Finally, a quick heads-up for those who never got a Game Pass membership, you can pick up your first month for only £1. There's no excuse for not having fun.