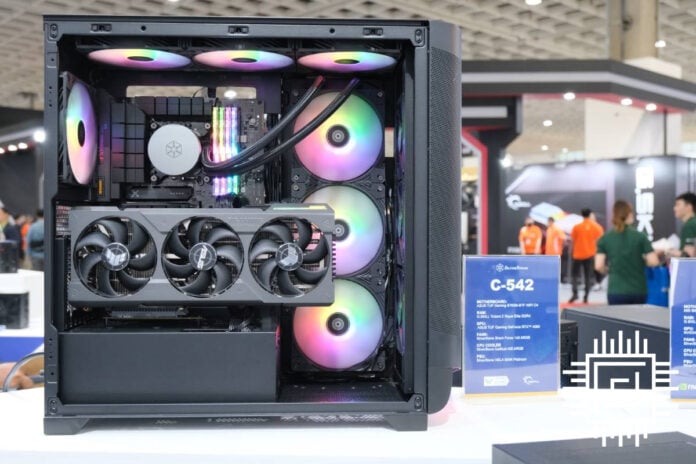 20 years in the business is a long time, and Silverstone has all but upped the ante each year of its existence with a plethora of premium products. As such, the company unveiled a slew of new components at Computex, ranging from its tried-and-tested PSUs, to crazy looking AIO coolers, and more importantly, premium-built chassis. Four of them in particular caught our eye.
Silverstone's new range kicks off with the Alta F2, a behemoth case, with a rather unique 90-degree tilted motherboard placement.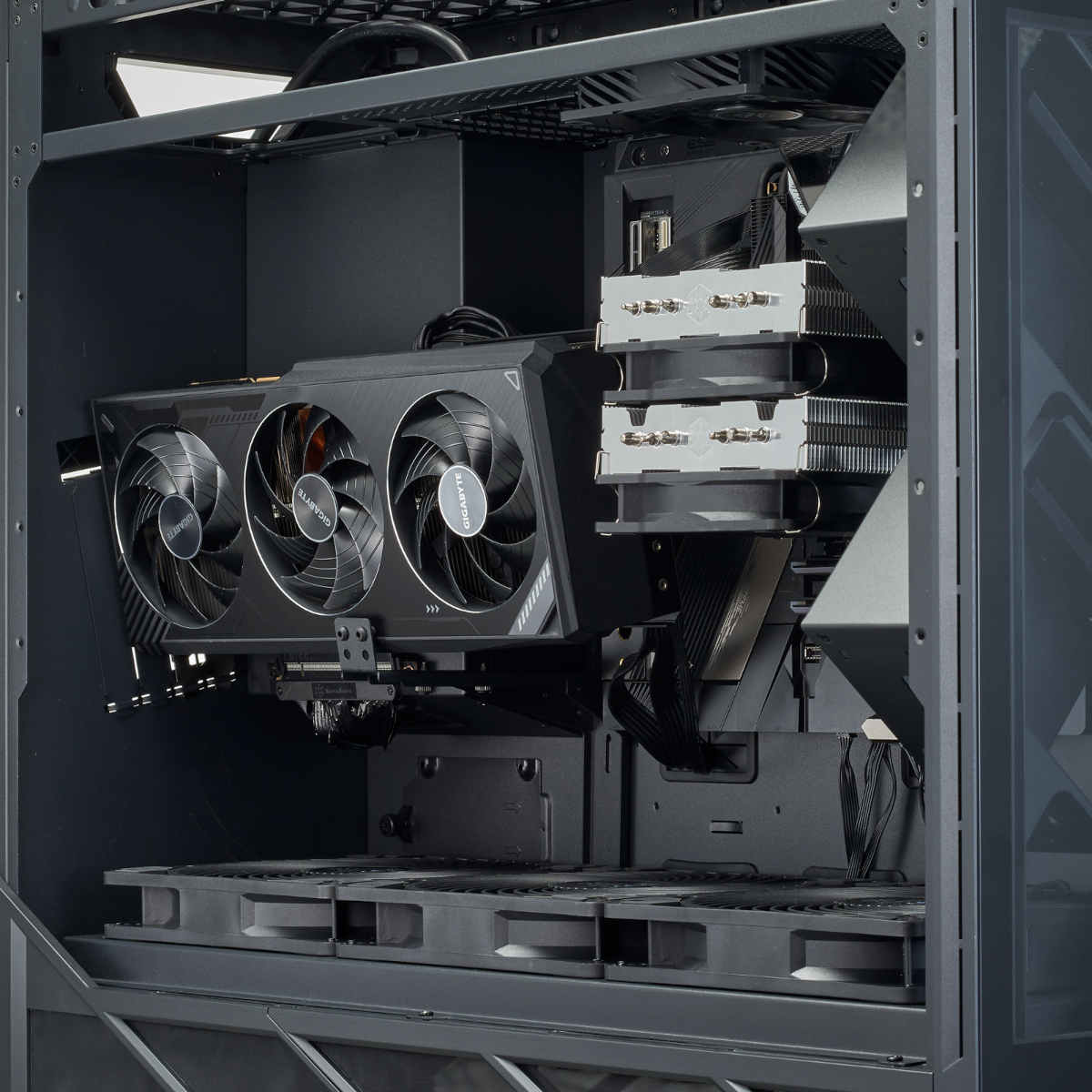 The massive tower can be packed to the brim with cooling fans and various components, including but not limited to; a huge distro plate in the front, a vertically mounted GPU that sits at a 11-degree tilted-slant, two downward facing 2.5in hot-swappable storage mounts, and up to 560mm radiators that can hold either four 140mm fans, or three 180mm fans in a push-pull configuration at the bottom of the case. Absolutely mental, and you need to see it in person to appreciate it's sheer scale.
Moving on, the Alta D1 is a rack-mountable server chassis with a modular design that shifts and shapes according to the users needs.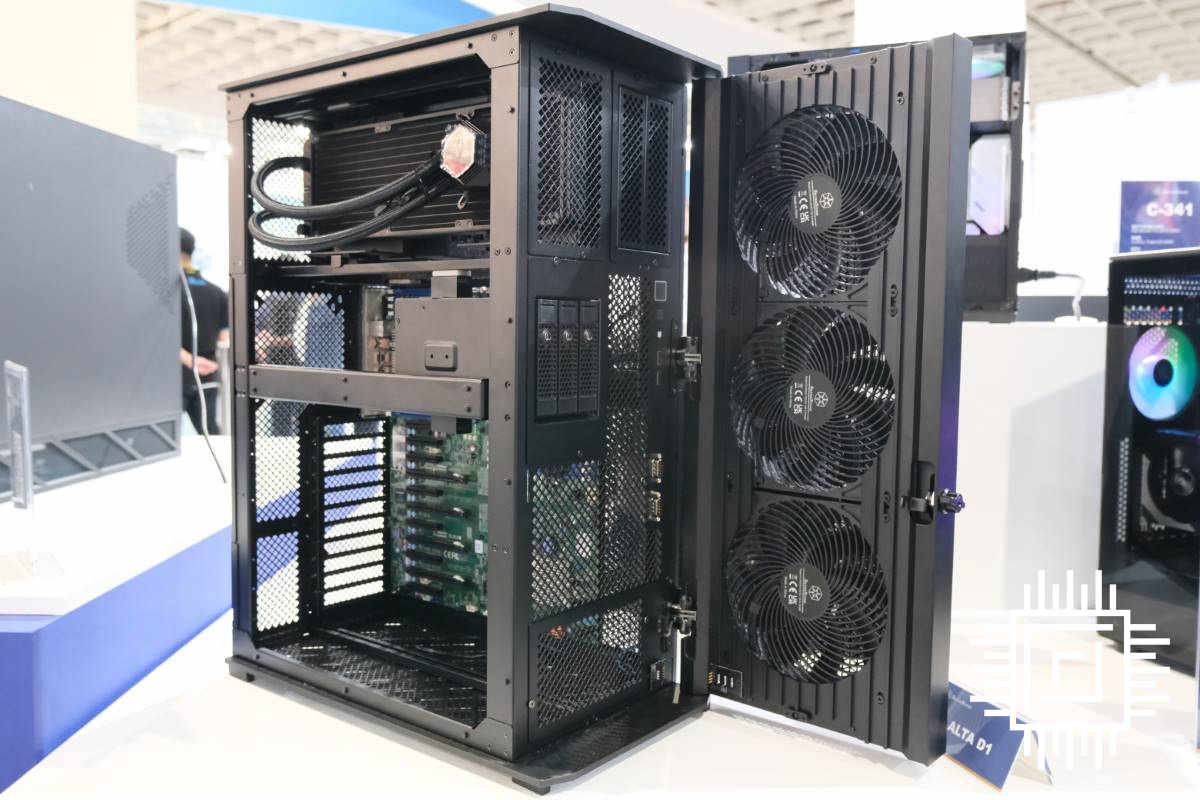 Meaning, you could switch up the case panels to allow more space for storage and larger GPUs, versus increasing space for additional cooling parts. Either way, the choice is yours, and with AI being all the rage, such enclosures are flying from shelves as both enthusiasts and companies of all sizes look to ride the ChatGPT-fuelled train.
The manufacturer also previewed three unique chassis that arrive in different form factors but carry the same design language. Specifically labelled; C-542 / C-541 / C-341, these were designed with the next generation "hide your cables" motherboards in mind.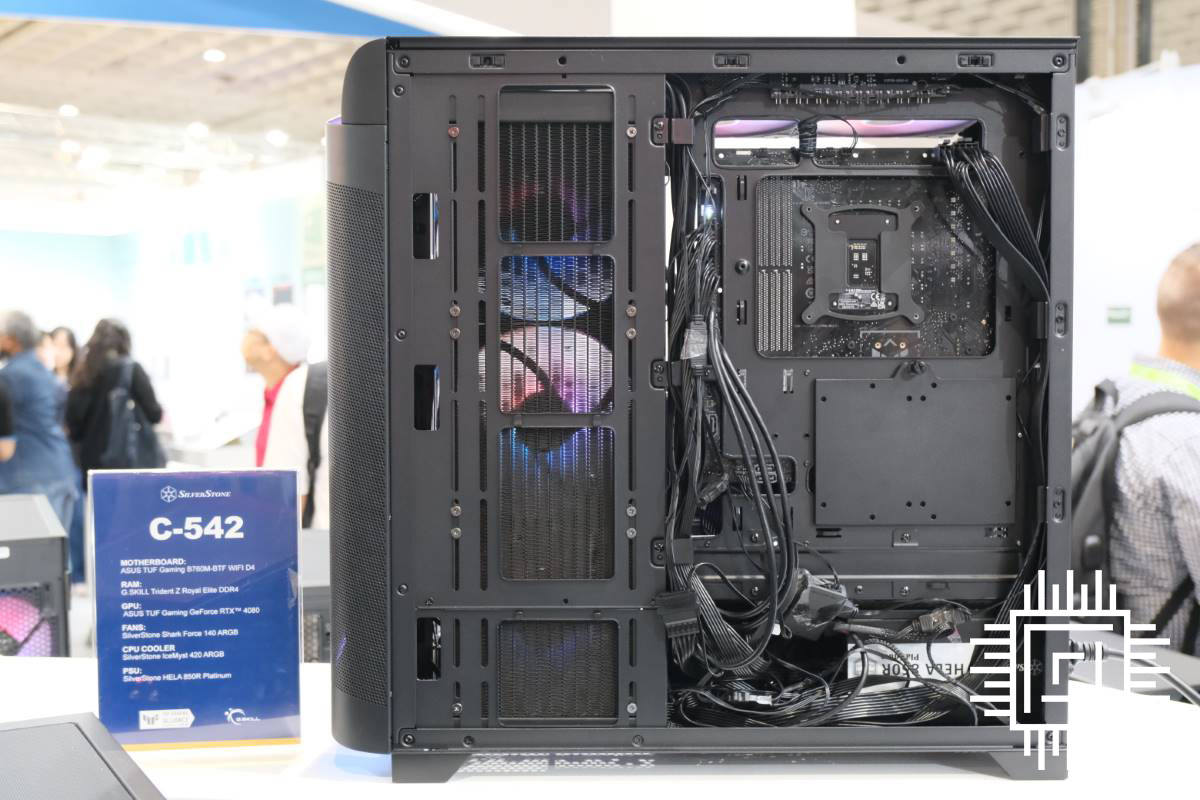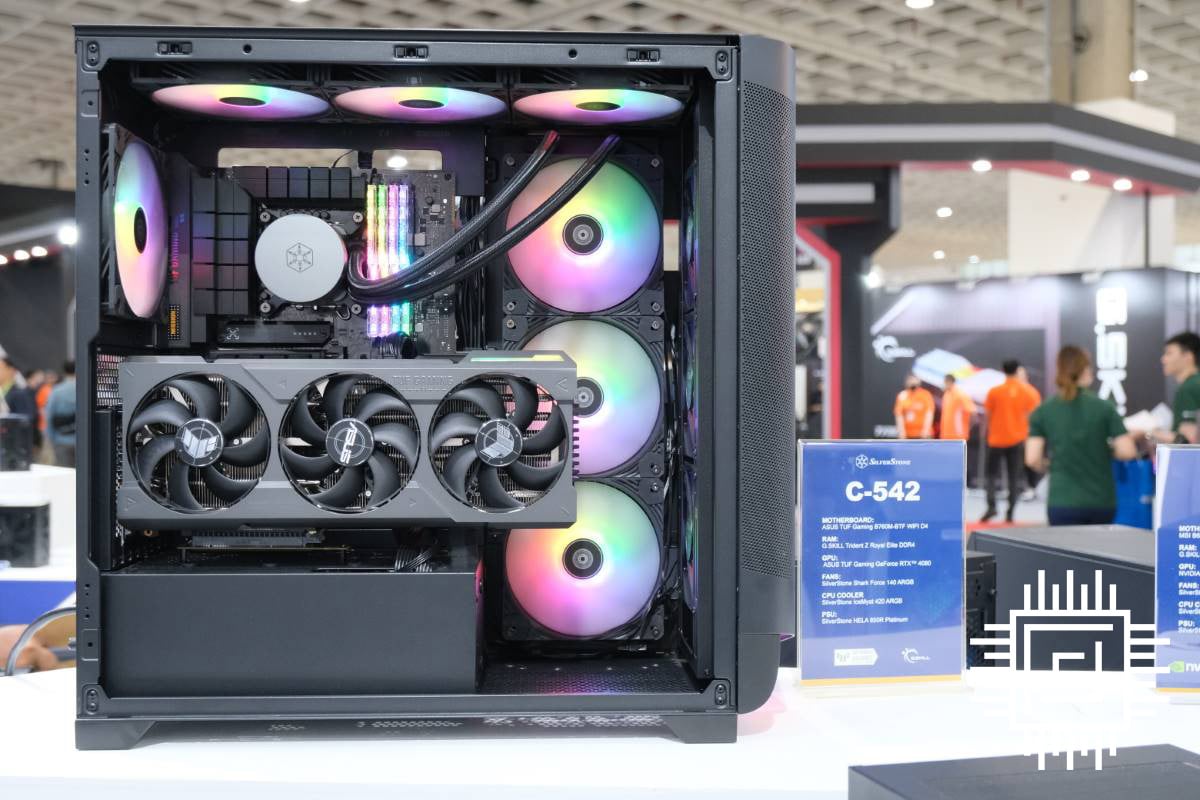 We've caught a glimpse of those from the likes of Gigabyte and MSI not too long ago, and Silverstone seems to be among the first third-party manufacturers to accommodate this specific, "rear-relegated-connection," motherboard form factor. Though all three are at the concept stage, it's safe to say SilverStone will be quick out of the gate when such motherboards become available on the latest high-end chipsets.
Finally, there's a micro-ATX chassis designated Sugo 17, that looks to scratch that itch for all you small form factor aficionados out there. A cubed-styled, sandwich design, the display model at Computex reveals its innards can fit a plethora of fans and a large triple-slot GPU, when configured with an ITX motherboard.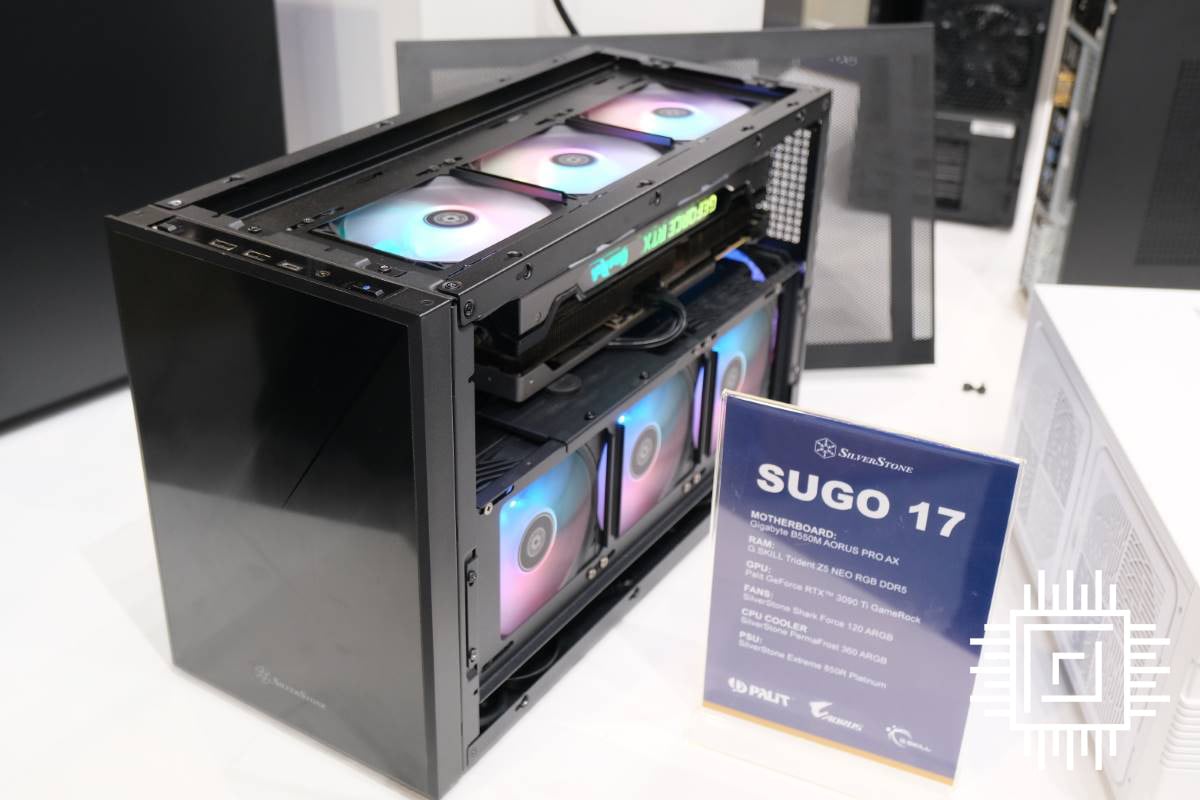 Interestingly, in the rear you will find four unique 70mm fan mounts populated by a variant of the company's IMF-70 fans. Suffice to say, cooling will be the least of your worries.
The older folk at Club386 HQ – won't mention any names – have fond memories of SilverStone chassis of yesteryear, and it's great to see the brand continue to try its hand at the weird and wonderful. The firm's portfolio of niche-yet-useful PC accessories is second to none, and we're looking forward to seeing what else is in store later this year.