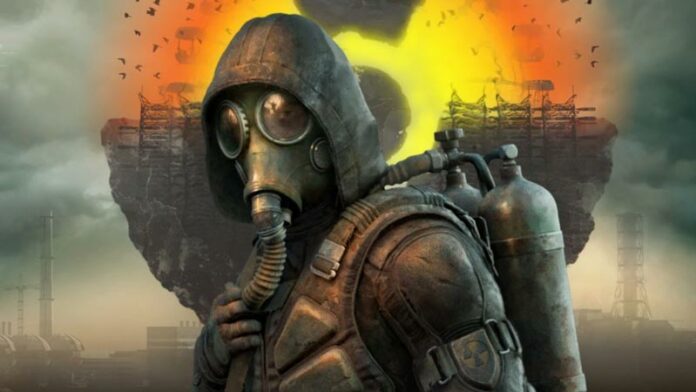 S.T.A.L.K.E.R. 2 is due to launch on April 28 next year. However, some game-related NFT activities will begin in January, building player anticipation for the game with "item drops," and auctioning of three chances to be a presence in the "Stalker Metaverse." *** Please see update at bottom of article.
Before talking about the NFTs in the upcoming game, it is worth a recap of the more traditional qualities of Stalker 2. This next-gen sequel to the acclaimed original aims to "deliver a unique action experience of survival in the post-apocalyptic Chernobyl Exclusion Zone," and mixes FPS, immersive sim, and horror genres, just like the first game. Some other attractions of this sequel are; the move to the UE5 engine, official mod support, and a free multiplayer expansion promised post-release.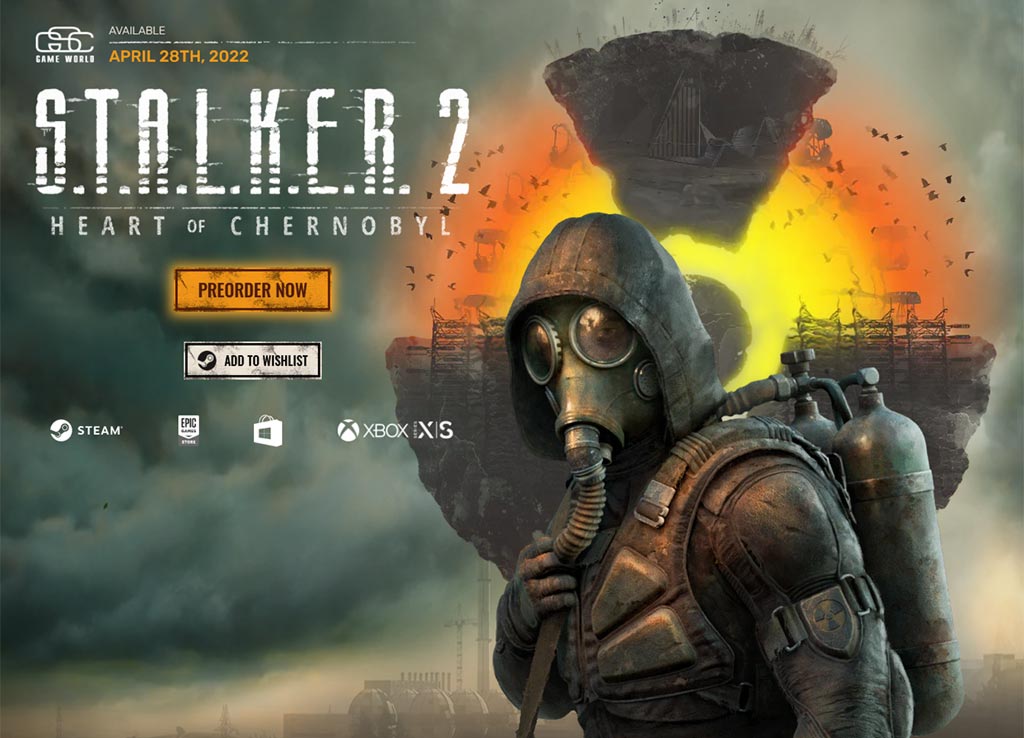 Metahumans
Stalker 2 developers GSC Game World plan to make free NFT drops and trades available on trading platform DMarket in the New Year. There is a preliminary listing already available for "metahumans" in the game, but no guidance pricing or details of the smaller in-game NFT trinkets.
What are these metahumans? The developers are going to make available three metahumans in the game which will include "the face of the real owner will be recreated in the game by using photogrammetry technology, resulting in the highest possible level of realism." Later the auction winner's likeness will be used for an in-game NPC such as "a bartender, a comrade, or an enemy."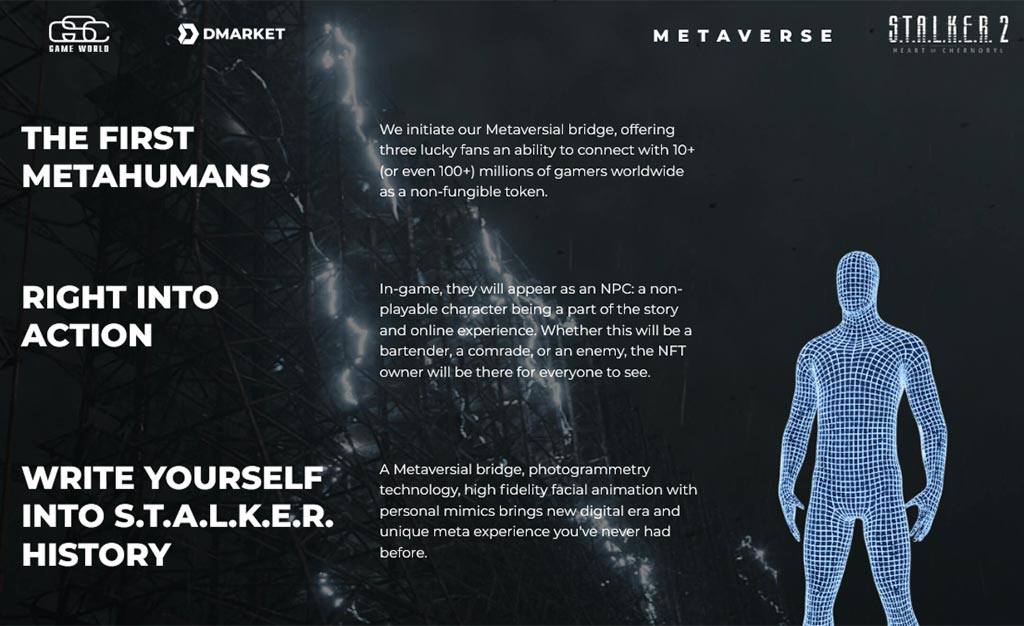 Of course, GSC Game World talked up the "opportunity" of gamers acquiring NFTs. CEO Evgeniy Grygorovych mentioned the unique meta experience facilitating a more immersive game. An official Stalker 2 tweet sought to reassure fans that the presence of NFTs will have absolutely no influence on gameplay, and they are completely optional, with free NFT giveaways as part of the game roll-out. This social media appeal to fans has been widely criticised by the Twitterati.
In the footsteps of Ubisoft
A week ago, Club386 reported on Ubisoft's decision to integrate NFT cosmetics into Ghost Recon Breakpoint. The French game publishing giant calls its NFTs "Digits," and seems to be taking a cautious approach for now, limiting NFTs to cosmetics-only; individually-numbered helmets, weapon skins, apparel, and so on. It looks like 2022 is going to be a make-or-break year for adding NFTs to video games, and it will be interesting to see if the practice takes off, is set aside as a failed money spinner, or is even firmly rejected by consumers.
Update: devs change of heart
Due to gamer feedback, the developers of Stalker 2 have decided to "cancel anything NFT related," in the upcoming game release. That was a quick turn around, but it is good to see a company respond to the public swiftly and decisively.