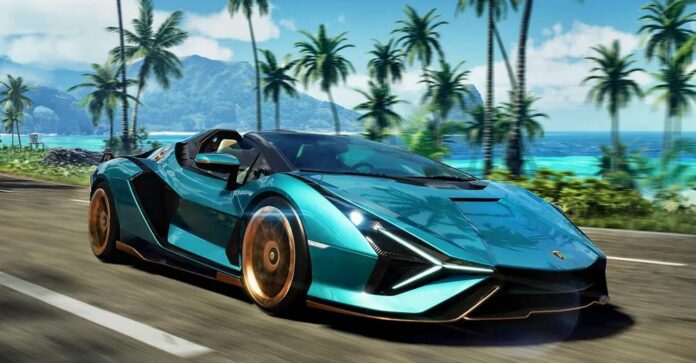 Are you ready to burn some rubber cruising through Hawaii's nature in The Crew Motorfest? Good news is you won't need to break the bank to achieve playable performance.
Ubisoft's latest racing game requires at least a Core i5-4460 or Ryzen 5 1400 alongside a GTX 1060 6GB or RX 480 8GB plus 8GB of memory and 40GB of storage space, all to deliver 30fps at 1920×1080 resolution using the low graphics preset. To reach 60fps with high-quality sittings at 1920×1080, CPU needs to go up to a Core i5-8400 or Ryzen 7 2700X and the GPU to an RTX 2060 6GB or RX 5700 XT 8GB – RAM and storage demands don't change.
Those rocking 1440p displays see specs soar to an i5-10600K / Ryzen 5 3600 and RTX 3070 / RX 6700 XT, now asking for double the RAM at 16GB to get 60fps using the high-quality preset. Meanwhile, those aiming for the ultimate experience must have an i5-11600K / Ryzen 5 3600X plus an RTX 3090 / RX 7900 XT to achieve 60fps at 4K with the ultra preset.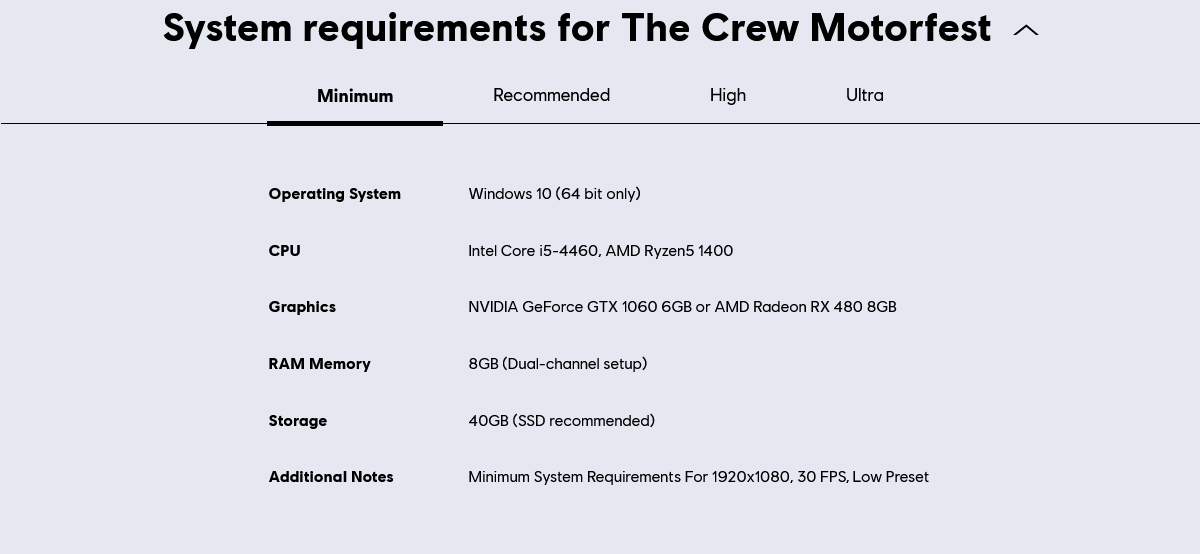 If your config isn't up to snuff, the game will also be available on PS4, PS5, Xbox One, and Xbox Series X|S consoles.
Since I enjoyed myself cruising through Forza Horizon 5's magnificent Mexican scenery, I am very much waiting to see what O'ahu has to offer – winning is just half the fun. Plus, with The Crew featuring a multitude of vehicle types, from all-terrain, quads and bikes to supercars and classics, we surely won't get bored. I just hope the gameplay isn't too arcade-like.
The game can already be pre-ordered starting at £59.99/€69.99 via Ubisoft's store or played through the Ubisoft+ monthly subscription service for £12.99 / €14.99 when it releases on September 14. The Gold and Ultimate Editions, which offer three days of early access alongside the 'Year 1 Pass' and some skins / cars should set you back £84.99 / €99.99 and £99.99 / €119.99, respectively.