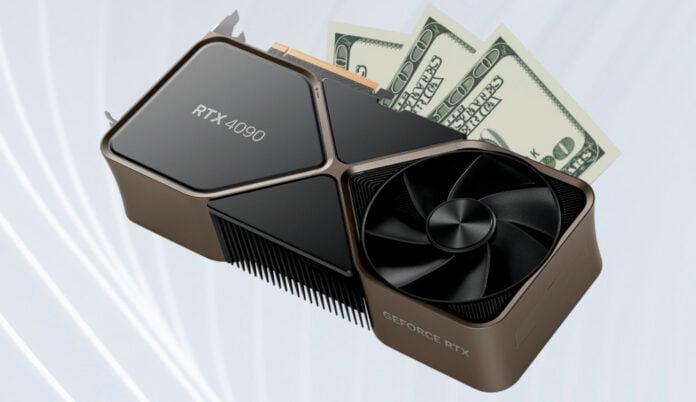 The best graphics card has become more expensive for European customers, a shift from recent continuous price drops.
Following months of slow decrease in MSRP, the GeForce RTX 4090 Founders Edition graphics card is going in the opposite direction, pushing prices up by €30, hitting €1,799. What a weird way to celebrate its first anniversary.
Launched back on October 12, 2022 at €1,949, the card saw a steady decline, hitting €1,859 in February 2023, €1,819 in March 2023, then €1,769 last May. Since these price changes are partly due to exchange rate adjustments over the past year, recent Euro valuation drop could be the cause of this price hike. That said €30 only represents a 1.66 per cent increase, which is nothing for a card that costs this much.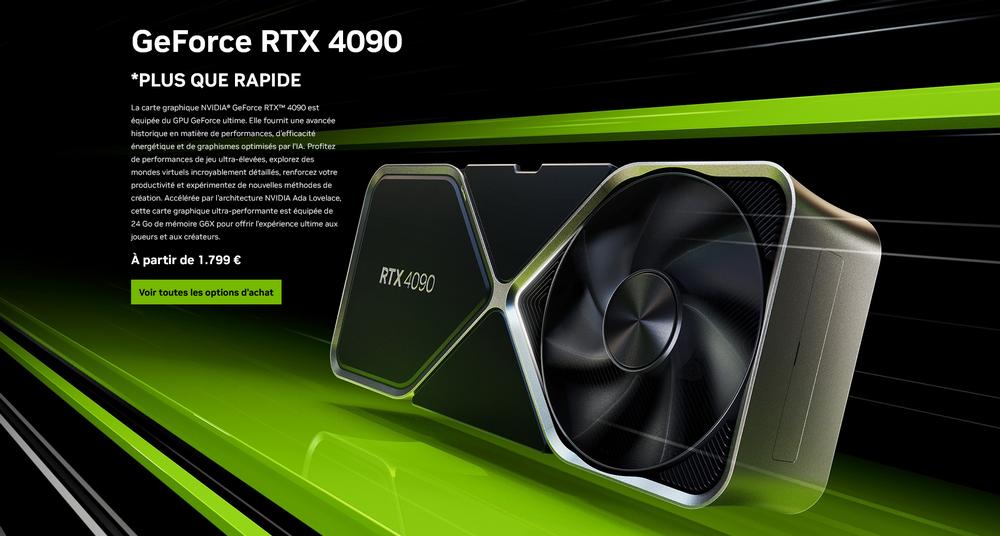 Furthermore, the RTX 4090 FE is still cheaper than last May's correction, and far from the original MSRP. As long as no competing card is available, it's hard to complain about cost. Such a product targets those who don't spare any expenses when it comes to having the best performance available.
This prospect seems even more correct as the rest of the RTX 4000 stack remains unaffected due to AMD's and somewhat Intel's competition in lower ranges.
Regarding the future, it is hard to say if we will see another price hike or if the card will start coming down again – maybe in preparation for the RTX 5000 Series. In any case, the majority of customers won't be affected by this change even if it was higher, so assuming mid/low-range keeps getting cheaper, all is good.