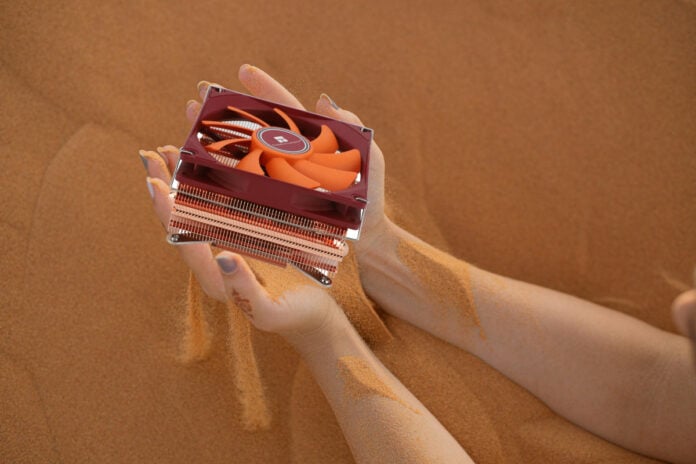 Thermalright just introduced an all-copper version of its popular AXP90-X53 low-profile CPU cooler. This 53mm top-flow cooler is the right amount of cool, both physically and aesthetically. It's quite a chonker too, weighing around 600g including a matching reddish-brown fan. Brownie points for attention to detail.
In recent years, most cooler manufacturers have opted to nickel plate every copper component in sight. Not this time. Thermalright embraces the reddish-brown, semi-precious metal, and decided to display its beauty in full effect here. The entire build is nearly 100% copper. From the CPU contact plate, to the heat pipes, and fin-stacks. The only bits on the heatsink that aren't copper are the steel retention clips and the top mounted fan.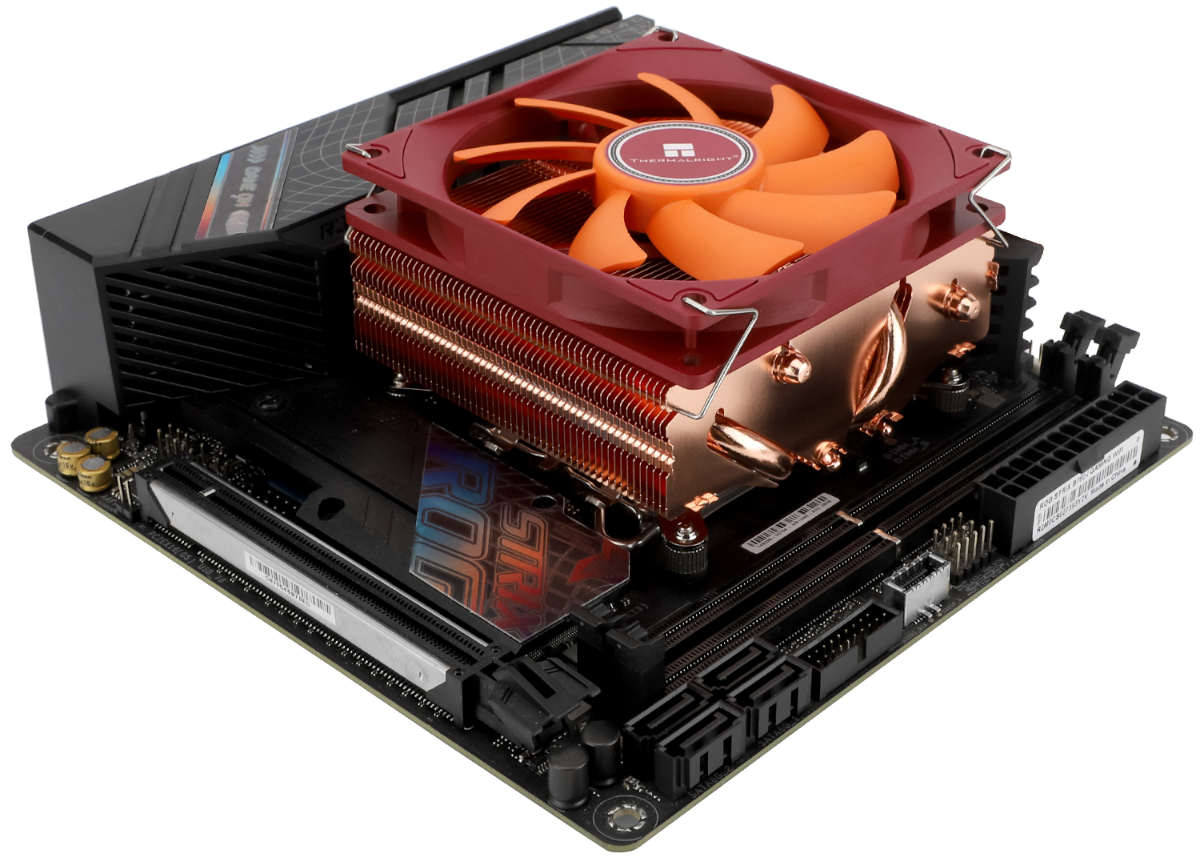 Thankfully, Thermalright did the right thing and colour matched the blower. This particular model is one we're familiar with. The company's TL-9015B fan found on the original budget cooler now features an orange impeller with a contrasting red frame. Simply marvelous.
Important to note, the base may look like it's plain copper, but it is in fact treated with C1100 nickel-plating. Copper oxidizes over time and this is done to prevent the metal from naturally turning green. C1100 nickel-plating forms a barrier between the copper substrate and your chassis environment. Ergo, maintaining that super clean, shiny copper surface and colour. Gosh, I love science.
Specifications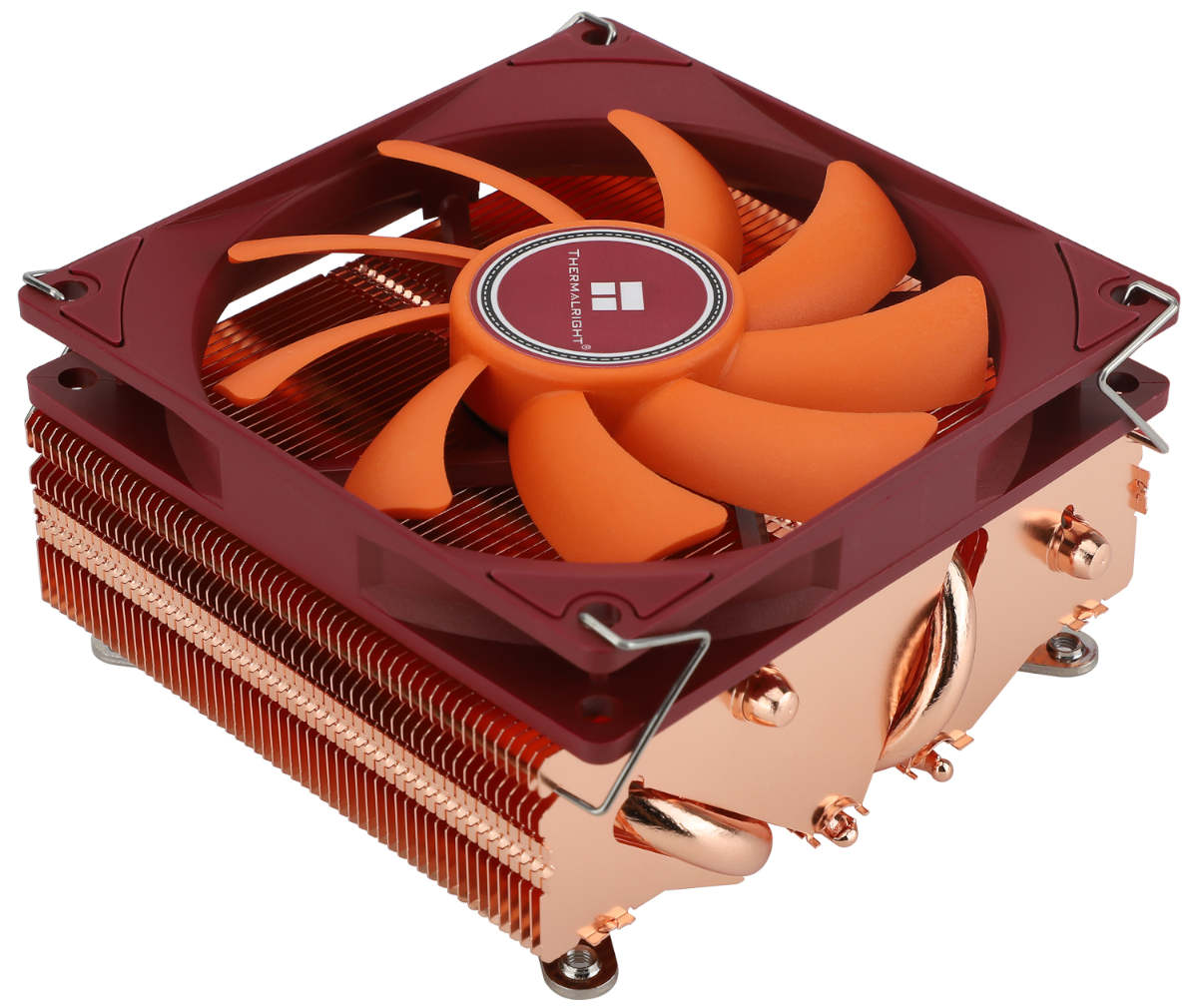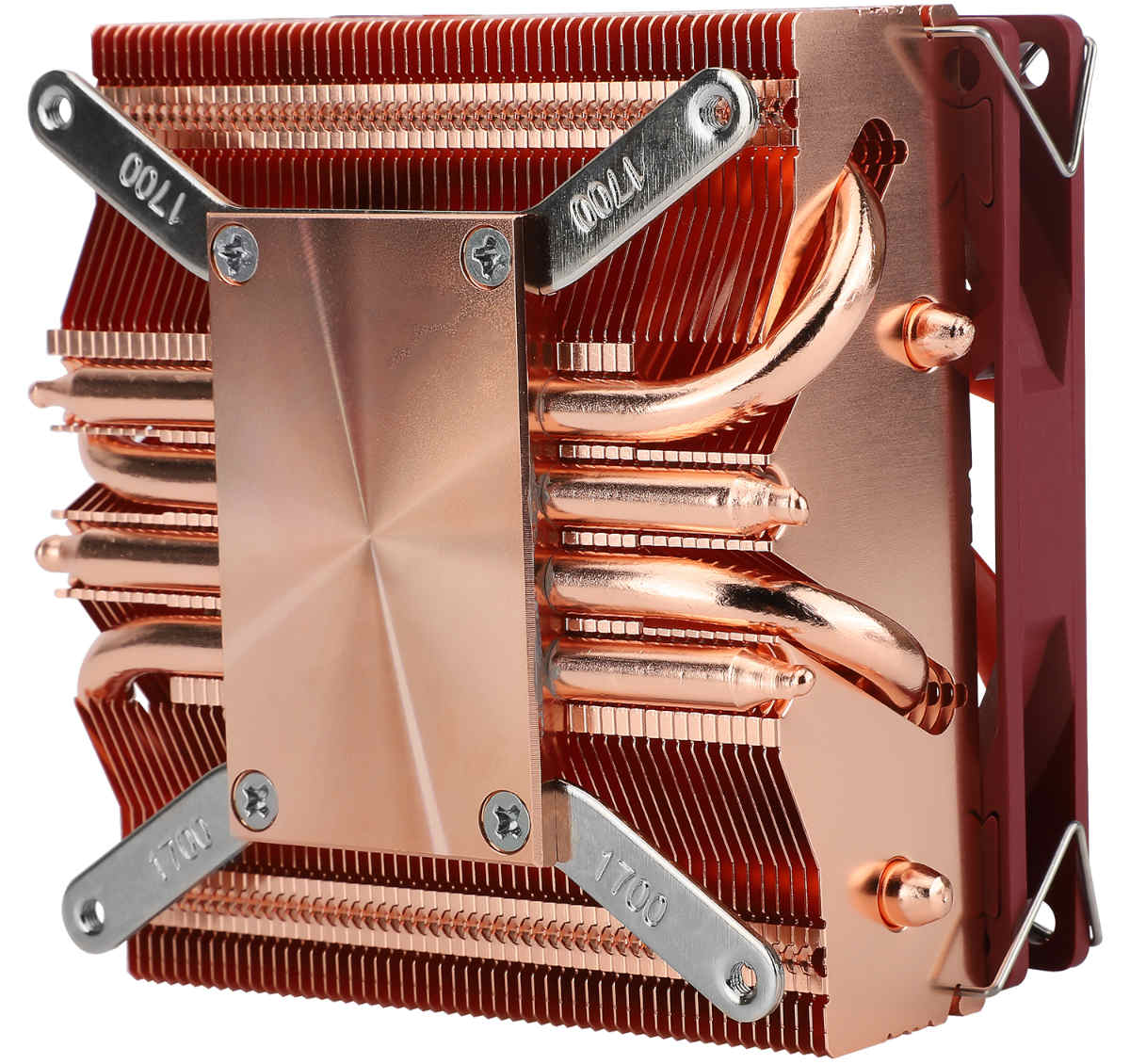 Of course, for all its looks, it also has to perform well. The fan features a fluid dynamic bearing, and uses a simple 4-pin PWM input. It turns at max speeds of up to 2,700RPM, creating up to 42.58 of airflow, at 1.33mm H₂O static pressure. Thermalright says at normal operation it should maintain a 22.4dBA noise output.
Meanwhile, the base measures 94.5mm x 95mm x 38mm and weighs 540g. It features four 6mm heat pipes to help keep thermals in check. It supports a variety of socket types including LGA1700, LGA1200, AM4, and AM5. All together, with the fan in place, the full copper cooler measures 94.5mm x 95mm x 53mm, weighing around 600g in total. Finally, it's recommended you use this cooler with a CPU rated 105W TDP or lower. It's an ideal budget cooler for a small, yet powerful form factor build.
Sadly, Thermalright has not yet provided pricing or availability in US or UK markets. Although, If you're not willing to wait, the original grey, black, and all-white versions are available on Amazon UK from anywhere between £16.03 and £22.19. Meanwhile, there's also Black Friday deals on these variants in the US. Save, save, save!