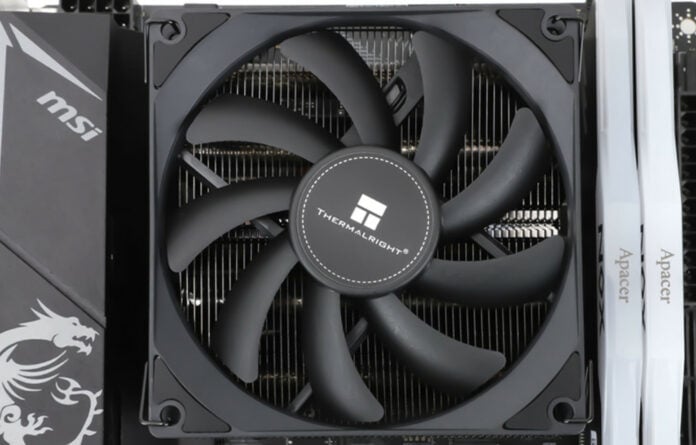 Cooling equipment manufacturer Thermalright has launched a new low profile air cooler featuring a Z-height of only 53mm when fully assembled.
Dubbed AXP90-X53 Full Black, it measures 94.5mm (L) x 95mm (W) x 38mm (H) while tipping the scale at 540g, making it perfect for small-form-factor machines, like media or storage PCs.
The radiator itself is made of high-density aluminium fins, 54 in total, spaced from each other by 1.6mm. Transferring heat to these fins are a total of four 6mm nickel-plated copper heat pipes connected to a large copper base with a mirror-like finish. This should ensure proper contact to the CPU providing higher surface area for heat transfer.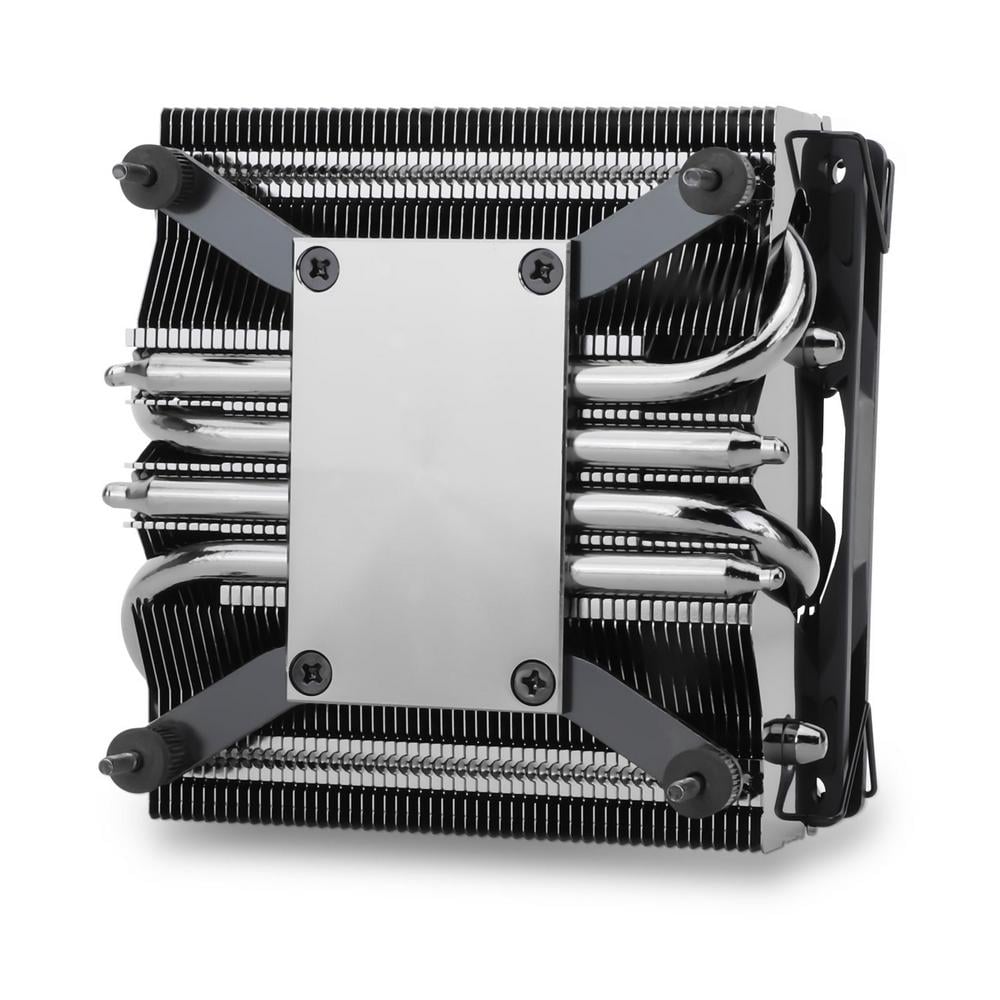 Ventilation is covered by a small PWM TL-9015B fan measuring 92mm (L) x 92mm (W) x 15mm (H) and rotating up to 2,700RPM, in turn pushing 42.58CFM of airflow alongside 1.33mm H2O at only 22.4dBA.
Although this cooler should fit pretty much anything you throw at it, socket compatibility is not extensive, spanning only Intel's LGA 115X/1200/1700 and AMD's AM4 sockets.
Thermalright didn't reveal pricing at the time of writing, but you can bet this model will fetch more than the normal (non-black) AXP90-X53's $40 price tag.