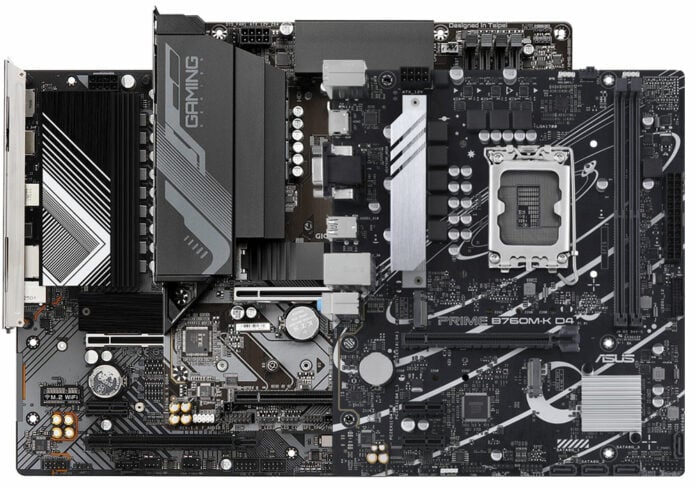 AMD B650 boards
---
"An AMD B650 motherboard is your foundation for must-have gaming performance. Usher in the new age of DDR5 memory, AMD EXPO™ technology, and optional PCIe 5.0 support for an NVMe drive with an AMD B650 motherboard."
We earn a commission if you make a purchase, at no additional cost to you.
There are many reasons to consider a PC upgrade in 2023. Chief among them is prices are coming down handsomely. Platform costs, often cited as a stumbling block when viewing latest-generation gear, have reduced drastically, with SSDs and DRAM now available at best-ever prices.
Of course, a cost-effective motherboard is a must for a thrifty build, and there's good news there, as a bunch of options for either AMD or Intel configurations are now available for under £130. We've scoured the store shelves and, for your viewing pleasure, put together the following table to help compare four of the best-value solutions we've come across.
Crucially, despite AM5 boards being restricted to DDR5-only configurations, the price gap between rival Intel DDR4 solutions is now negligible.
While much of the feature set remains consistent across affordable Micro-ATX boards – two M.2, four SATA and a couple of PCIe are par for the course – it's good to see 2.5GbE LAN becoming commonplace even on budget boards.
Many of the bells and whistles associated with high-end gaming boards fall by the wayside – don't expect much in the way of RGB, while Wi-Fi is nowhere to be seen – yet there's plenty to go by for a modern build. Watch out for finer details, as it's worth having a few spare fan headers. We're firmly of the opinion USB-C – both internal and external – is a must.
Though both sets of boards support the latest processors right up to premium Ryzen 9 and Core i9, do understand that running top-bin chips is not generally advised; a lack of huge heatsinks and mid-range VRM support will put stress on electrical performance.
Fact is, you don't need to spend a fortune to get started on a brand-new rig. Pair one of these boards with, say, an Intel Core i5-13400F or AMD Ryzen 5 7600 and you're well on the way toward a potent setup.