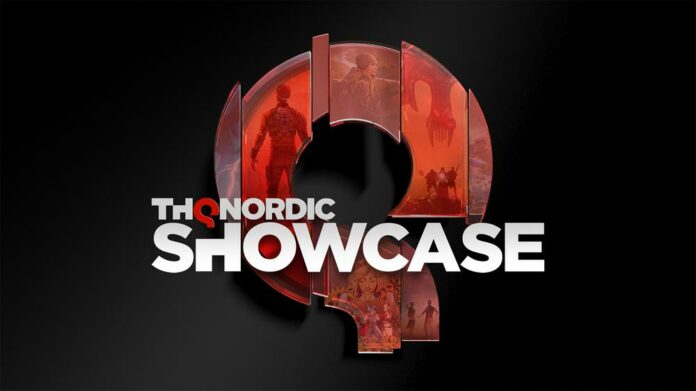 THQ Nordic has shared some details about upcoming games during its Digital Showcase 2023 from series like Alone in the Dark, Gothic, and Trine.
During the show, THQ Nordic presented 19 projects via small trailers and gameplay sequences. In total the developer said that it is working on a whopping 37 titles, 20 of which are yet to be announced.
From what was showcased, a handful of games caught our attention. For starters, we have Outcast – A New Beginning, an Unreal Engine 4 game with great movement freedom and excellent verticality thanks to the usage of a jetpack, expected to offer about 35 hours of playtime. Wreckreation also caught our eye, a sort of RollerCoaster Tycoon meets Hot Wheels and Destruction Derby where you build racing tracks alone or online with friends, fill them with obstacles, and let the mayhem ensue. Not to forget the one that helped shape the RPG genre, Gothic, this time refreshed with modern graphics.
But that's not all, we also have new releases from well-known franchises such as Trine, South Park, and Alone in the Dark. For a taste of what's coming to the latter, THQ Nordic even offers the Prologue to try for free.
With regards to new IPs, Oddsparks: An Automation Adventure seems to be a fun blend of Pikmin and Satisfactory, with all the workers following you; something that can't be said for most automation/logistics titles. Tempest Rising sounds like a worthy alternative to the lack of Command and Conquer RTS games. Last Train Home, meanwhile, puts you at the helm of an armoured train plus its troops, stranded in hostile lands, where resource management and upgrade choices mean survival or death.
Only a couple of games currently have an official release date, namely, Trine 5: A Clockwork Conspiracy scheduled for Aug 31, 2023, Alone in the Dark for Oct 25, 2023, and South Park: Snow Day! for 2024.
The complete list of 19 presented games is as follows:
Perish: Exodus
Airhead
Titan Quest: Eternal Embers (Mobile)
Lethal Honor – Order of the Apocalypse
Townsmen VR
Oddsparks: An Automation Adventure
A Rat's Quest
Alone in the Dark
South Park: Snow Day!
Outcast – A New Beginning
Wreckreation
Titan Quest II
Last Train Home
Trine 5: A Clockwork Conspiracy
Space for Sale
Way Of The Hunter – Tikamoon Plains DLC
Tempest Rising
Gothic 1 Remake
TMNT: The Last Ronin
The full, age-restricted showcase video can be found here.