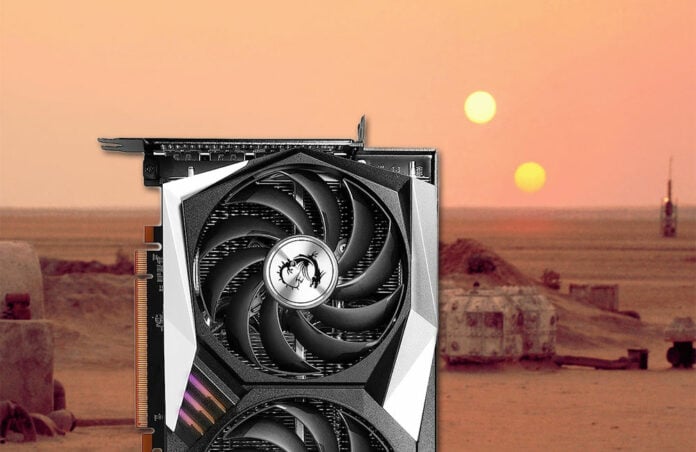 MSI Radeon RX 7900 XTX
---
"The latest iteration of MSI's iconic Gaming series once again brings performance, low-noise efficiency, and aesthetics that hardcore gamers have come to recognize and trust."
We earn a commission if you make a purchase, at no additional cost to you.
It's happening, folks. The high-end GPU price cuts you've waited years to see are finally materialising. Club386 recently reported on Radeon RX 7900 XTX hitting an all-time low of $899, and it would appear the Gigabyte Gaming OC deal wasn't an anomaly, as others have quickly followed suit with similar incentives.
Browsing the retail shelves this morning, MSI's Radeon RX 7900 XTX Gaming Trio Classic has been hit with a double-whammy; not only has the price been slashed by 11 per cent, but a further $100 coupon at Amazon takes the cost of ownership down to a Gigabyte-matching $899.
It's possible to slash pricing further. Over at Newegg, ASRock's Radeon RX 7900 XTX Phantom Gaming is reduced to $899, but with the current 'ZIPTECH' promo code, the card's cost plummets to a historic low of $799. That's £610 excluding VAT! The promo code expires July 14 and is applicable to any order over $300 for US customers paying with Zip, but the point is, AMD's best consumer graphics card is available for 20 per cent less than RRP just seven months after release.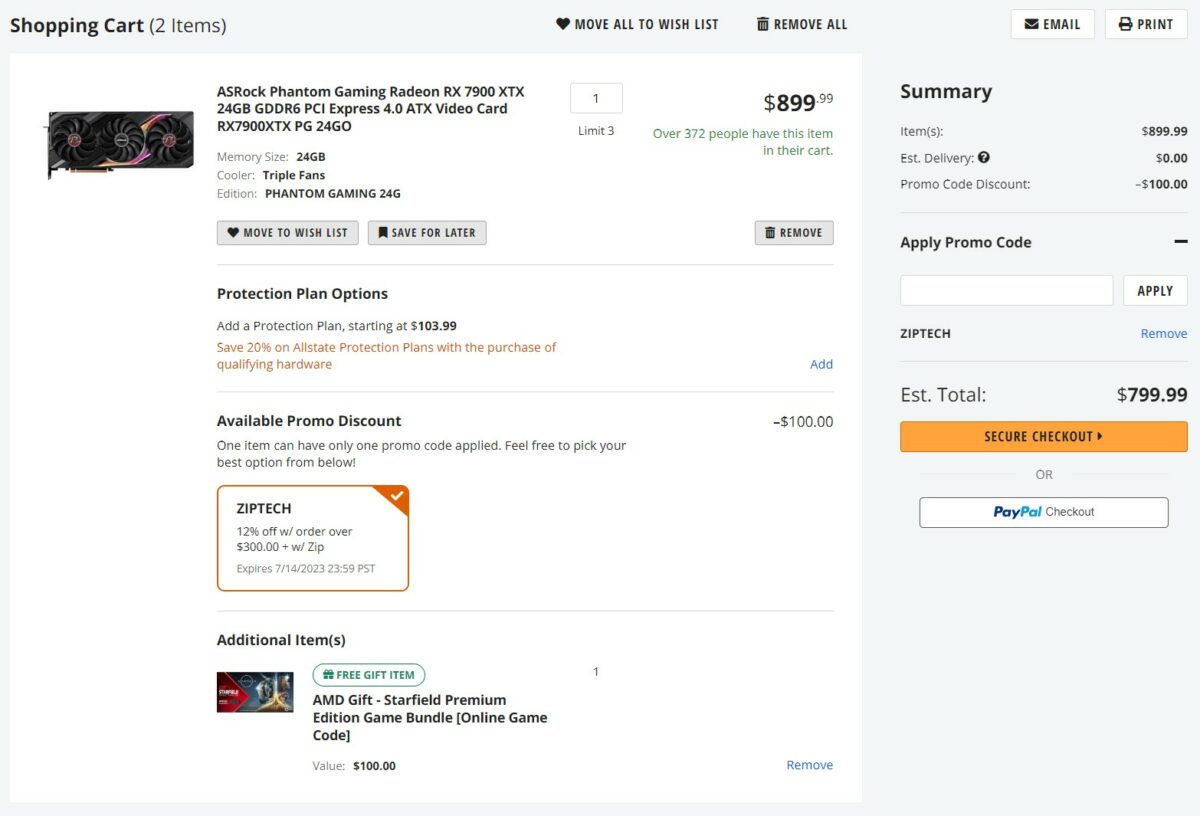 The tide has turned, and if this level of discount begins to filter through to other regions, it'll put the likes of GeForce RTX 4070 Ti and RTX 4080 in a tight spot. Progress comes in many forms, yet there's nothing like a good ol' fashioned price war to get PC gamers excited.
AMD's proposition is further enhanced by the newly announced Starfield Premium Edition bundle, which effectively saves another hundred bucks if you were planning on buying the game regardless.
We'll have to wait and see if these all-time-low prices stick, but if they do, we'd expect Nvidia to respond accordingly, which should pave the way toward some long-awaited bargains later this year. Here's hoping.