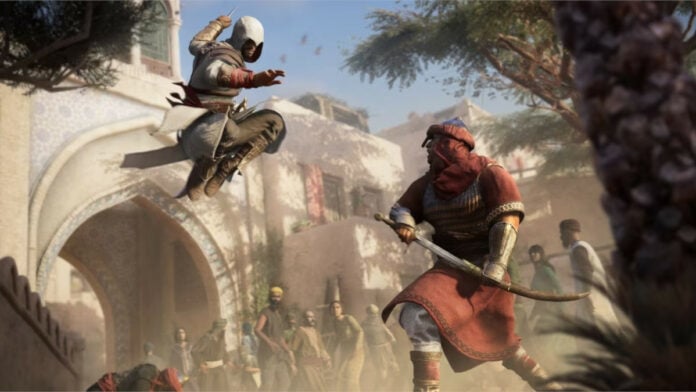 Ubisoft has revealed the PC system requirements for upcoming Assassin's Creed Mirage that is set for release on October 5. Take a quick glance at the spec sheet and it's quite evident that Ubisoft's next big title will be even more demanding than its predecessor.
First off, regardless of resolution, the game's going to require an SSD with a minimum of 40GB storage space. Seems like more and more developers are phasing out HDD support, in fact, it's becoming a bit of a trend starting with Bethesda's space epic, Starfield, and even CDPR's upcoming Cyberpunk 2077 refresh requires speedier SSD support. Thankfully, the storage format has become much more wallet-friendly over the past year.
At the very least, Nvidia GeForce GTX 1060 6GB and AMD Radeon RX 570 owners will still have the opportunity to run the game, albeit at the lowest preset that target 1080p resolution at 30fps. The same goes for those who own an Intel Arc A380 graphics card. You'll also have to pair these GPUs with at least an Intel Core i5-8400 or AMD Ryzen 5 1600 married to 8GB of dual-channel memory.
Meanwhile, at the high-end, or 4K Ultra at 60fps with all settings cranked up to Ultra, power users will require an Nvidia GeForce RTX 3080 or AMD Radeon RX 6900 XT paired with an Intel Core i5-11600K or AMD Ryzen 5 5600X, plus at least 16GB of dual-channel RAM. Sheesh.
Compared with it's predecessor, Assassin's Creed Mirage is returning to its roots by focussing on stealth-based gameplay on which it made its name, and requires players to sneak, investigate, and assassinate in a smaller, more densely detailed location of Baghdad, set in the year 861. If you're an AC Valhalla fan then you already know that the game's story is centred around the historical antics of cunning street thief Basim, and details his recruitment into the ancient Assassin's organisation.
According to Ubisoft the game is a tribute to the original entry and is a "modern take on the features and gameplay that have defined a franchise for 15 years. Journey to Alamut, the legendary home of the Assassins who laid the foundations of the Creed in this heartfelt homage to the game that started it all." Can't wait.
Assassin's Creed Mirage releases October 5 for last-gen consoles such as PS4 and Xbox One, as well as current-gen PS5, Xbox Series S|X, and PC. Of note, an iPhone 15 Pro port is slated for early 2024. Gaming on an Apple, anyone?