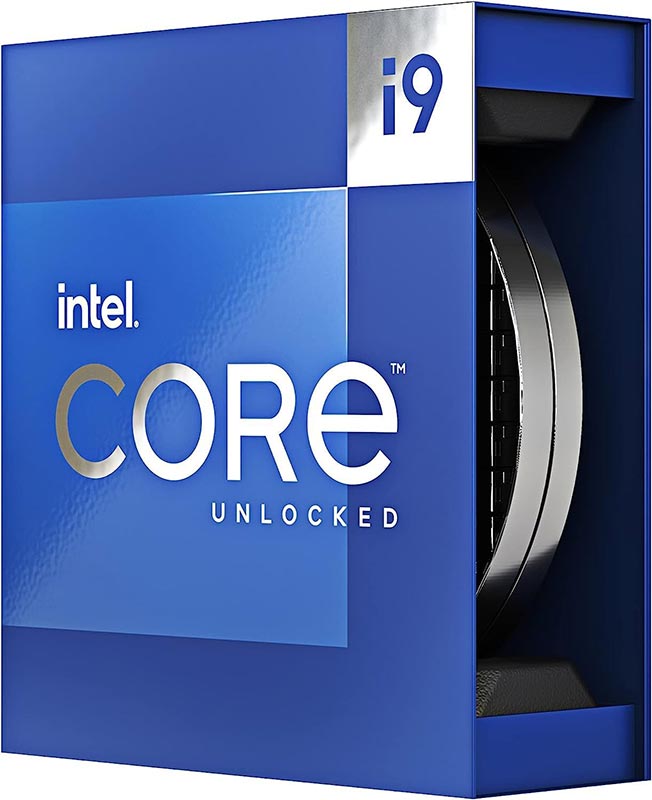 It's no secret Intel is planning on launching desktop 14th Gen Core 'Raptor Lake Refresh' processors in the next few months. Using the same architecture as incumbent chips, Team Blue is purportedly offering a smidgeon more performance by increasing peak base and boost speeds. Now, an early indication suggests a Core i9-14900K's real-world uplift over today's Core i9-13900K isn't great.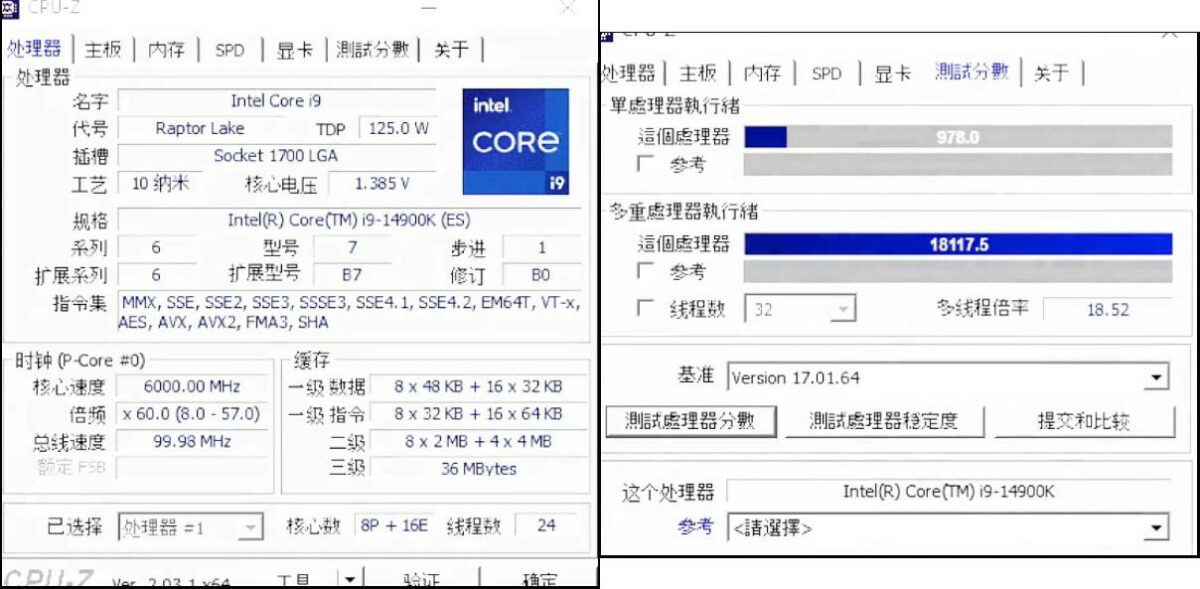 We know this because user wxnod on X has managed to snag a CPU-Z screenshot and internal benchmark for the upcoming champ. A few notable things to appreciate. The 6GHz speed is indeed present and correct, though it takes 1.385V to get there, which is no real surprise.
According to the 'grab, the chip's base TDP is 125W, which is 25W lower than 13900KS, but no mention is made of peak power. We believe this to be the same 253W attributed to various 13900-class processors, meaning 14900K will fit and work in most present boards without any electrical issue. Bear in mind you might need a BIOS update for full compatibility.
Furthermore, we can compare like for like by looking at the CPU-Z benchmark performance for 14900K, as detailed above, and our own Core i9-13900K. Running the latter on the same test reveals single- and multi-core scores of 901 and 17,006, respectively, meaning Intel's upcoming champ is, as predicted, a few per cent faster in both scenarios. Makes sense when you consider there are no changes to architecture, core counts and caches.
If it's gen-on-gen improvement you're after, the better bet is to invest in a Core i7-14700K, where a combination of extra frequency and four additional E-cores pays greater dividends.
MSI's recent leaked slide also paints Raptor Lake Refresh in a not-so-brilliant light, claiming that, on average, 14th Gen Core is only three per cent faster than 13th Gen Core based on the same segment. Small potatoes.
Nevertheless, if the aim is to run the fastest desktop Intel chip, Core i9-14900K will be it… just.