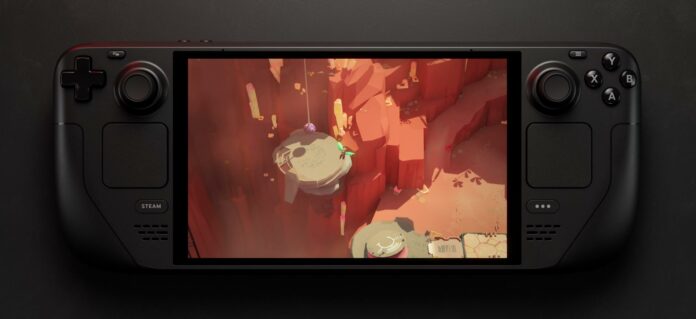 Valve is shaking up its Steam Deck lineup by introducing two new handhelds. Offering the same powerful portable gaming experience as the originals, these feature a bigger HDR OLED screen with better battery life and faster wireless connectivity.
The two models are separated by storage capacity, giving potential owners more choices to suit their purchase power and needs. You can get them with a 512GB or 1TB of NVMe SSD. You'll likely be able to crack open the hood and mod a bigger NVMe in if you like. Still, it's nice to reach a terabyte without tinkering.
Both come equipped with faster 90Hz OLED panels rocking the same 1280×800 resolution as the LCD variant. They're slightly wider, though, at 7.4in instead of 7in previously. These screens are capable of reaching 1,000nits in HDR alongside 1,000,000:1 contrast while covering 110 per cent of DCI-P3 colour gamut. It doesn't quite match the Asus ROG Ally's 120Hz refresh rate. Still, it's a small ask to get OLED deep blacks and quick 0.1ms response times.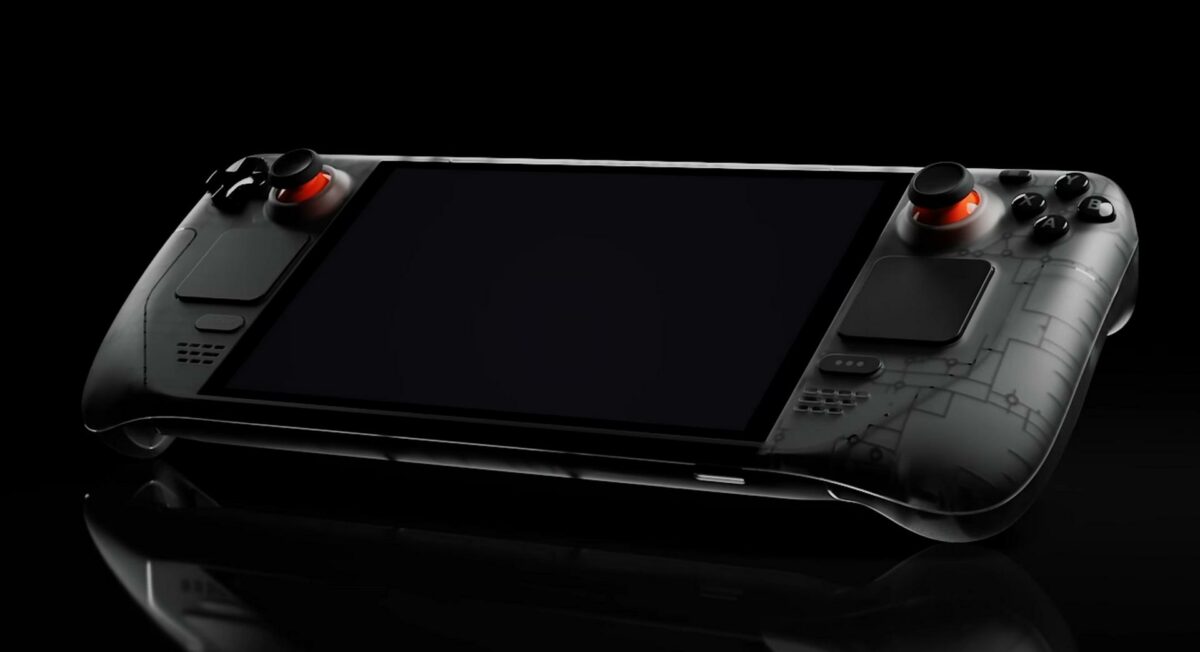 Performance-wise, there isn't much to talk about, we still find eight Zen 2 threads at 3.5GHz boost alongside eight RDNA 2 compute units and 16GB of LPDDR5 memory, be it using a smaller 6nm manufacturing node, which should bring power consumption down a bit. So, expect similar frame rates in games.
Performance aside, the new OLED model carries a bunch of little improvements such as better touch responsiveness and haptics, a dedicated Bluetooth 5.3 antenna for an improved connection with devices, Wi-Fi 6E in order to waste less time waiting for downloads and more time enjoying gaming, a 30g lighter design, and a 30% to 50% longer battery life – in part thanks to the larger 50Wh capacity.
Dave2D, whom we saw on the PlayStation 5 Slim teardown, did some battery durability testing. The new Steam Deck OLED charge lasted up to 428min playing Dead Cells at 60fps and 126min using Cyberpunk 2077. For reference, on the LCD model, both games emptied the battery after 312min and 103min respectively. The battery took 82min to fill back from zero to 80% on the OLED Steam Deck, against the LCD's 63min.
Dave2D also measured lower temperatures and noise levels. The OLED managed 72°C at 35dB, compared to the LCD's 77°C at 37dB. Lastly, this model keeps the same dimensions and port placements. Fortunately, this means that accessories designed for the LCD Deck should work just fine on the OLED.
It's much like how the Nintendo Switch OLED complimented the original rather than directly replacing it. That said, it looks like the 64GB and 512GB are on the chopping block. Steam currently says they're only available "while supplies last." All LCD models have received a price drop, and the 256GB version looks to be the new base model. Thankfully, it boasts a slimmer price tag than the original 64GB version at MSRP.
The Steam Deck OLED will be available on November 16 at the following prices:
| | | | |
| --- | --- | --- | --- |
| Model | | Price in € | Price in $ |
| Steam Deck OLED 1TB | | 679 | 649 |
| Steam Deck OLED 512GB | | 569 | 549 |
| Steam Deck LCD 512GB | | 469 | 449 |
| Steam Deck LCD 256GB | | 419 | 399 |
| Steam Deck LCD 64GB | | 369 | 349 |
There will be also a Steam Deck 1TB OLED Limited Edition exclusive to Canada and the USA. It comes with a translucent body and more orange accents at $679. Don't feel too bad if you don't nab one, though. JSAUX no doubt has mods on the way to transform any Steam Deck OLED.