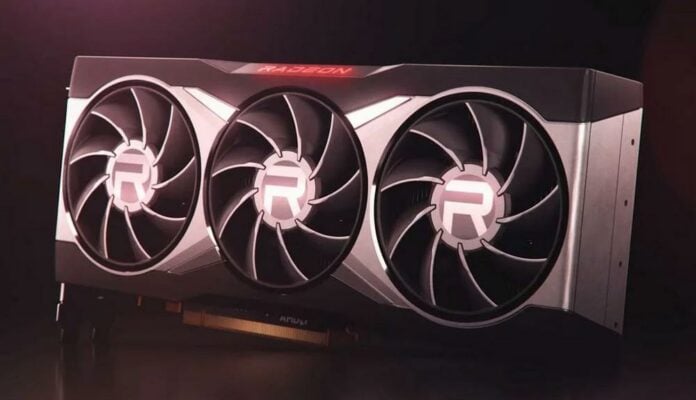 New rumour claims AMD's Radeon RX 7000 series GPUs may be getting faster GDDR6 memory than previously thought.
According to Twitter user @greymon55, RX 7900 will be coupled with memory running at 20Gbps, not 18Gbps as previously rumoured, meaning the card should achieve 960GB/s of memory bandwidth when paired with the supposed 384-bit-wide bus. And this, not even considering its massive Infinity Cache, which should improve cache hits, thus improving performance further.
Greymon55 also said that 24Gbps memory could be equipped on RX 7x50XT refresh cards down the line, the same way RX 6×50 XT was updated with faster VRAM. But let's not put the cart before the horse.
In a related tweet, the leaker 'confirms' another rumour claiming that RX 7000 graphics cards are launching in November – about two months after Ryzen 7000 CPU release. While the simultaneous availability of AMD CPUs and GPUs would be fantastic for people building a new computer, at least the gap isn't that big, plus we still talking about a 2022 time frame.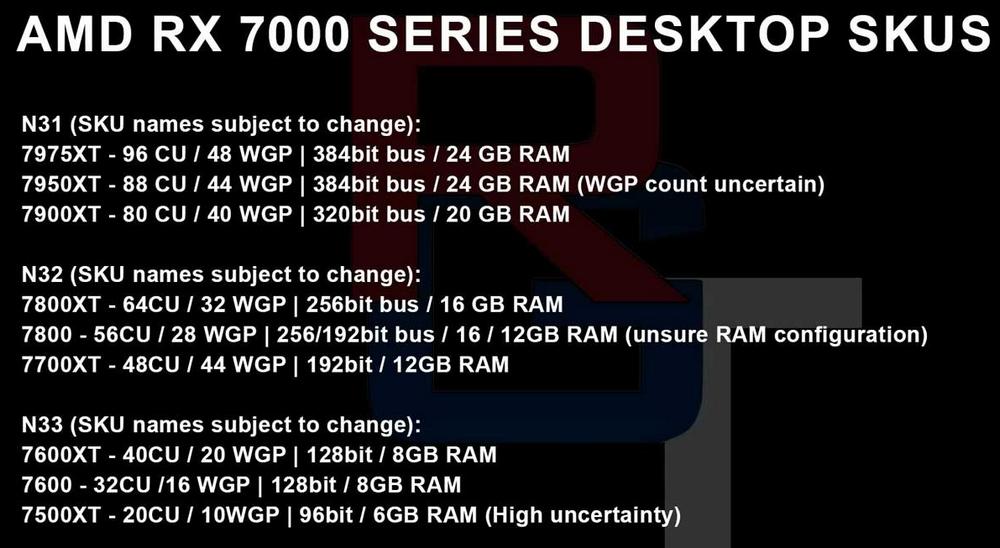 Continuing with rumours, Red Gaming Tech on YouTube published specs for Navi 31, 32, and 33, which makes up the entire range of AMD GPUs from RX 7975XT to RX 7500XT. In it, we see Navi 31 is only used on RX 7900 series, whereas Navi 32 is found on Radeon RX 7800 and RX 7700 series. Navi 33, however, is left for cards with 40CU or fewer – namely RX 7600XT, RX 7600, or RX 7500XT. But as always, keep in mind these are not official numbers so they may change later.