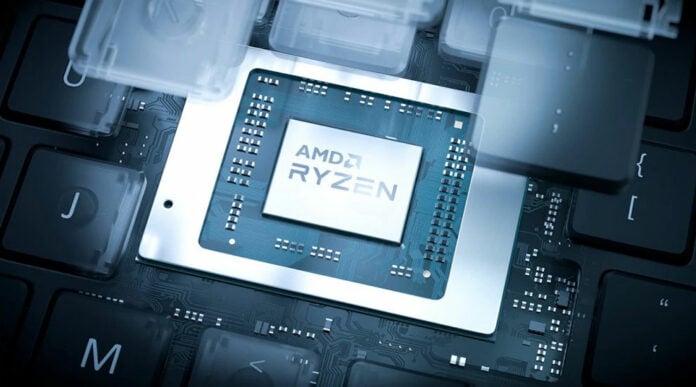 AMD was keen to build anticipation for its upcoming Ryzen 6000 Series mobile back at CES, but nothing gets the hype train moving quite like leaked benchmarks.
Laptops supporting such hardware are expected to land in the channel as soon as next month, and as is often the case, early test results are starting to seep through. The team over Benchleaks spotted Geekbench results for an unannounced Lenovo laptop outfitted with a mid-range Ryzen 5 6600H CPU.
Such tests on unverified hardware should always be approached with caution, yet the early numbers paint an optimistic picture. The six-core, 12-thread Zen3+ chip, built on a 6nm process, managed single- and multi-core scores of 1,472 and 8,054, respectively.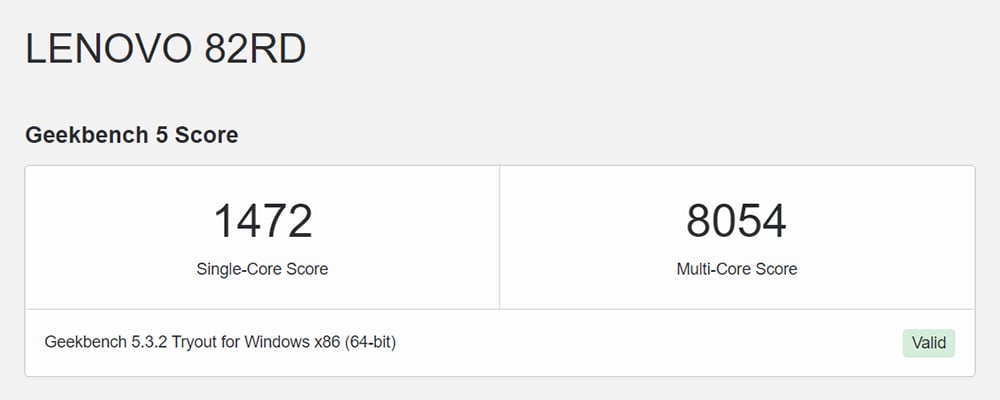 Putting those figures into perspective, the Ryzen 5 6600H is purportedly 18 per cent quicker than the previous-generation Ryzen 5 5600H in the single-core test, and performance jumps a whopping 46 per cent in the all-core scenario.
Zen 3+ vs Alder Lake
Healthy gains indeed, and the margins between laptop and desktop continue to blur with each new generation. Compared with our own internal results, the Ryzen 5 6600H isn't a million miles off a desktop Ryzen 5 5600X, which scores 8,216 when under the pump.
AMD's 45W Zen3+ chip can hit a top speed of 4.5GHz and carries 19MB of onboard cache (3MB L2 plus 16MB L3). The 6nm part also benefits from onboard RDNA 2-based graphics, whose real-world performance is yet to be determined, and such platform enhancements are going to be necessary to combat Intel's resurgent Alder Lake competitors.
The rival Core i5-12500H will take some beating if existing leaks are anything to go by, but one thing's for certain, fierce competition will translate to a number of compelling laptop solutions in the months ahead.
Essential reading: AMD Ryzen 6000 Series mobile – everything you need to know.