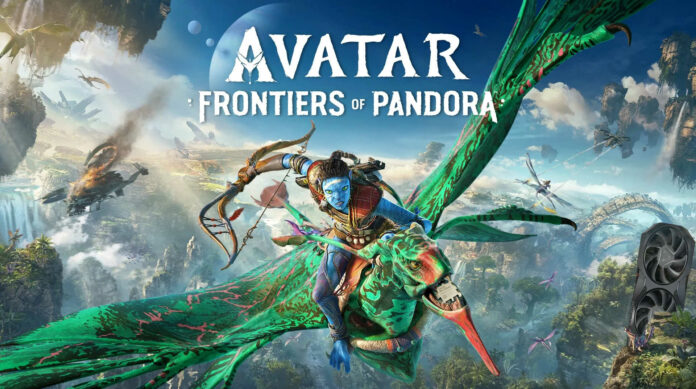 AMD has refreshed its game bundles, now offering Avatar Frontiers of Pandora with select Ryzen 7000 CPUs and Radeon 7000 GPUs. This includes desktop and laptop products from the Ryzen 7 series and above, plus Radeon 7600 and higher with the exception for mobile RX 6550M GPUs.
From today until December 30, get Avatar Frontiers of Pandora when you buy select AMD Ryzen processors, Team Red's best graphics cards, or full systems powered by AMD. Ubisoft's game releases on December 7, and comes paired with anything in this list: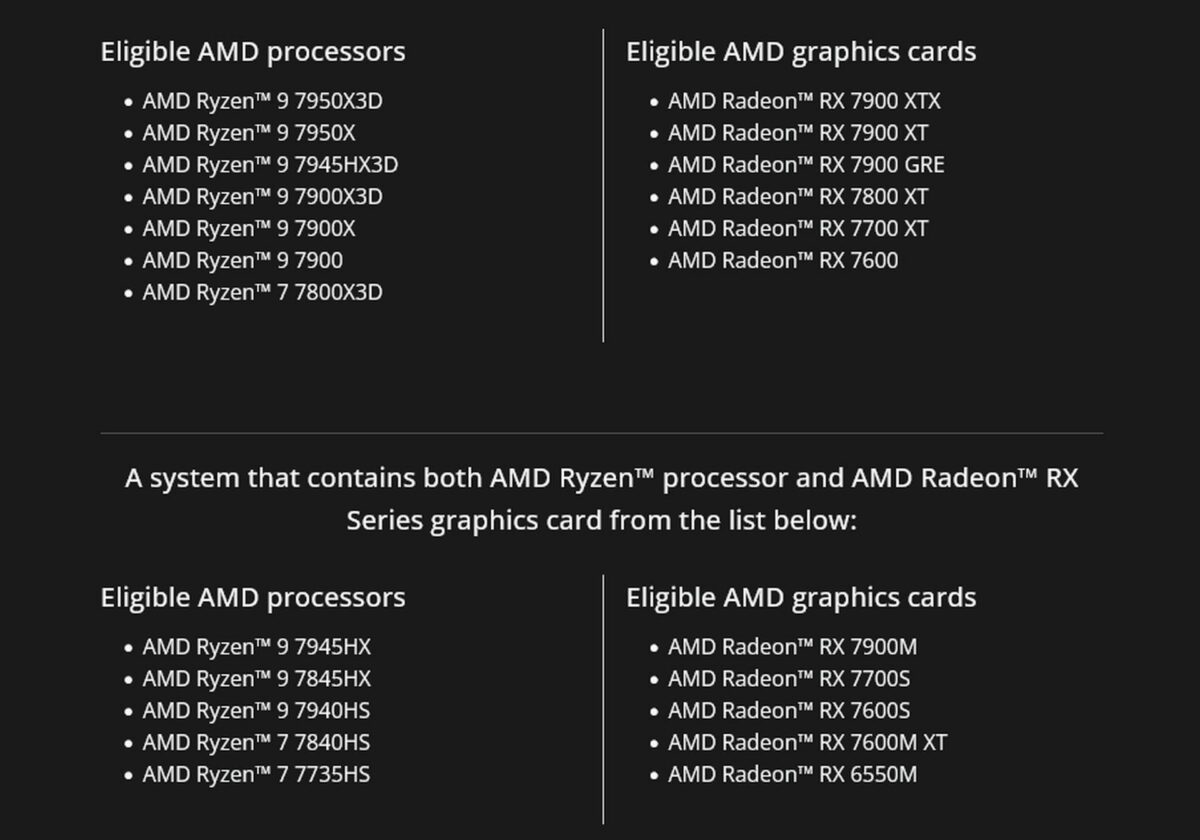 You have until January 27, 2024, to redeem your code. Strangely, selected laptops must feature both a listed CPU and GPU to be part of this promotion. If only these desktop graphics cards had that fantastic limited edition RX 7900 XTX Avatar skin.
AMD recommends a Ryzen 5 7600 / Radeon RX 7600 combo for 1080p gaming, a Ryzen 7 7700X with an RX 7700 XT for those targeting 1440p or widescreen, and a Ryzen 7 7800X3D plus RX 7900 XT for a no-compromise 4K experience.
Funnily enough, AMD didn't include the Ryzen 7600 and 7700X CPUs on the eligibility list. The lowest you can get is the Ryzen 7 7800X3D. At least we have a wider product range on the GPU side .
The days of dual or triple Radeon Raise the Game Bundles seem to have ended for the time being. Not to say it's a bad thing, as sometimes less is more. As long as they're offering the latest and greatest, AMD still has a chance of catching a few eyes.
In any case, this should be a nice opportunity for anyone tempted by one of AMD's latest releases.