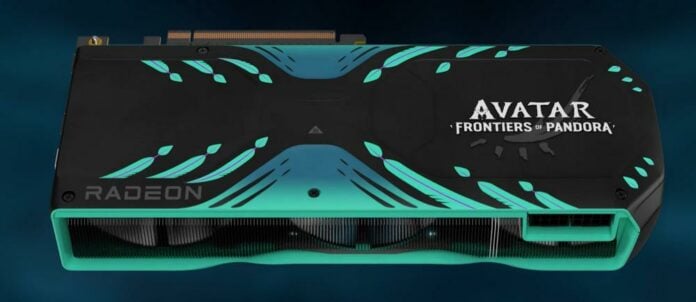 RX 7800 XT and 7700 XT may have garnered all the attention last week, but AMD quietly introduced another, far more spectacular card. Enter the Radeon RX 7900 XTX Avatar: Frontiers of Pandora Edition featuring heat-reactive paint.
The card is based on AMD's own reference design RX 7900 XTX boasting RDNA 3 chiplet architecture with 96 compute units clocked at 2.5GHz boost alongside 24GB of 20Gbps GDDR6 memory on a 384-bit bus. As before, three fans and a massive vapour chamber will cool the card.
But what a difference a lick of paint makes. The aqua-marine hues definitely lend an Avatar vibe, and in a weird turn of events, users may appreciate a hot-running GPU since this special edition rocks a thermal-reactive paint that changes colour depending on temperature. Very nice and some beautiful turquoise motifs.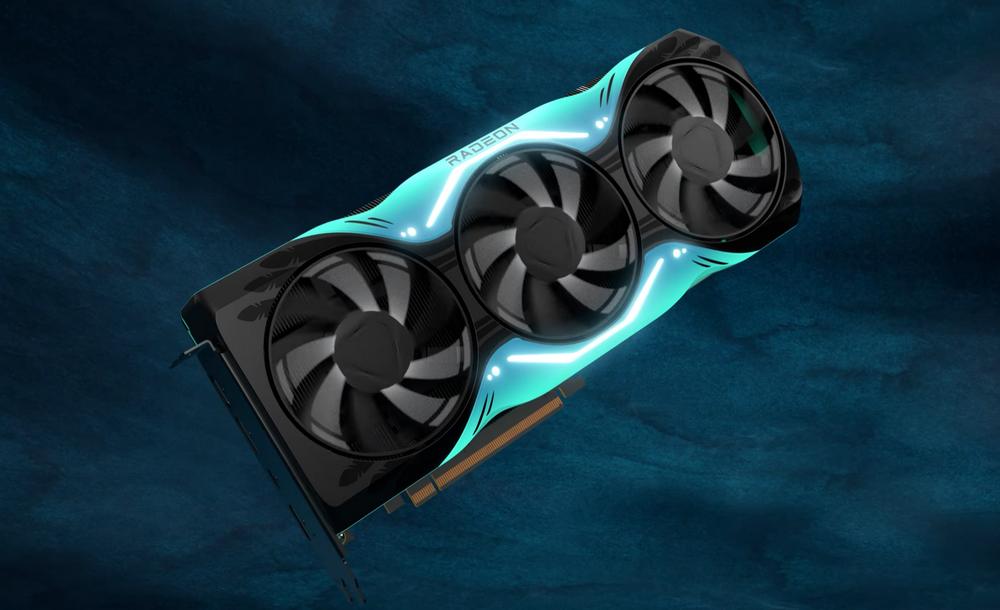 In addition to the unique paint job, these cards carry a couple of RGB light bars making them look like Pandora's bioluminescent night plants and coral reefs. I love the way the movies look, and AMD has done a terrific job of carrying across the theme.
The bad news? Unfortunately, like the Starfield-themed version, this card will only be available through special promotions and giveaways in partnership with Ubisoft, and only 500 will ever be produced, so your chances of owning one are somewhat slim to say the least.
Releasing on December 7, Avatar: Frontiers of Pandora action-adventure game takes place on Na'vi planet Pandora located 4.37 light-years from Earth in the Alpha Centauri A system, immersing you in an alien world filled with life, from flying creatures to living plants, powered by ray-traced shadows and reflections. The game also features AMD's FSR 2 for those wanting even more frames per second.
I can't wait to explore Pandora on top of my banshee, but I am now sad that I can't do it with an Avatar graphics card. My regular 7900 XT will just have to do.