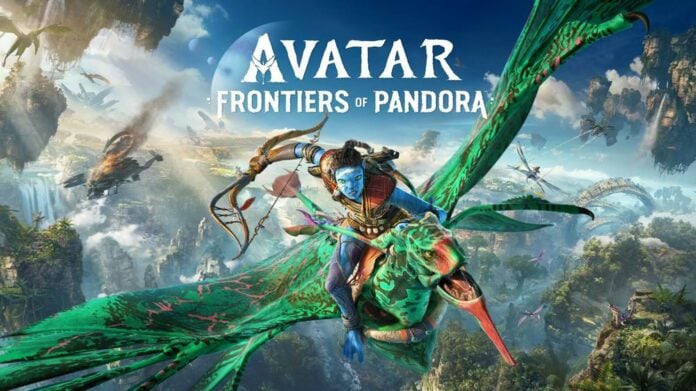 Ubisoft has published Avatar Frontiers of Pandora PC requirements, and they seem somewhat acceptable if you don't mind using upscaling.
Avatar Frontiers of Pandora minimum specs ask for a mid-to-high range processor from the past six years. It lists an AMD Ryzen 5 3600 or Intel Core i7-8700K as your beating heart, paired with an RX 5700 8GB, GTX 1070 8GB, or Arc A750 8GB (with Rebar ON) GPU. Granted, this is for a 30fps experience at 1080p low preset, so you might want to aim higher if possible, but it's far from unobtainium. To reach 60fps using high graphics quality at the same resolution, you need a Ryzen 5 5600X or i5-11600K alongside an RX 6700XT 12GB or RTX 3060 Ti 8GB.
Bumping things up to 4K at maximum graphics, while hitting 60fps requires much more oomph, like one of the best CPUs. You'll need a Ryzen 7 5800X3D or i7-12700K under the hood, plus an RX 7900XTX 24GB or RTX 4080 12GB GPU. Unfortunately, like Alan Wake 2, these frame rates rely heavily on upscaling technologies such as AMD's FSR, Nvidia's DLSS, and Intel's XeSS. This means that higher frame rates and native resolutions will require even more powerful hardware. Still, it's a little more scalable than Remedy's latest mystery game.
Otherwise, the game asks for Windows 10/11 with DirectX 12, 90GB of SSD storage, and 16GB of memory, regardless of the target graphics.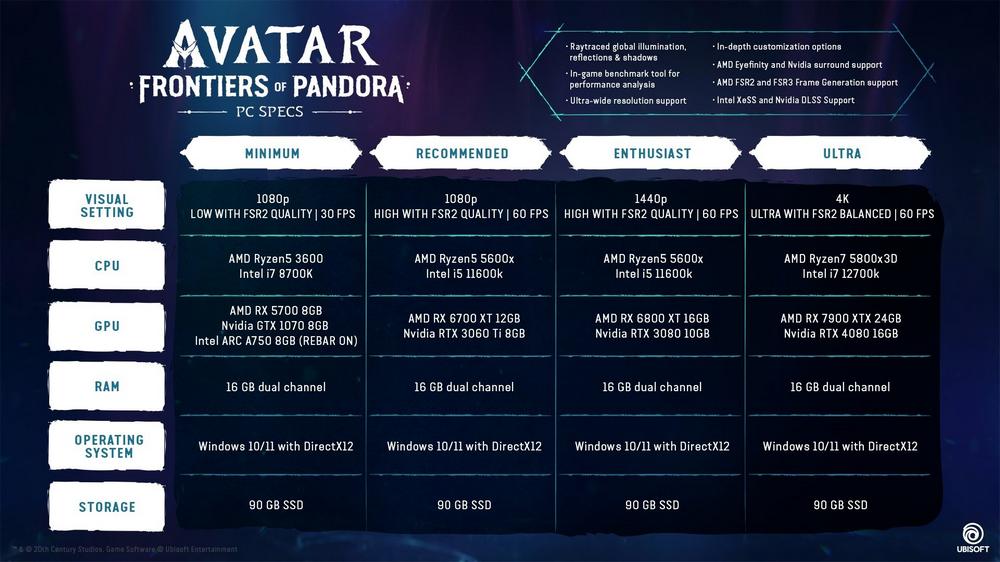 The lucky few who've tried the game before launch highlighted the rich environments and great visuals with ray-traced reflections and shadows. It might not be as groundbreaking as Alan Wake 2, but it goes some way to justify these specs. The game also features a settings menu that shows the effect of the selected graphics setting, helping you to see the visual improvements gained from pushing each option higher.
Avatar Frontiers of Pandora is set to release on December 7 on PC, PlayStation 5, and Xbox Series X/S, priced at £59.99 for the standard edition, £94.99 for the gold edition, and £114.99 for the ultimate edition through Ubisoft's PC store. It's the typical Assassin's Creed approach, having so many variations you might get lost.