AMD is today officially introducing Radeon Super Resolution as part of its rebranded graphics suite, AMD Software: Adrenalin Edition.
First announced back at CES in January, Radeon Super Resolution (RSR) is built on the same algorithm as FidelityFX Super Resolution (FSR) but is integrated at the driver level, bringing supersampling performance improvements to thousands of games without the need for developer support.
The tech is compatible with any RDNA-based GPU (Radeon RX 5000 Series and above) and is intended to offer gamers a choice between maximum visual quality and varying degrees of performance-based upscaling.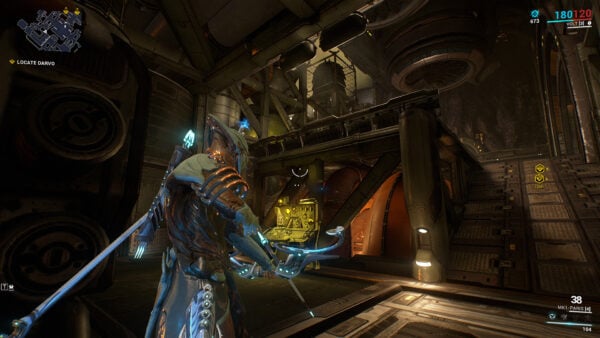 Results aren't expected to be as accurate as dedicated FSR, as Radeon Super Resolution is forced to upscale entire frames and can't exclude HUD elements. AMD's provided screengrabs show a clear drop in image quality between upscaled 1080p and native 4K, but 1440p to 4K via RSR holds potential for those gamers hoping to achieve higher framerates.
According to AMD's internal numbers, Warframe returns a 71 per cent framerate boost when upscaling from 1440p to 4K, and the gains can be even more pronounced in other titles. Fortnite jumps by 76 per cent (95fps to 162fps) at the same resolution, and if you absolutely need the framerate to warrant a 240Hz monitor, Doom Eternal's 131fps at native 4K can be ramped-up to 234fps when using RSR to upscale from 1080p.
Nice to have the choice, but purists won't be eager to accept a downgrade in quality – it becomes quite noticeable in certain titles – and there is another caveat in that RSR works best in games that support full-screen rendering. After enabling Radeon Super Resolution in AMD Software, simply lower in-game resolution while keeping to the same aspect ratio, and RSR will automatically upscale to the monitor's native resolution.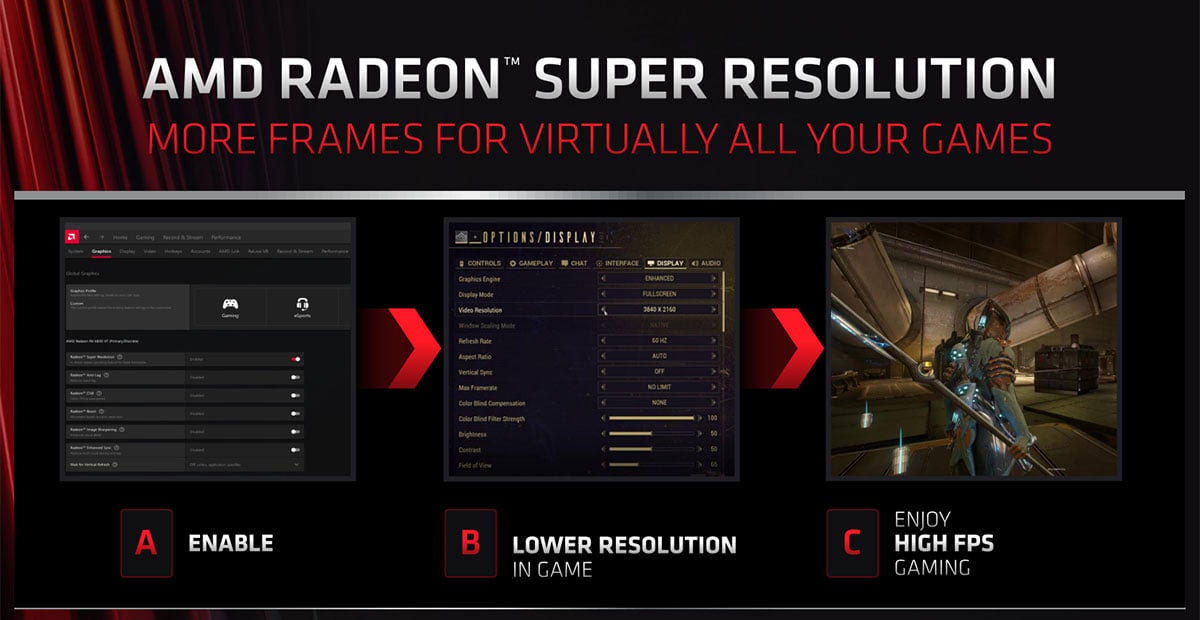 Sounds simple enough, but games that run in a borderless mode require a little more work. In such instances, users will need to change the Windows desktop resolution in order for RSR to kick in.
As a driver-based solution, RSR is currently limited to Windows PCs, and AMD is remaining tight-lipped over rumours suggesting the tech could extend to RDNA-powered games consoles and handsets such as Valve's Steam Deck. The company has however confirmed that Radeon Super Resolution will be coming to Ryzen 6000 Series mobile CPUs with onboard RDNA graphics.
While RSR is considered a valuable option in games that don't support FSR, the latter remains a key area of focus. Looking ahead at the next generation, AMD has provided press with a brief glimpse of FidelityFX Super Resolution 2.0.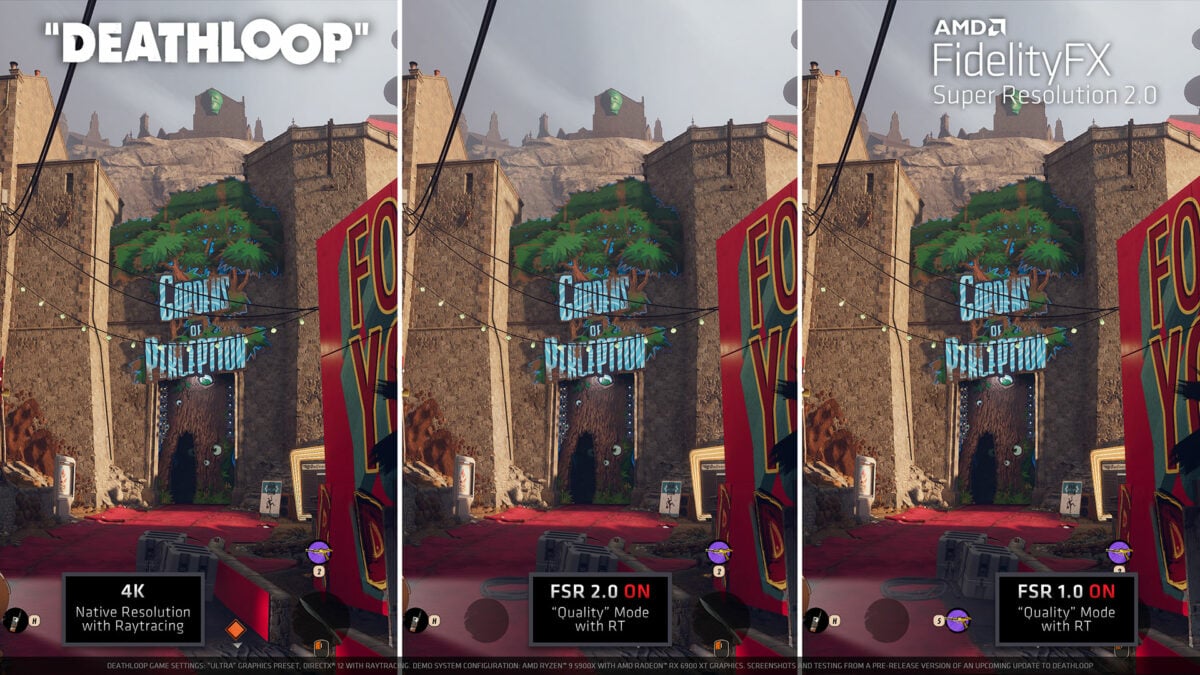 Favouring temporal upscaling as opposed to spatial, in-game FSR 2.0 promises visibly improved quality over RSR and FSR 1.0. AMD's provided screengrab suggests anti-aliasing results are about as good as native, and FSR 2.0 does not require dedicated machine-learning hardware, making it compatible across a wide range of platforms, including games consoles and rival Nvidia graphics cards.
Further details on FSR 2.0 are expected to be announced at next week's Game Developers Conference in San Francisco, ahead of a planned release in Q2 2022. Eager to give RSR a go in the meantime? AMD Software: Adrenalin Edition 22.3.1 is now available to download from amd.com.