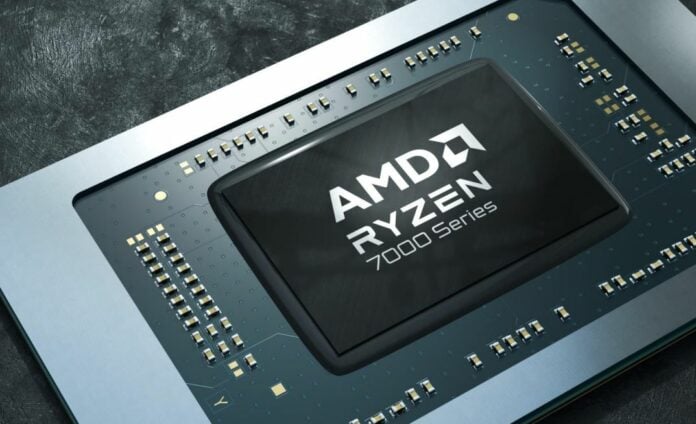 AMD's premium laptop ambitions for 2023 revolve around the Ryzen 7040HS series that marry Zen 4 CPU smarts and RDNA 3 graphics in packages ranging from 35W to 54W. Club386 took a good look at the Razer Blade 14 a short while back, equipped with a Ryzen 9 7940HS, and it fared well. It's now confirmed AMD is launching another processor in this segment. Ryzen 7 7840H is interesting insofar as it's limited to the mass-volume Chinese market and does away with the baked-in AI technology present on regular Ryzen 7 7840HS.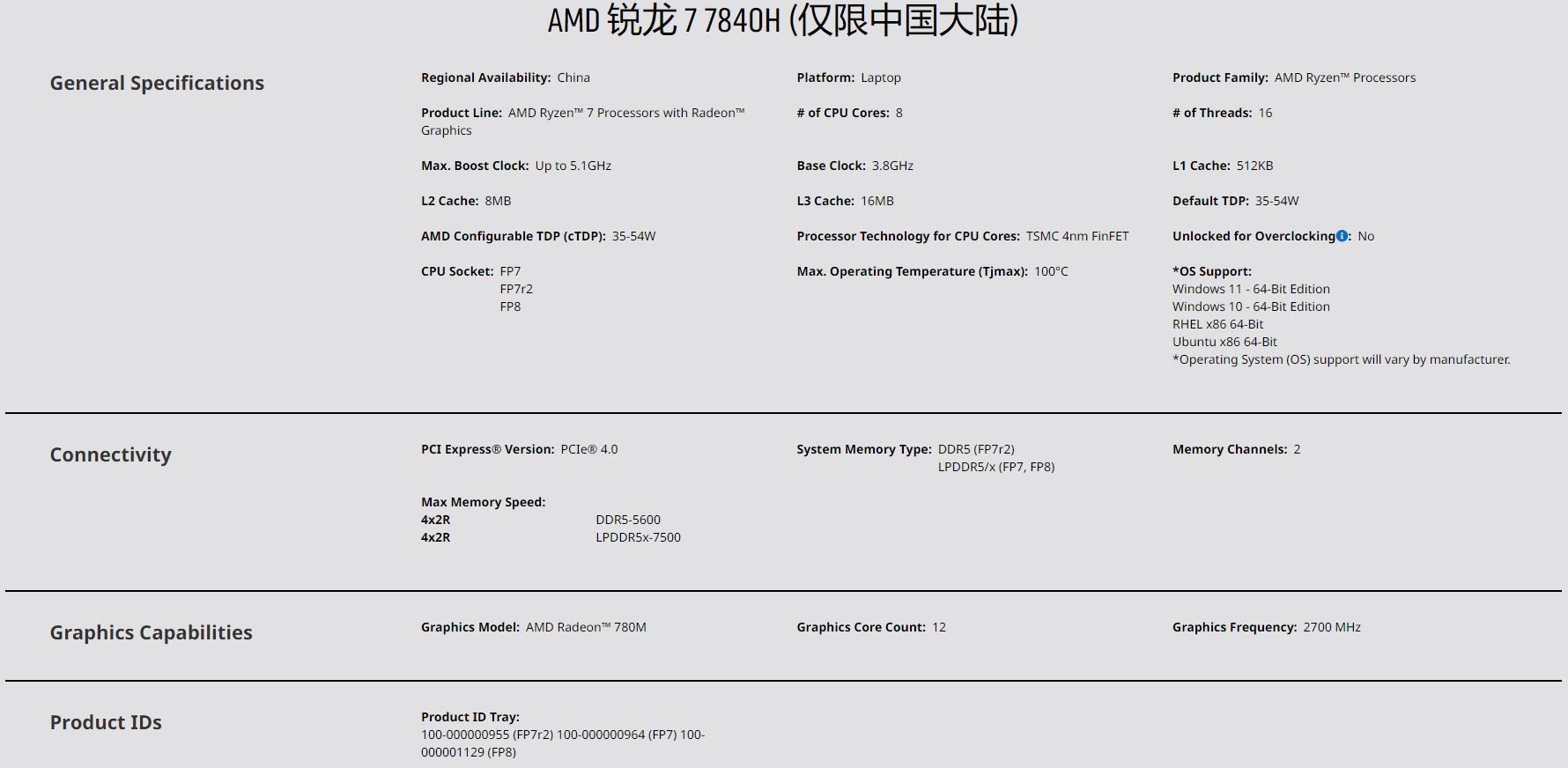 A peek at the in-depth specifications reveals no major surprises, other than a lack of AI processing that's a standout feature in many chips from this generation. Putting our conjecturing hat on, this China-specific SKU may be a little cheaper to produce… and potentially gets around any security obstacles related to the adoption of AI.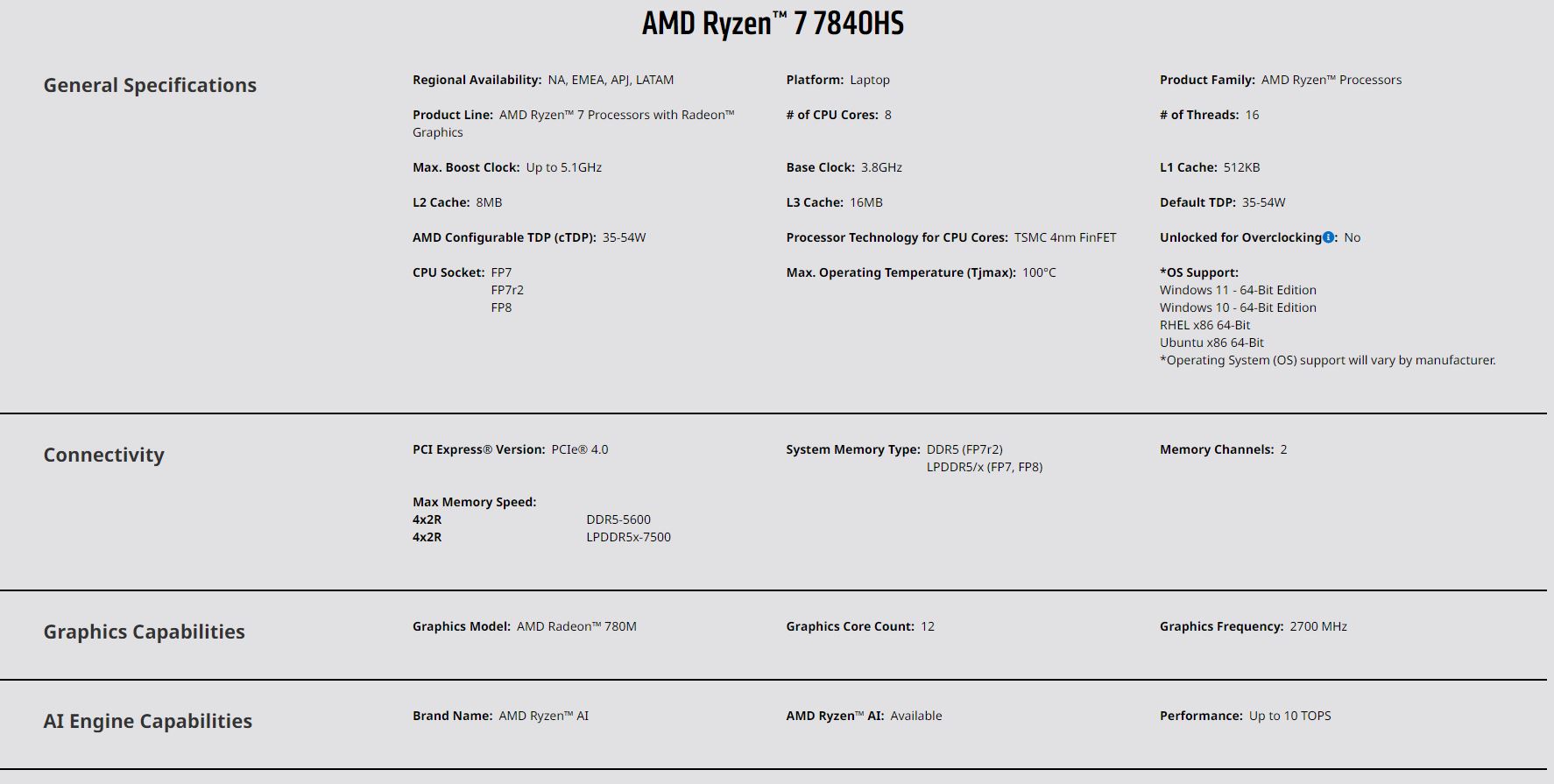 As you can see, standard Ryzen 7 7840HS, now available in a wide range of laptops from major players, has said AI capabilities in tow.
This is not the first time AMD has a China-optimised APU in its arsenal. There's also the Ryzen 9 7940H, which differs from normal 7940HS by removing AI and also AMD's EXPO memory technology. Strange, huh.