Owning an RTX 4090 ought to be satisfying enough as is, but hardened enthusiasts always want more. Overclocker Splave has managed to claim top spot in HWBot GPU frequency ranks having achieved a coveted 4GHz speed.
Hot on the heels of Cens's 3,975MHz OC a day earlier, Splave has managed to squeeze an additional 30MHz to claim first place on the HWBot leaderboard. To be exact, Splave reached 4,005MHz on the GPU and 2,626MHz on memory which equates to 79.19 per cent and 98.15 per cent frequency uplifts, respectively, over stock. Mind you, this doesn't imply the card now can deliver 79.19 per cent more FPS in games, and these clocks were only possible through extreme cooling using liquid nitrogen, so not for the faint hearted.
While we don't have exact power consumption figures this time around, referring to Cens's OC, RTX 4090 can consume in the region of 1,127W when pushed to such extremes. Yowzas.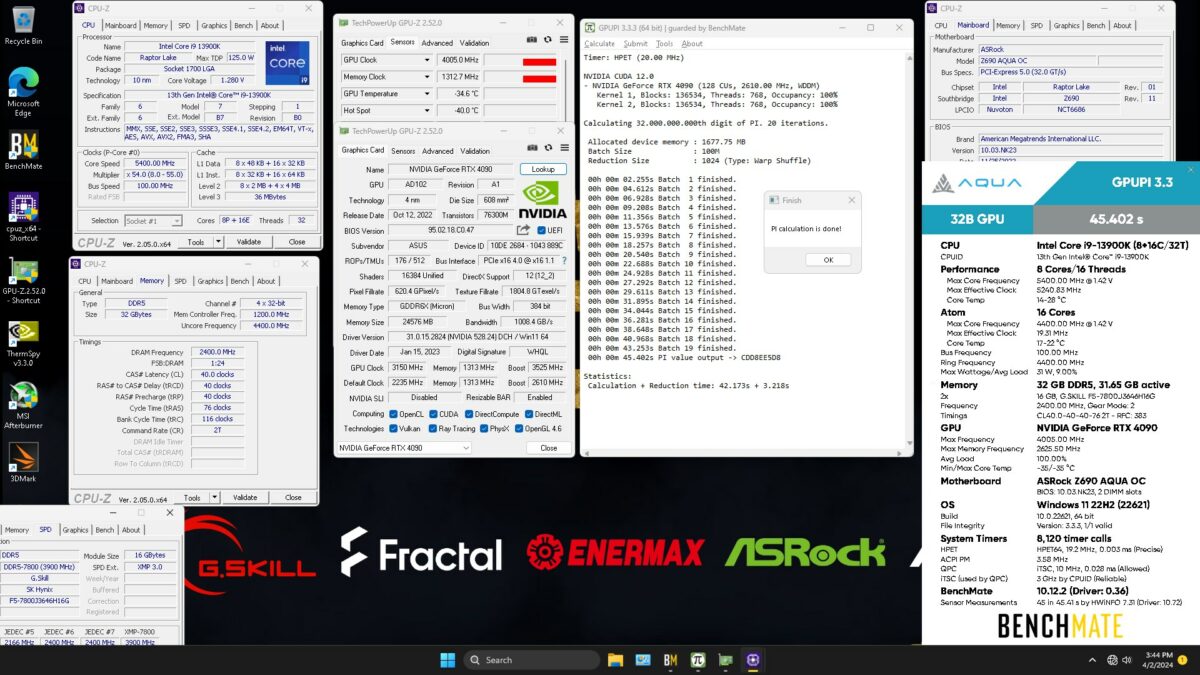 The new record was achieved using an Asus's RTX 4090 ROG Matrix graphics card coupled with an Intel Core i9 13900K processor clocked at 5.4GHz, 32GB of G.Skill's DDR5-7800 memory running at 4,800MT/s CL40, and ASRock's Z690 Aqua OC motherboard. The rest of the system likely isn't that important in this instance since the goal was only to hit the highest GPU frequency possible.
Also note that stability validation of these overclocks was done using GPUPI which calculates the Pi number, which is a bit different from the usual graphical calculations of, let's say, 3DMark, which tends to tax the graphics cards harder, and from multiple angles.
Cooled by a 360mm AIO liquid cooling loop out of the box, the ROG Matrix GeForce RTX 4090 as far as we know, is not yet available for purchase, meaning Splave got to play with some exclusive toys. Club386 saw the card in person back at Computex last month, and while it looks impressive, we dread to think how much it'll cost when it arrives at stores. Out of our price range, that's for sure.