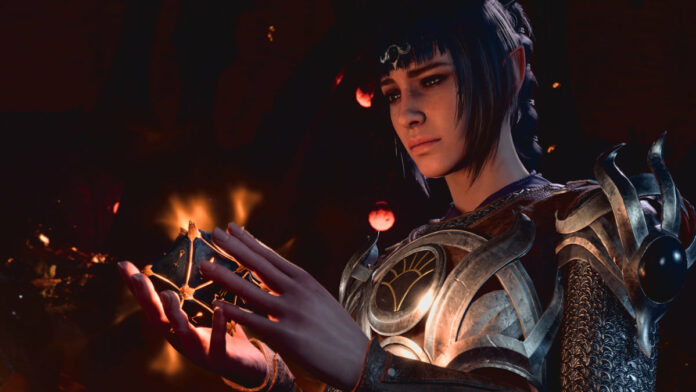 Baldur's Gate 3 has garnered an unprecedented amount of attention over the weekend breaking Steam concurrent player records and cementing itself into Steam's most-played games. That's not even the half of it, pre-orders on Sony's PS5 console have also reached astronomical highs in both the US and UK.
The Dungeons & Dragons turn-based RPG garnered 814,666 concurrent players at its peak over the weekend, netting it a top ten spot, while simultaneously knocking battle royale Apex Legends out of contention. To put those figures into perspective, Baldur's Gate 3 had more concurrent players than all-time favourites GTA V and The Elder Scrolls V: Skyrim combined, and one of those titles has a dedicated live-service component, at least that's according to SteamDB. Colour me impressed.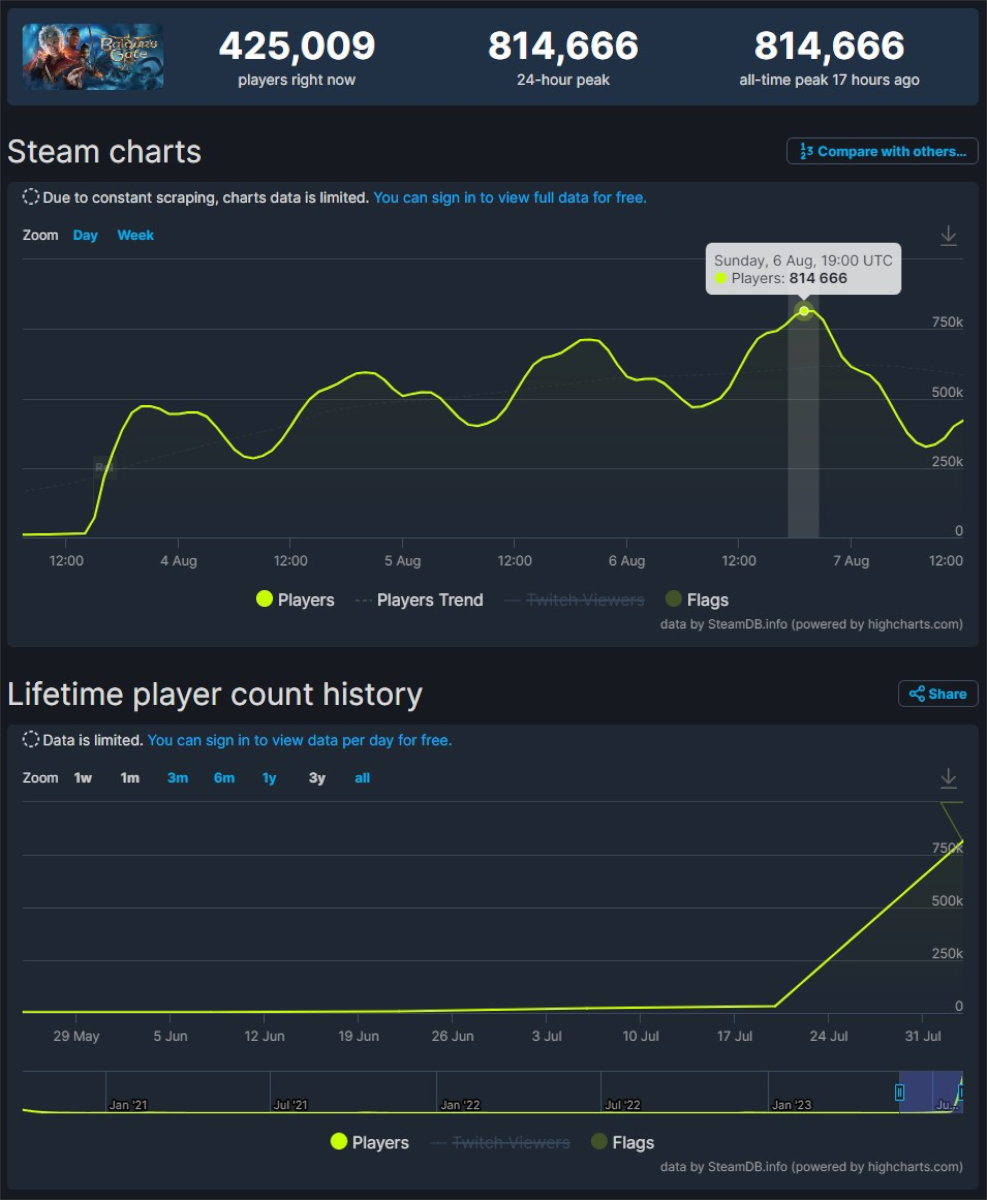 Even more, Baldur's Gate 3 has jumped up on the PlayStation Store Chart for top-selling upcoming games. According to GameStratify, the game has attained the number two spot in the US trailing only behind Madden NFL 24, while in the UK, the fantasy-RPG managed to attain third position only losing out to Triple-A behemoths, EA Sports FC 24 and Marvel's Spider-Man 2.
Considering Larian Studios is an independent developer with a finite amount of resources and a relatively small team of approximately 450 people, when compared with these top studios, I would consider this a major win, and that's with little-to-no major marketing behind the title. Also, unlike the countless poorly-optimised PC titles in recent memory, the game launched in a largely bug-free state. Bravo.
For quite some time now, major AAA developers have pushed the agenda that live-service, online-only games are at a greater demand than nuanced, story-driven single player titles, and while these games still enjoy moderate success, that's simply not the status quo. Gamers want their old games back; Elden Ring, Cyberpunk 2077, Hogwarts Legacy and now Baldur's Gate 3 prove that good ol' RPGs are here to stay, and that's worth more than its weight in gold.