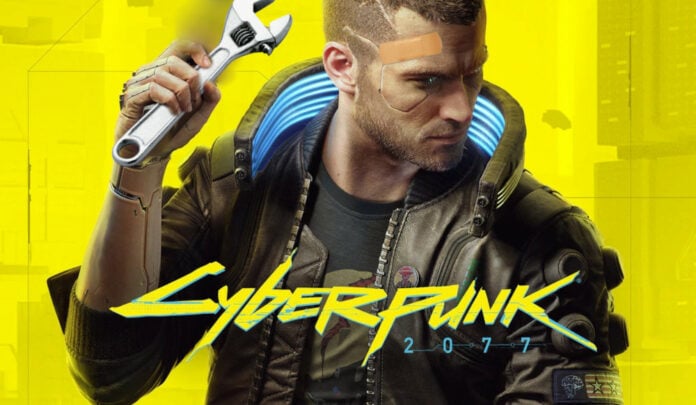 Willing to try anything to get Cyberpunk 2077 to run a bit smoother? AMD users may be in luck as modded files have been demonstrated offering up to 27 per cent more performance on Ryzen processors with eight or more cores.
The good folk at PC Games Hardware tested the community-made fix, which is intended to improve CPU core and thread usage drastically. Using RT Ultra settings on a Ryzen 7 7800X3D, for example, saw average framerate soar from 108.3 to to 137.9 after applying the tweak. At the same time, one per cent lows gained a massive 32 per cent. These would be excellent results even for a hardware upgrade, let alone a simple file modification, just wow!
With that said, a couple of things to keep in mind. First, the test was conducted in 720p to force higher CPU usage, meaning at 1440p or 4K resolutions – which players running RT are likely to choose – uplifts will almost certainly be less pronounced. And second, four- or six-core CPU configurations should not see any benefits.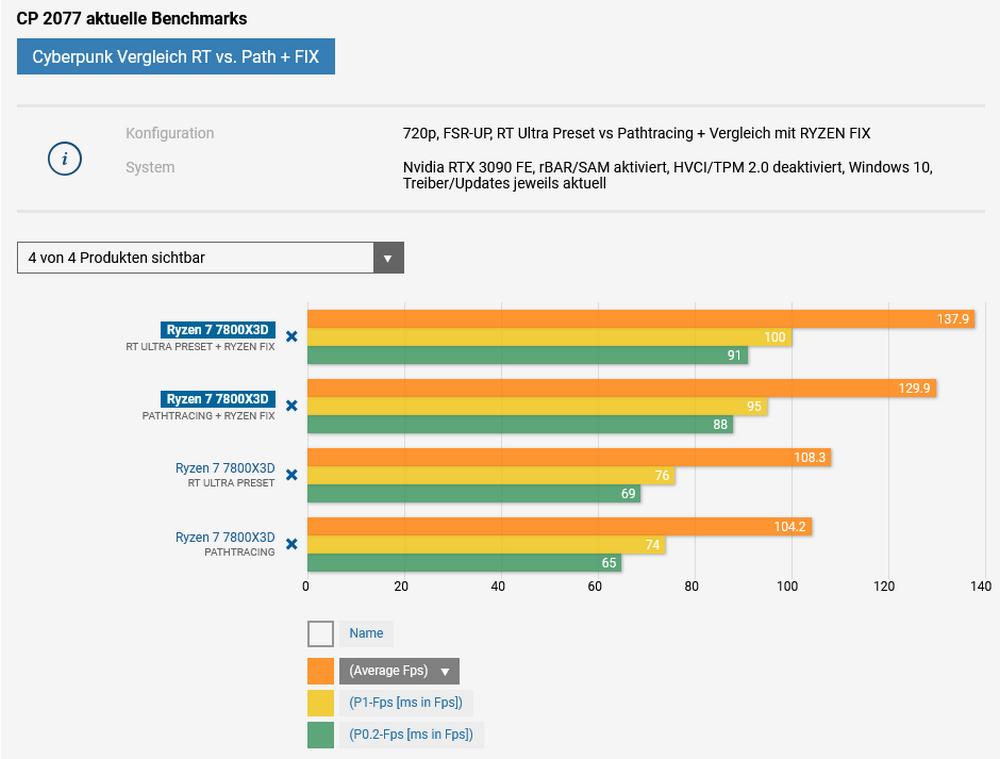 How is it possible?
Apparently, the problem dates back to Cyberpunk's official 1.05 update, which addressed poor optimisation for AMD SMT (Simultaneous Multithreading) on four- and six-core processors. At the time, developer CD Projekt Red stated that "eight-core, 12-core and 16-core processors remain unchanged and (are) behaving as intended." The community evidently disagreed and appear to have done a better job of fully utilising SMT on high-end Ryzen CPUs.
How to install it?
The easy way is to download an already modified file from PC Games Hardware (direct link) and swap it with the game's original file. Though as usual downloading modified files comes with its own risks, which may be deemed unnecessary as the manual method is also quite easy to do.
You will requires a HEX editor such as HxD, through which you can open the game executable (Cyberpunk2077.exe), search for the hex value '75 2D 33 C9 B8 01 00 00 00 0F A2 8B C8 C1 F9 08′ and change it to 'EB 2D 33 C9 B8 01 00 00 00 0F A2 8B C8 C1 F9 08', save and exit. That's all there is to it, but as always, such modifications are not officially supported and users should approach with caution.
Note that the game needs to be started via the exe, not the launcher.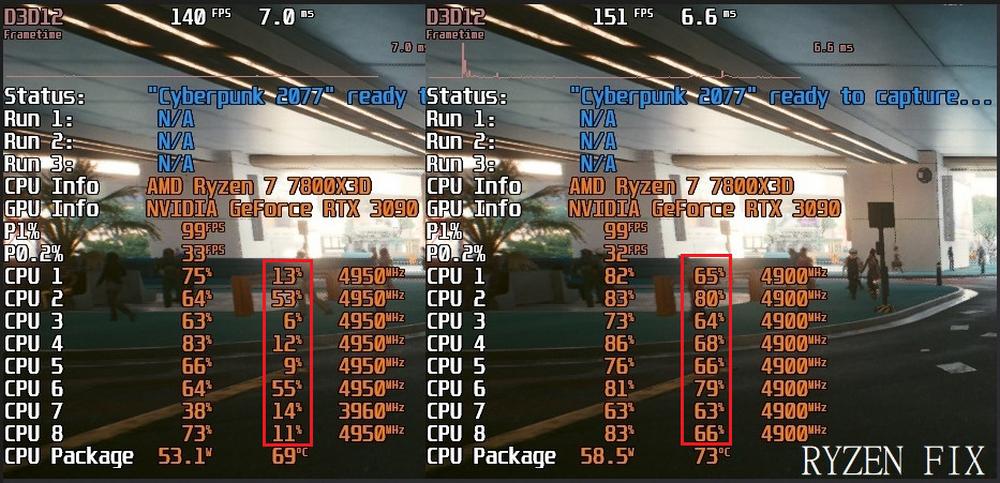 This little fix will surely be welcomed by anyone eyeing the insanely heavy Overdrive Mode that pretty much requires DLSS 3 frame generation to deliver smooth framerates. Plus with the upcoming Phantom Liberty DLC (September 26) and its heightened system requirements, AMD Ryzen owners will be glad to have modders covering their backs with this fix.
Once again, the community jumps to the rescue. Excellent job to everyone involved, keep up the good work.