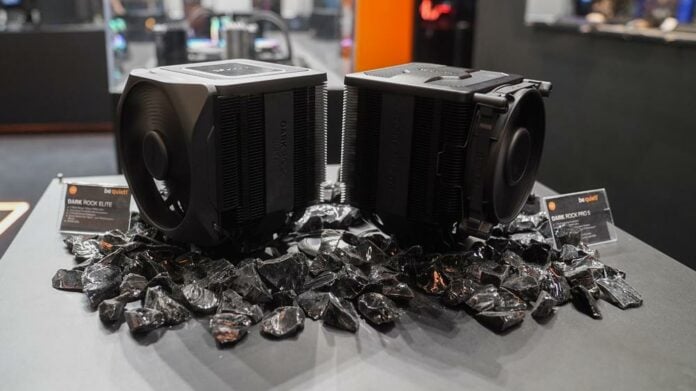 It's not all games at Gamescom 2023, you know. be quiet! has taken the opportunity to announce next-gen Dark Rock Pro 5 and Dark Rock Elite dual-tower CPU air coolers featuring improved designs aiming for maximum performance and ultra-quiet acoustics.
The Dark Rock Pro 5 (above, right) naturally follows in the footsteps of Dark Rock Pro 4, offering high cooling performance while minimising noise levels, whereas the Dark Rock Elite (above, left) is aimed at users favouring maximum performance and airflow. The former maintains a familiar black aesthetic with non-RGB fans, while the latter integrates ARGB lighting plus a 'unique front fan rail system' that will help alleviate any clearance headaches.
From the looks of it, the centre fan is neatly hidden between the fin stacks similar to what DeepCool has done with its Assassin IV cooler. Moreover, these seem identical between both Dark Rock models meaning better compatibility for the end user, and also more chance to find replacement parts online once the presumed five-year warranty has expired.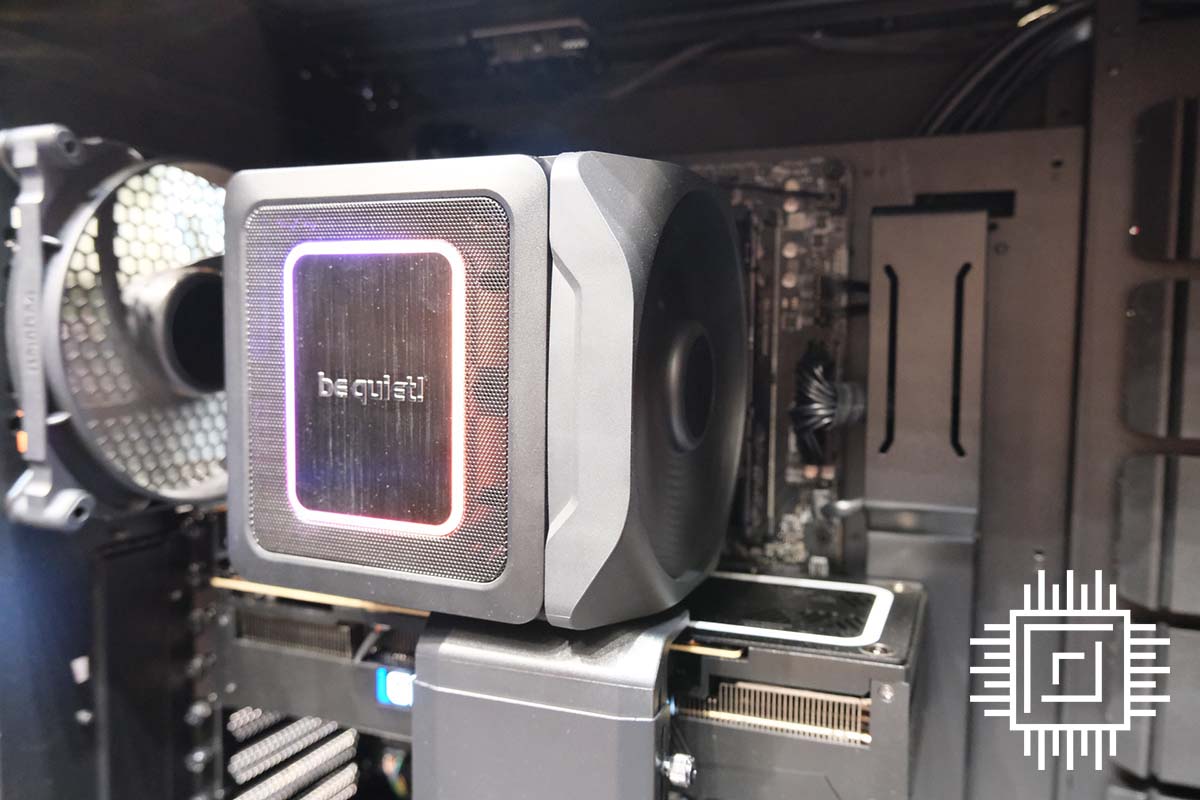 Regarding fan models, both coolers leverage latest-gen Silent Wings tech, including an onboard speed switch for quick transition between performance or silence modes.
Exact details regarding fan speeds, airflow and dimensions aren't yet available, but Club386 has ascertained the Dark Rock Elite will ship with two 135mm Silent Wings PWM fans; the front attached to a five-stage rail system, while the middle fan is attached to the top cover for easy removal. Fan speeds are quoted as 1,500rpm in quiet mode and 2,000rpm in performance mode.
Dark Rock Pro 5, meanwhile, employs a 120mm front fan and 135mm middle fan, with quiet-mode speeds of 1,300rpm and 1,700rpm, respectively, rising to 1,500rpm and 2,000rpm when switched to performance.
Both the Dark Rock Pro 5 and Dark Rock Elite will be launched in Q4. Pricing is yet to be confirmed, but if be quiet! has the likes of Noctua's NH-D15 in its sights, we'd expect to pay up to £100.
[Update] We've managed to get our hands on official pricing info. Dark Rock Pro 5 and Dark Rock Elite both arrive October 2023, priced at €99.90 and €114.90, respectively.