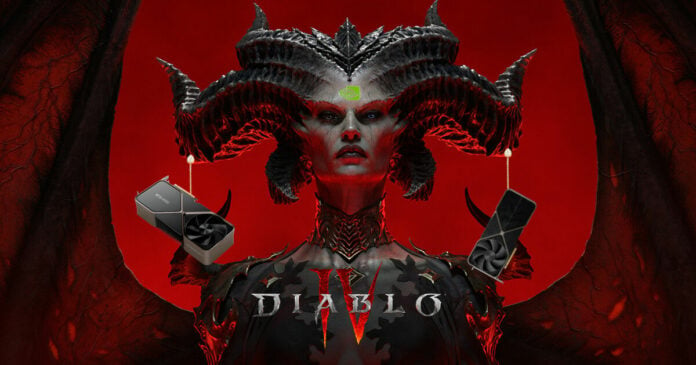 Nvidia has announced a partnership with game editor and developer Blizzard on a bundle comprising the much-awaited Diablo IV and RTX 40 Series cards.
All purchases of qualifying GeForce RTX 4090, 4080, 4070 Ti, or 4070 graphics cards, or desktop computers with one of the aforementioned GPUs, will receive a download code for Diablo IV, alongside additional in-game content. This includes the Light-Bearer Mount and Caparison of Faith Mount Armor, Diablo III Inarius Wings and Inarius Murloc Pet, World of Warcraft Amalgam of Rage Mount, and Diablo Immortal Umber Winged Darkness Cosmetics Set. Note that these bonuses are not unique to Nvidia's bundle, as they are also part of the Diablo IV Deluxe Edition pre-order.
The bundle offer starts on May 9 and will last until June 13, with Diablo 4 officially launching on June 4. Owners will have until July 13 to redeem their code.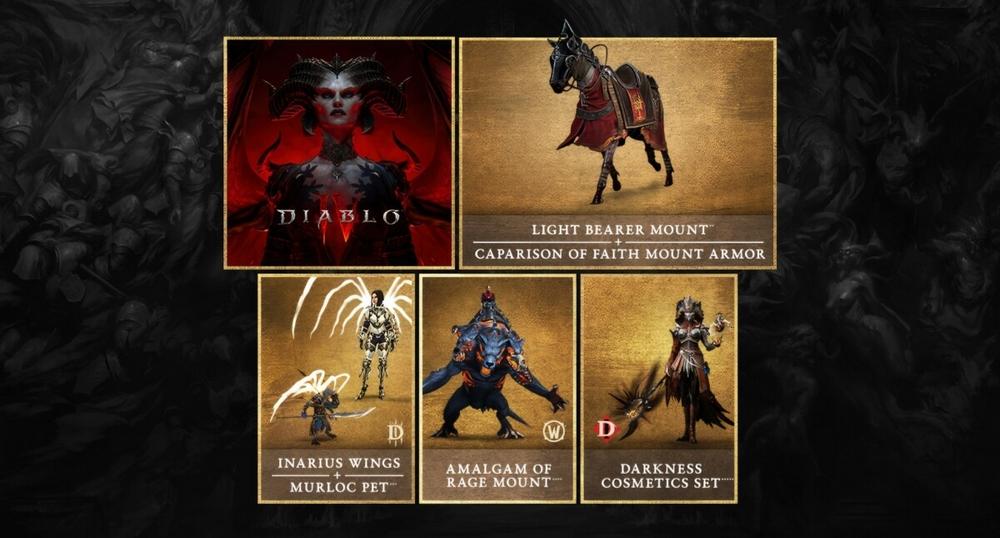 This was also the occasion for Nvidia to announce support for both DLSS 2 and DLSS 3 on Diablo IV starting with the upcoming Server Slam beta test, so players can unleash high frame rates when playing at taxing resolutions.
Talking of which, participants of the Server Slam beta test (taking place from May 12 to 14) will be rewarded with the Cry of Ashava Mount Trophy after defeating the Ashva World Boss using one Level 20 character (this item can be displayed on mounts), alongside the previous prizes consisting of the Early Voyager title and the adorable Beta Wolf Pack cosmetic that unlocks at level 20.
Finally, at least according to my limited beta test playtime (reached level 20 to get the in-game prize), Diablo seemed well polished, running quite well even on an old RX 570 8GB. In other words, early indications suggest we should have a well-optimised launch, in stark contrast to many other AAA games lately. Fingers crossed, as this is one title we can't get to stuck into.