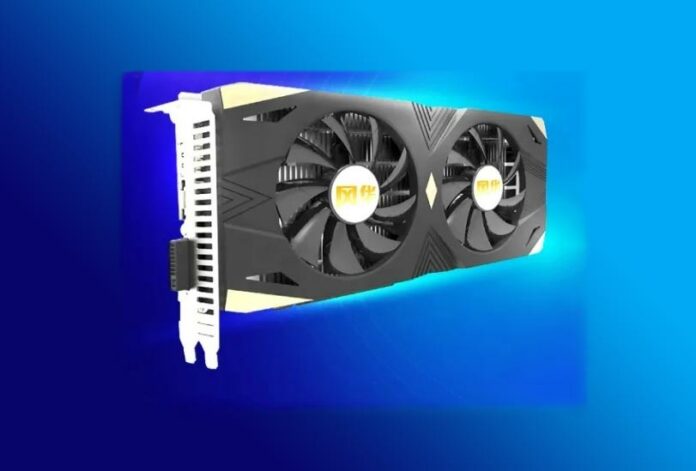 We are living in an age where incredible GPUs are being designed and launched but the market and supply chains are failing to work efficiently enough to put his technology into the mass of outstretched hands, particularly in the PC gaming market. Some reckon that relying on the AMD and Nvidia duopoly for discrete GPUs has brought us where we are today, but luckily there is light breaking through on the horizon; we have Intel very near to announcing availability of Arc Alchemist (DG2) line, Imagination Tech hinting of re-entering the PC discrete graphics card market, Qualcomm suggesting it will have desktop discrete GPU rivalling power in its Nuvia/Adreno CPUs for PCs by 2023, and now China's Xindong has announced a convincing-looking GPU boasting tech such as GDDR6, HDMI 2.1, and support for popular PC gaming APIs like Vulkan and DirectX.
As reported by Tom's Hardware, the Fenghua No.1 is designed by Xindong, and manufactured by Innosilicon (you can see this branding on the promo slide). The GPU powering this rather conventional AIC, with twin-fan cooler, is said to have been designed entirely in-house*. *see update at bottom of article.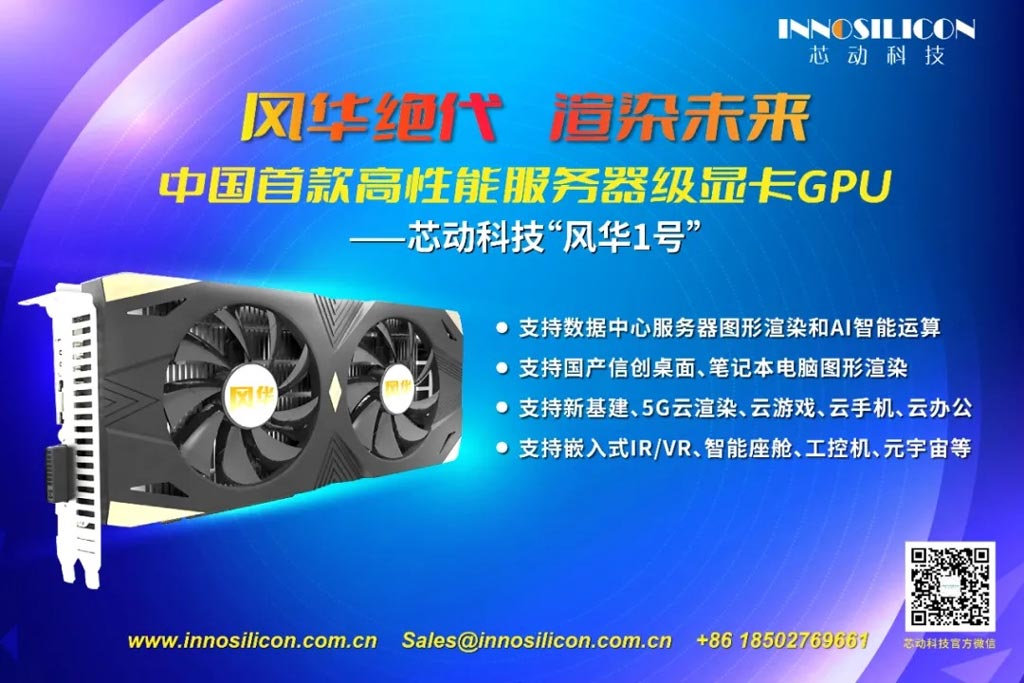 We don't have any performance indicators as yet, but looking at the technologies used and supported, things look hopeful. The GPU is a multi-chiplet design, and is supported by a GDDR6X memory subsystem. It connects to the host via a PCIe Gen4 interface and has outputs designed to the DisplayPort, eDP 1.4, and HDMI 2.1 interface standards. Xindong claims the GPU supports multiple platforms (Android, Linux, Windows) and a host of legacy/modern APIs for graphics and compute (DirectX, Vulkan, OpenGL, OpenCL, and OpenGL ES)
The GPU designer sees the Fenghua No.1 being used in all manner of situations such as desktop PC, workstations, and various specialised and cloud datacentres. It seems to have high hopes for the Fenghua No.1 as a domestic alternative to the "foreign giants" which has the power to address "office work or playing games," and much more. Of course, the proof of the pudding is in the eating, and we look forward to seeing the Fenghua No.1 and its descendants in third-party tests and comparisons.
UPDATE*
It has emerged that the Fenghua No.1 is based on the IMG B-Series GPU family. Evidence of this can be found in a blog post by Imagination Tech, penned in mid-October. Thanks to TechPowerUp for spotting this.