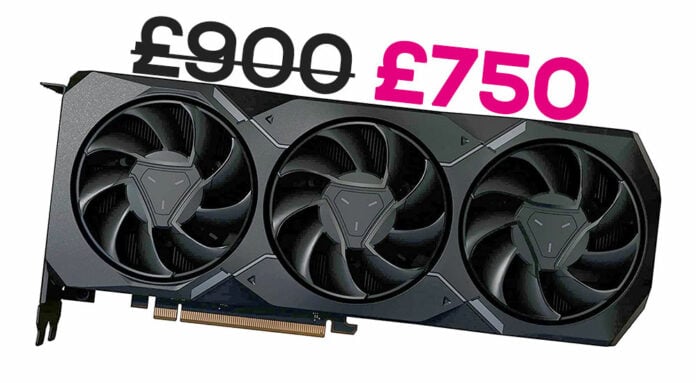 Sapphire RX 7900 XT
---
"Built on the groundbreaking AMD RDNA 3 architecture with chiplet technology, AMD Radeon RX 7900 XT graphics deliver next-generation performance, visuals, and efficiency at 4K and beyond."
We earn a commission if you make a purchase, at no additional cost to you.
We've said it before but it's worth repeating; 2023 is shaping up to be a stellar year to put together a new PC. Stock shortages are now just a bad memory, there's plenty of innovative hardware to get excited about it, and prices are dropping across the board.
CPUs, SSDs and memory have plummeted to all-time lows, and now the last part of the puzzle – an affordable graphics card – is also falling into place. Nvidia has brought RTX 40 Series to the mainstream with the launch of RTX 4070 and partner cards are already undercutting the Founders Edition MSRP.
Across the way, Team Red is responding with significant price cuts to high-end models. The cost of Radeon RX 6950 XT has dropped dramatically, but the deal that has caught our eye is the latest-generation Radeon RX 7900 XT. Having launched as recently as December 2022 at £899, the second-rung RDNA 3 GPU is now on sale direct from Amazon for £750! A 17 per cent price cut in a matter of months is not to be scoffed at.
Why the adjustment? We're of the opinion AMD missed a trick with the Radeon RX 7900 Series launch by pricing the XT and XTX variants too close together. Regular XT needed a lower sticker price to help stand out from the crowd, and let's face it, £750 looks far more attractive alongside competitors such as GeForce RTX 4070 Ti.
Revisit our in-depth Radeon RX 7900 XT review to find out exactly what makes the card tick, and if you're ready to take the leap, make no mistake, this is an excellent graphics card at a great price. It's time to get building.