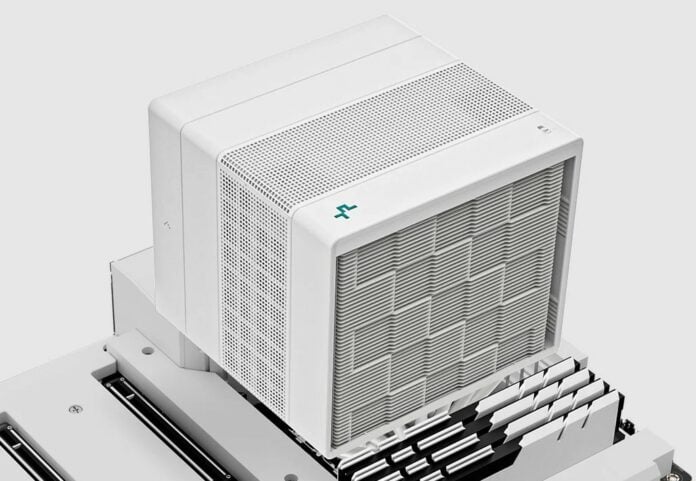 DeepCool has launched the Assassin IV CPU air cooler, rocking a new white coat for the pleasure of many PC builders.
For this version, DeepCool took its massive Assassin IV and simply gave it a white paint job with some grey fan blades that look fantastic. The attention to detail is so high on this 1,575g beast that even the hidden fin-stack is painted white. That said, with the way this cooler is configured, you will most likely never see the fans after the initial installation, which is unfortunate, as their grey accents give the ensemble a much better look.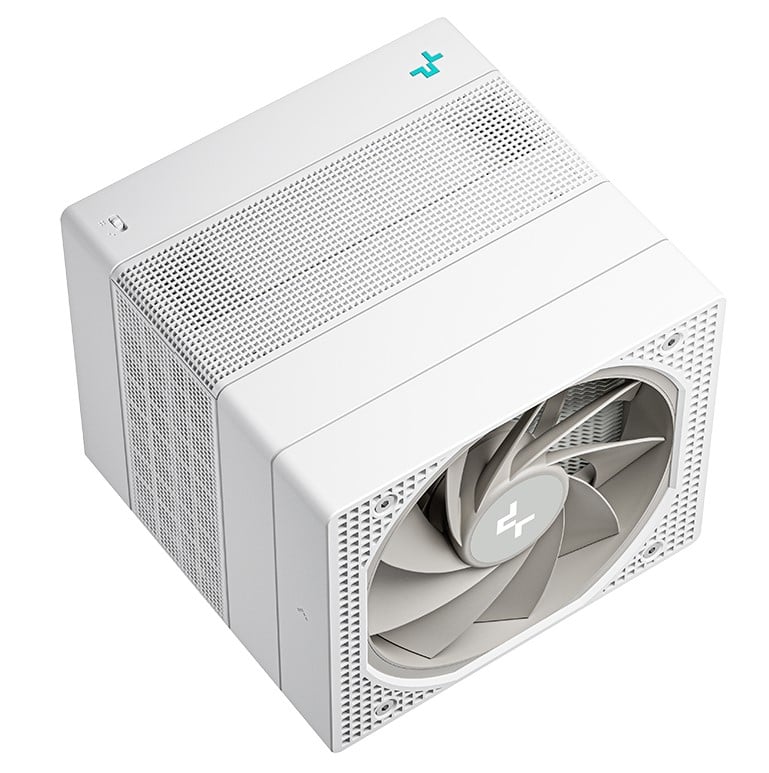 Aside from the colour changes, all specs seem to be the same, designed to fit with the best CPU. There are two fans – a central 140mm plus rear 120mm – powered by three-phase/six-pole motors. These fans blow air on two fin towers which are connected to a nickel-plated base via seven 6mm heatpipes, all housed inside the cooler's 144mm (L) × 147mm (W) × 164mm (H) frame.
Even with such a size, the Assassin IV boasts excellent RAM compatibility regardless of modules' height, since it doesn't carry any frontal fan, leaving the space above the memory slots completely free. To be able to maintain this level of RAM support while offering proper air circulation, DeepCool relocated one fan to the back – with height adjustability in case your motherboard I/O cover is too large.
Note that due to differences in motherboard layouts, the following are not compatible: Asus ROG Strix Z790-H Gaming WIFI, Asus ROG Strix Z690-E Gaming WIFI, Asus ROG Crosshair X670E Gene, MSI MEG X570 Godlike, MSI B650M Ape WIFI, and MSI MEG Z790 Ace.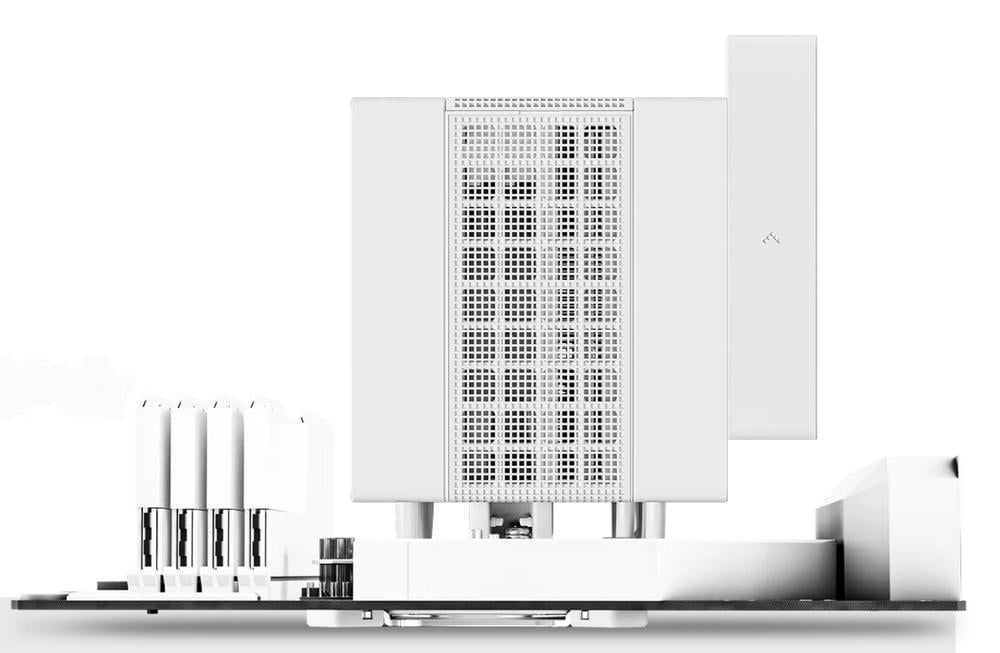 Regarding performance, the Assassin IV allows you to change speed with the flick of a button, offering a choice between silence and performance without software or BIOS configuration. Using quiet mode, the fans rotate from 500rpm to 1,350rpm delivering 63.76cfm and 46.75cfm of airflow at 22.6dBA noise. Switching to performance, sees speed jump up to 1,700rpm, thus providing 79.1cfm and 58.06cfm of airflow at 29.3dBA.
The Assassin IV is compatible with Intel's LGA 2066/2011-v3/2011/1700/1200/1151/1150/1155 plus AMD's AM5/AM4 sockets, and comes bundled with the brand's DM9 thermal paste and a screwdriver.
The White Assassin IV cooler can be found at £94.69 on morecoco and £101.99 at Scan, backed by a six-year warranty.