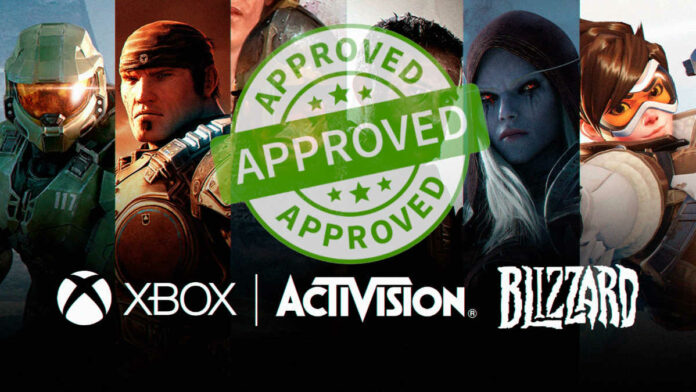 After a long drawn out process and in-depth investigation, Microsoft's proposed acquisition of Activision Blizzard has met full compliance by the European Commission. A big win for the deal, bringing the Windows maker one step closer to worldwide approval.
Based on hard evidence, extensive information and feedback from both competitors and customers, the investigation has finally come to an end in favour of the merger, after initial concerns the deal would adversely affect competition in the distribution of console and PC games, as well as cloud streaming services.
As such, the European authority has concluded that the deal won't harm rival consoles and rival multi-game subscription services, and in particular found that Microsoft would have no incentive to refuse to distribute Activision's catalogue to Sony, a point that the software juggernaut has reiterated on many occasions, and a losing point in recent memory when the UK CMA voted against the deal.
What's more, the Commission also agreed that even if Microsoft would decide to withdraw Activision titles from the PlayStation store, it is of the opinion that this would not adversely harm competition in the consoles market, again, a point that the CMA strongly disagrees on.
The Commission did however highlight negative aspects of the deal, albeit in a hypothetical sense, stating that if Microsoft made Activision's games exclusive to its own cloud-streaming services, a la Xbox Game Pass, this could harm the rapidly growing cloud market.
In an effort to get the acquisition one step closer to completion, the document proposes a list of potential remedies, including free license to consumers in the EEA that would allow them to stream via any choice of cloud service, as well as a corresponding free licence to cloud game service providers. Hmmm, sounds oddly familiar, it seems as if the excusive 10 year commitment deals indeed worked entirely in Microsoft's favour and helped sway the vote.
All in all, it's an important victory for Microsoft, and a possible round in the chamber as it gears toward appealing the UK's verdict, though the CMA has gone on record after the EU's judgement stating that it "stands by its decision." Alas, the saga continues…