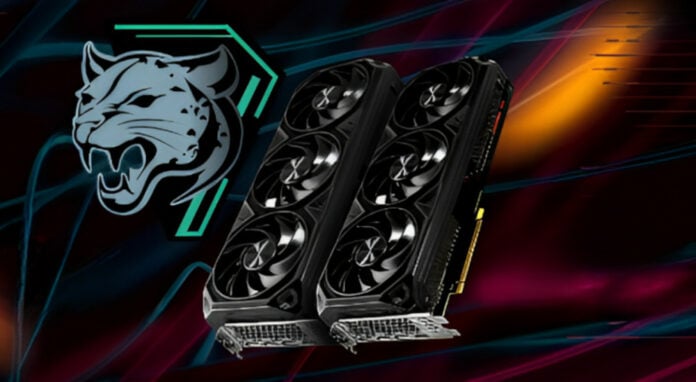 Gainward has announced Panther GeForce RTX 4080 and RTX 4070 Ti graphics cards featuring a stealthy black cooler with zero RGB lighting.
Both models measure 328.9mm x 128.0mm x 63.5mm, use a single (16-pin) 12VHPWR connector, and carry the usual video output assortment consisting of three DisplayPort 1.4a plus one HDMI 2.1a. Heat is managed by a triple-slot, triple-fan cooler topped by a black shroud decorated with a bunch of indents and patterns. Like the competition, Panther cards also include a flow-through design, but this time taking a large portion of the card, which should be good for cooling.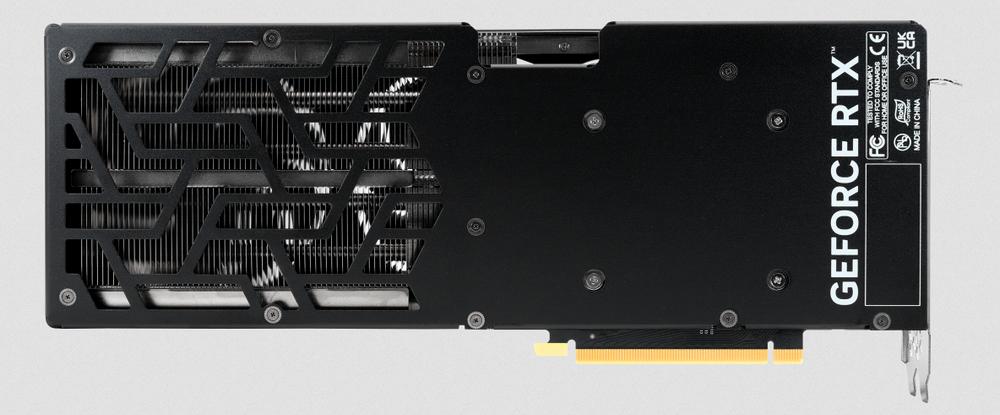 As for performance, these are basic cards, in the sense they are tuned to Nvidia's default/recommended specs. In other words, we have 9,728 CUDA cores clocked at 2,505MHz boost coupled with 16GB of 22.4Gbps GDDR6X for RTX 4080, and 7,680 CUDA cores clocked at 2,610MHz boost coupled with 12GB of 21Gbps GDDR6X memory for RTX 4070 Ti.
Cooling, on the other hand, should be equal, if not better, than Founders Edition models, thanks to the large triple-slot design. Meaning that in addition to their stealthy look, these cards may also have a stealthy noise level. Though, to be sure, we need to wait for reviews.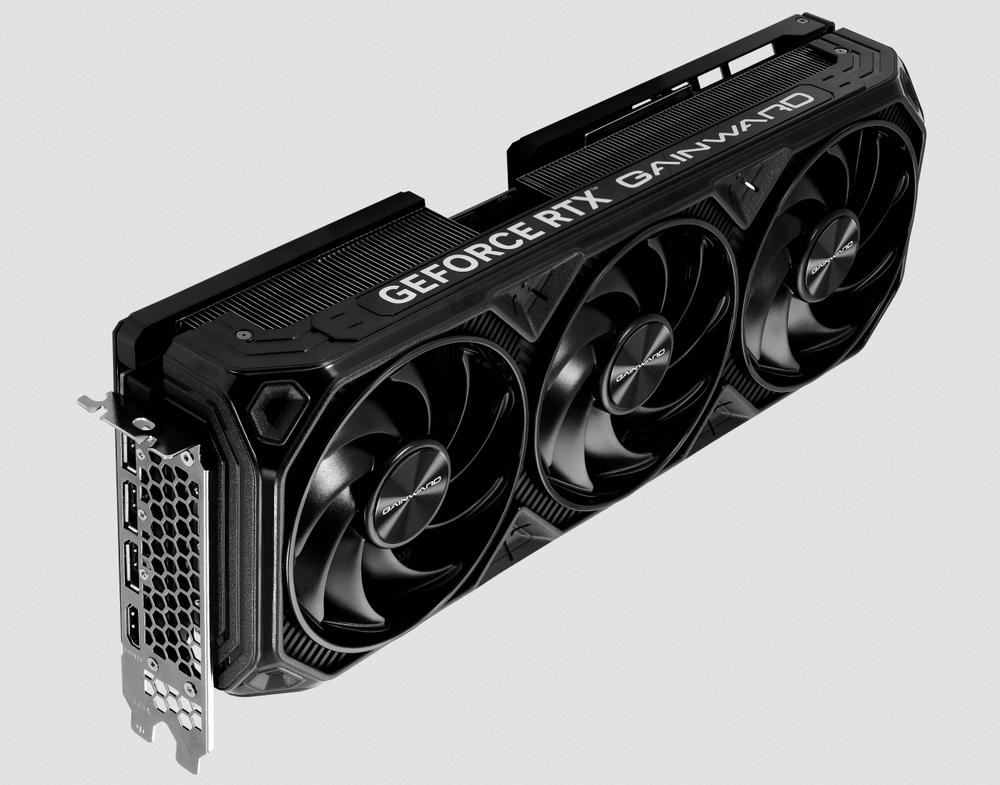 One may say that at this point wouldn't it be easier to hide the PC somewhere or to get a chassis with metal side panels, if the look isn't important and RGB is annoying? Well, as all things are, the answer will change from one person to another. Some may like Palit's GameRock gemstone style or MSI's Suprim X geometrical shapes without RGB. Not to forget those who leave their machine on 24/7 – be it to render videos or to support communities like 'folding at home' during night, which may get problematic if RGB is shining while they try to sleep.
Unfortunately, Gainward didn't disclose any pricing for these cards, but due to their simpler design, they shouldn't be more expensive than the rest.