The glue holding any PC system together is the humble motherboard. It is the one component into which all others connect to. A high-quality motherboard will provide years of seamless service, often outlasting the original CPU, memory, graphics card and SSD. By nature, the most important choice in a well-thought-out system, let's delve deeper into the world of motherboards. There's more to them than meets the eye.
Motherboards differ from one another in many ways. There are multiple form factors to consider, features to tally up, power delivery to consider, expansion opportunities to mull over, whilst the very selection of motherboard dictates which CPU you can use. Armed with this knowledge, an informed decision can be made on how best to build that next PC.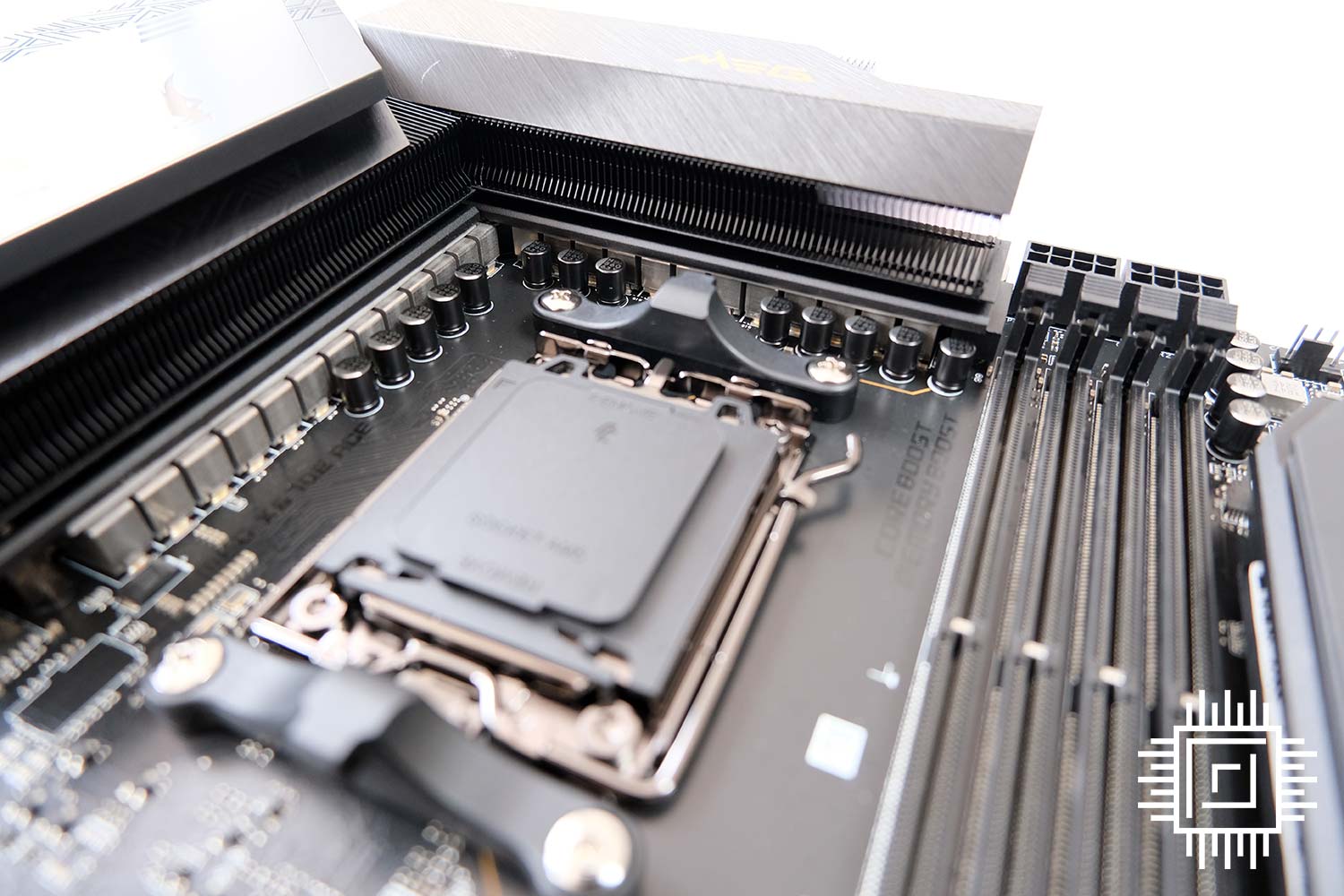 Form factor
The last 40 years has seen the advent of many different motherboard form factors. Some lasted a short while, others are proprietary, and many have come and gone without commotion. Limiting ourselves to the consumer front, four main form factors have lasted the test of time – Extended-ATX, ATX, Micro-ATX and Mini-ITX.
| | | | |
| --- | --- | --- | --- |
| Form Factor | Height (mm) | Width (mm) | Type of PC |
| E-ATX | 305 | 330 | Server or high-end desktop |
| ATX | 305 | 244 | Mainstream |
| Micro-ATX | 244 | 244 | Mainstream / compact |
| Mini-ITX | 170 | 170 | Small form factor |
E-ATX motherboards measure 305mm tall and up to 330mm wide. This wonderful real estate is typically reserved for server-class systems – where oftentimes there are two CPU sockets present – though recent ultra-premium consumer offerings, chock-full of features and outlandish cooling, have spilled over to E-ATX. 'If you need the space, use it' is the mantra readily adopted by manufacturers who see implicit merit in adding everything but the kitchen sink.
Up to 86mm wider than the far more common ATX form factor, E-ATX boards tend to cater for high-end desktop CPUs whose physical footprint and socket is larger than mainstream models. Extra width further enables more optimised placement of necessary gubbins such as premium circuitry, power stages, expansion slots, and enthusiast-class features. Having more real estate also provides benefits with respect to cooling, as there's no need to cram components too close to one another.
If E-ATX is better than ATX in every meaningful way, a good question to ask is why are there so few of these boards available to buy? The simple answer is cost. It stands to reason that a larger board is more expensive to manufacture, and knowing that higher-quality routing requires additional layers within the PCB itself – E-ATX motherboards typically have between eight and 10 layers – production costs spiral quickly. What's more, their very size precludes them from fitting into most mainstream chassis.
Established by Intel in 1995 and now by far the most popular form factor, ATX-sized boards are understandably legion. Measuring 305mm tall and 244mm wide, there's good reason why they've persisted for so long without serious competition. Everything just works!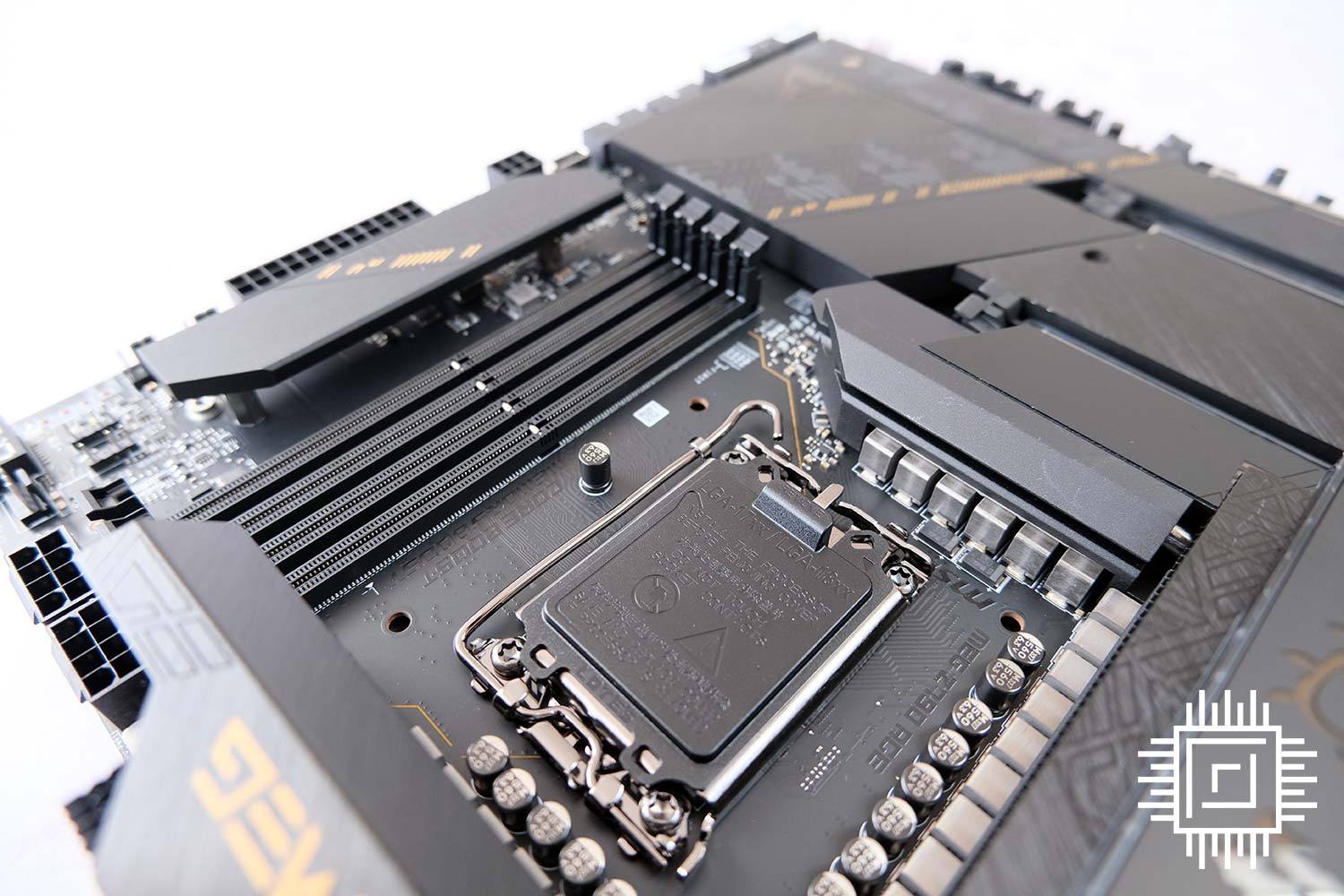 ATX is helped by modern CPUs housing an ever-growing list of features right into their design. Leading chips from AMD and Intel, for example, integrate graphics, high-speed USB, and loads of PCIe lanes for graphics and storage. This means motherboards don't necessarily need to devote PCB space for add-in controllers. Furthermore, today's lack of multi-GPU support from AMD and Nvidia graphics translates to fewer expansion slots required. ATX worked well in 1995… it continues to work well in 2023.
Going smaller, Intel launched the Micro-ATX form factor in 1996. Measuring 244mm tall and an ATX-matching 244mm wide, the majority of boards get rid of many expansion slots not needed for mainstream PCs. A second or third PCIe x16 almost always gets the chop, as do some M.2 slots, as well as premium cooling.
Last but certainly not least, Mini-ITX was launched by Via in 2001. Measuring 170mm x 170mm – so 3.6x smaller than ATX – most users who opt for one tend to run integrated graphics from the CPU rather than invest in a discrete card. Mini-ITX is enjoying somewhat of a renaissance since AMD / Intel have released numerous capable 65W CPUs, removing the onus on cooling in space-constrained environments. Helping in this regard are many beautiful Mini-ITX chassis and larger availability of appropriate SFX(L) PSUs.
You can't go wrong with an ATX board, but if budget is tighter and you don't need as many features, consider Micro-ATX or Mini-ITX.
Power delivery
Desktop CPUs typically have power budgets between 35W right the way up to 253W. Generally speaking, the higher the power consumption, the better the performance, and the larger the stress on the motherboard's electrical capability. These observations are magnified if overclocking, which can run all the way up to 400W-plus on the latest Intel Core i9 processors.
Looking back at our form factor discussion, enthusiast-class motherboards, typically presented in E-ATX or ATX form factors, have the best electrical capability, followed by Micro-ATX and Mini-ITX. An indirect but useful method of discerning how much attention a motherboard maker has paid to this all-important facet is to look at the number and quality of power stages, along with how well they're cooled.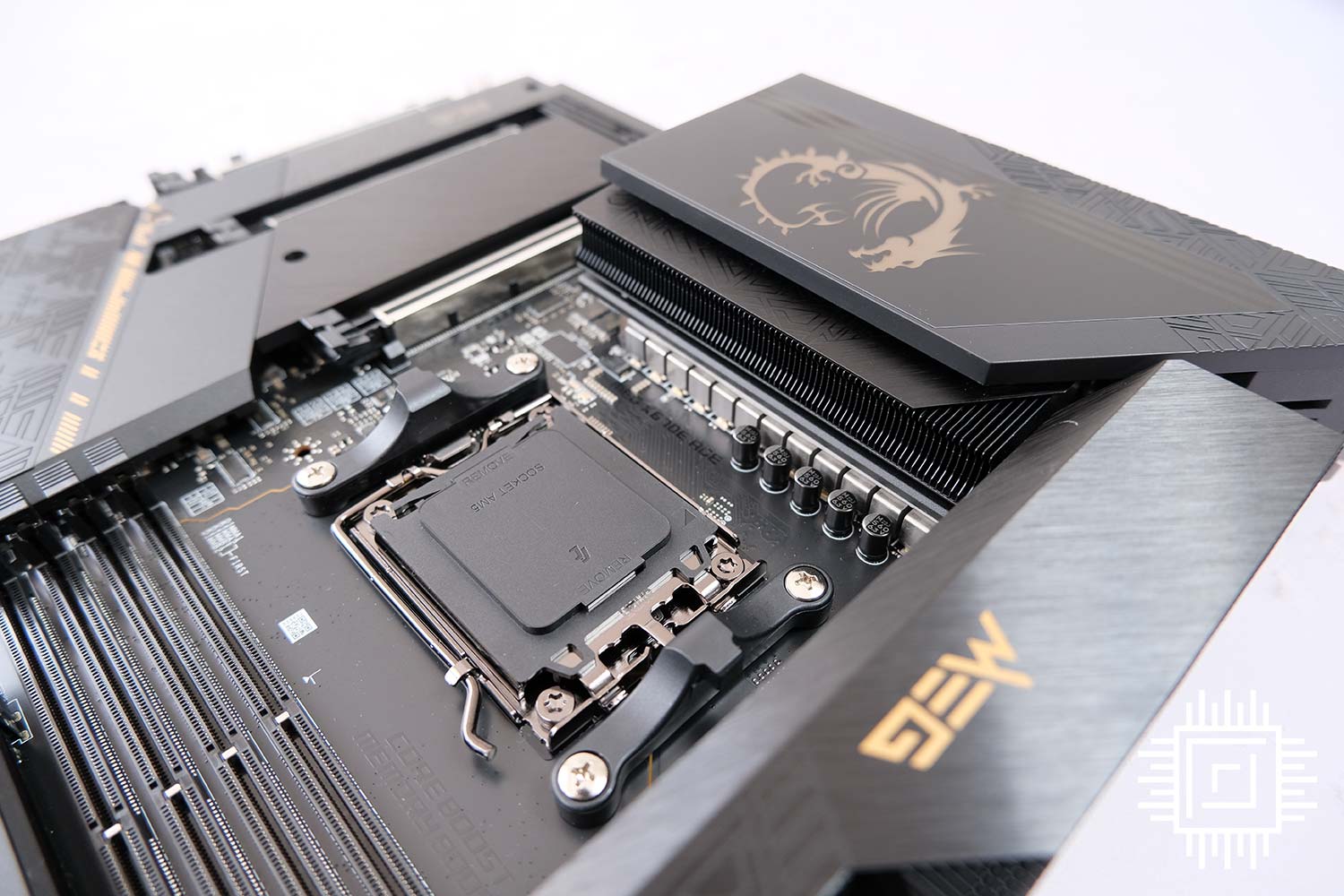 The AMD Ryzen 7000 Series-supporting MSI MEG X670E Ace, for example, carries 22 phases for the CPU, two for memory, and one for the central SoC. All are rated to 90A. Simple maths informs the board can push almost 2,000W through the CPU when running at full power. Needless to say, even LN2-cooled mainstream processors tend to chew through less than 500W – consumption actually goes down in line with temperature, even though frequency escalates – so there's heaps of untapped power. In other words, when the CPU is at the absolute limit, this motherboard is barely getting going.
Appreciating Intel 13th Gen Core models can consume more power, MSI equips stablemate Z790 Ace with a 24+2+1-phase setup, armed with 105A per stage. If 2,000W raises eyebrows on X670E, 2,520W moves the game on substantially.
Socket choices
AMD and Intel use different physical sockets for their CPUs, and this has always been the case since time immemorial. Prospective buyers looking to upgrade have the choice between Socket AM5 for AMD (Ryzen 7000 Series) and Socket LGA1700 for Intel (12th and 13th Gen Core). It's worth knowing AMD is committed to Socket AM5 until at least 2026, though Intel remains on LGA1700 for 14th Gen Core Raptor Lake Refresh but moves to a new socket for proper next-generation Core, codenamed Meteor Lake, later in 2023. As different sockets are fundamentally incompatible with each other, this fact has important ramifications on purchase.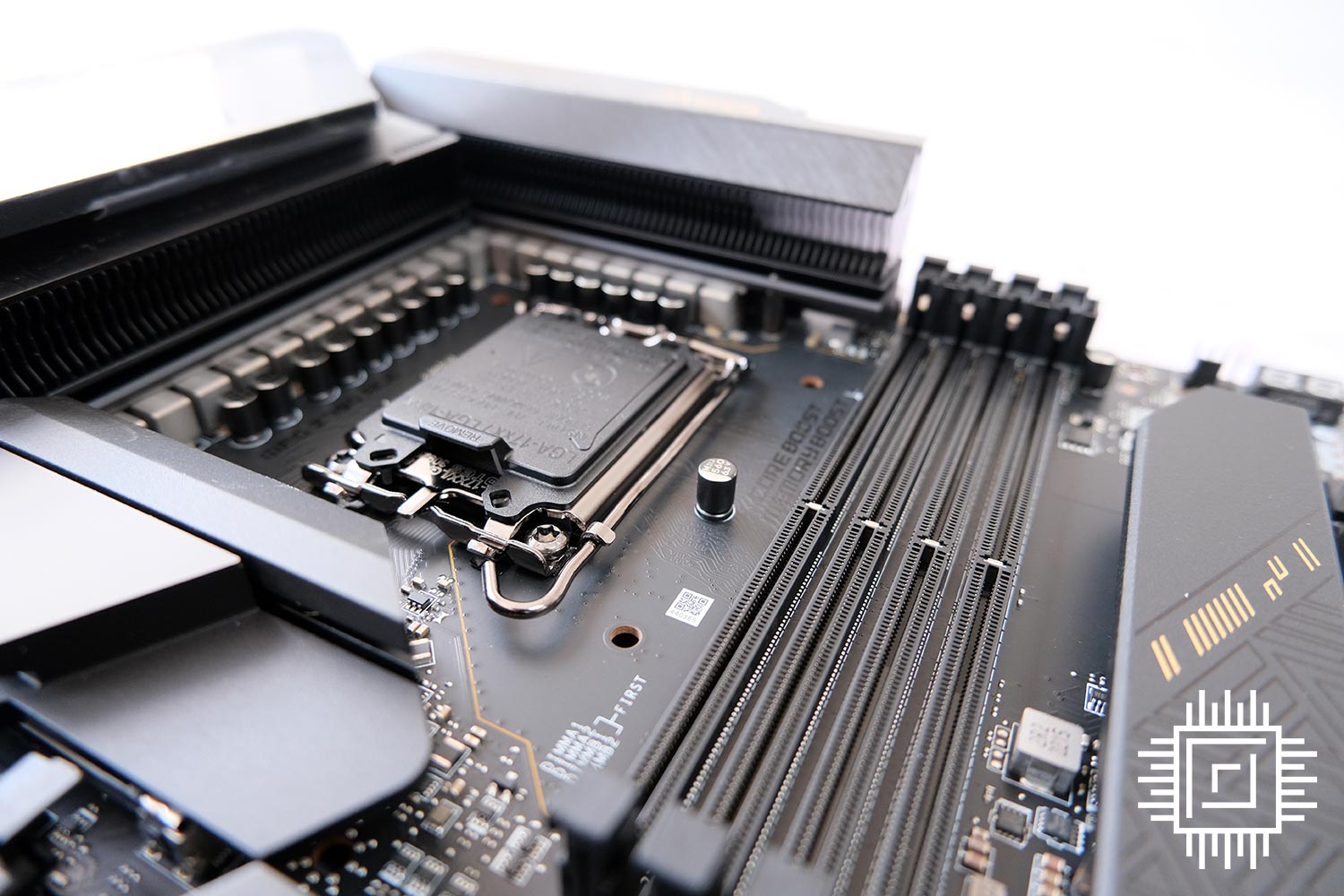 Not only that, opt for AMD's AM5, launched in November 2021, and your only choice for memory is DDR5, because Ryzen 7000 Series CPUs don't carry a hybrid DDR4 / DDR5 memory controller, unlike Intel's recent processors. A genuine problem a little over a year ago, the price of DDR5 was least double that of DDR4 for the same capacity, forcing platform costs higher for AMD adopters. Now, however, the two memory technologies are much closer in price, so we recommend going for DDR5 on any board under consideration.
As a motherboard provides the general backbone for the system, AM5 boards tend to have a better CPU-level feature set than Intel. Motherboard connectivity support is generally better, too. Let's tease out differences by comparing the leading enthusiast and mainstream chipsets from AMD and Intel in the table below.
| | | | | |
| --- | --- | --- | --- | --- |
| Feature | AMD X670E | Intel Z790 | AMD B650 | Intel B760 |
| Class | Enthusiast | Enthusiast | Mainstream | Mainstream |
| Socket | AM5 | LGA1700 | AM5 | LGA1700 |
| Memory support | DDR5 | DDR4 / DDR5 | DDR5 | DDR4 / DDR5 |
| CPU support | Ryzen 7000 Series | Core 12th / 13th Gen | Ryzen 7000 Series | Core 12th / 13th Gen |
| Future CPU support | Yes | No | Yes | No |
| CPU lanes – PCIe 5.0 | 24 | 16 | 24 (can be PCIe 4.0) | 16 |
| CPU lanes – PCIe 4.0 | 0 | 4 | 0 | 4 |
| Chipset PCIe 4.0 lanes | 12 | 20 | 8 | 10 |
| Chipset PCIe 3.0 lanes | 8 | 8 | 4 | 4 |
| CPU USB 10Gbps | 4 | 0 | 4 | 0 |
| Chipset USB 10Gbps | 12 | 10 | 6 | 4 |
| Chipset USB 20Gbps | 2 | 4 | 1 | 2 |
| Chipset SATA | 8 | 8 | 4 | 4 |
| CPU OC support | Yes | Yes | Yes | No |
| Mem OC support | Yes | Yes | Yes | Yes |
| Entry price | £280 | £200 | £180 | £140 |
Boards like the MSI MEG X670 Ace naturally offer more CPU-side connectivity, which is a deliberate design choice from AMD. Either X670E or B650E can take full advantage of a Ryzen 7000 Series' 24 PCIe 5.0 lanes and baked-in four-port USB 10Gbps. Intel, on the other hand, puts greater emphasis on the motherboard to deliver a compelling feature set.
Features and expansion
Notwithstanding modern CPUs are more feature-integrated than ever before, motherboard makers add value and refinement by judiciously applying quality-of-life features to boards higher up in the ranges. Examples of these include, but are not limited to, enhanced RGB lighting, improved WiFi, Thunderbolt support, esoteric cooling, expanded M.2 coverage, faster Ethernet, higher-quality audio, and better USB.
The thoughtful motherboard maker introduces various features depending upon the segment the board is aimed at. A gaming-focussed offering, for example, is likely to house speedy Ethernet and WiFi alongside quality RGB lighting. A creator board, meanwhile, is best served with Thunderbolt and heightened M.2 support. Horses for courses.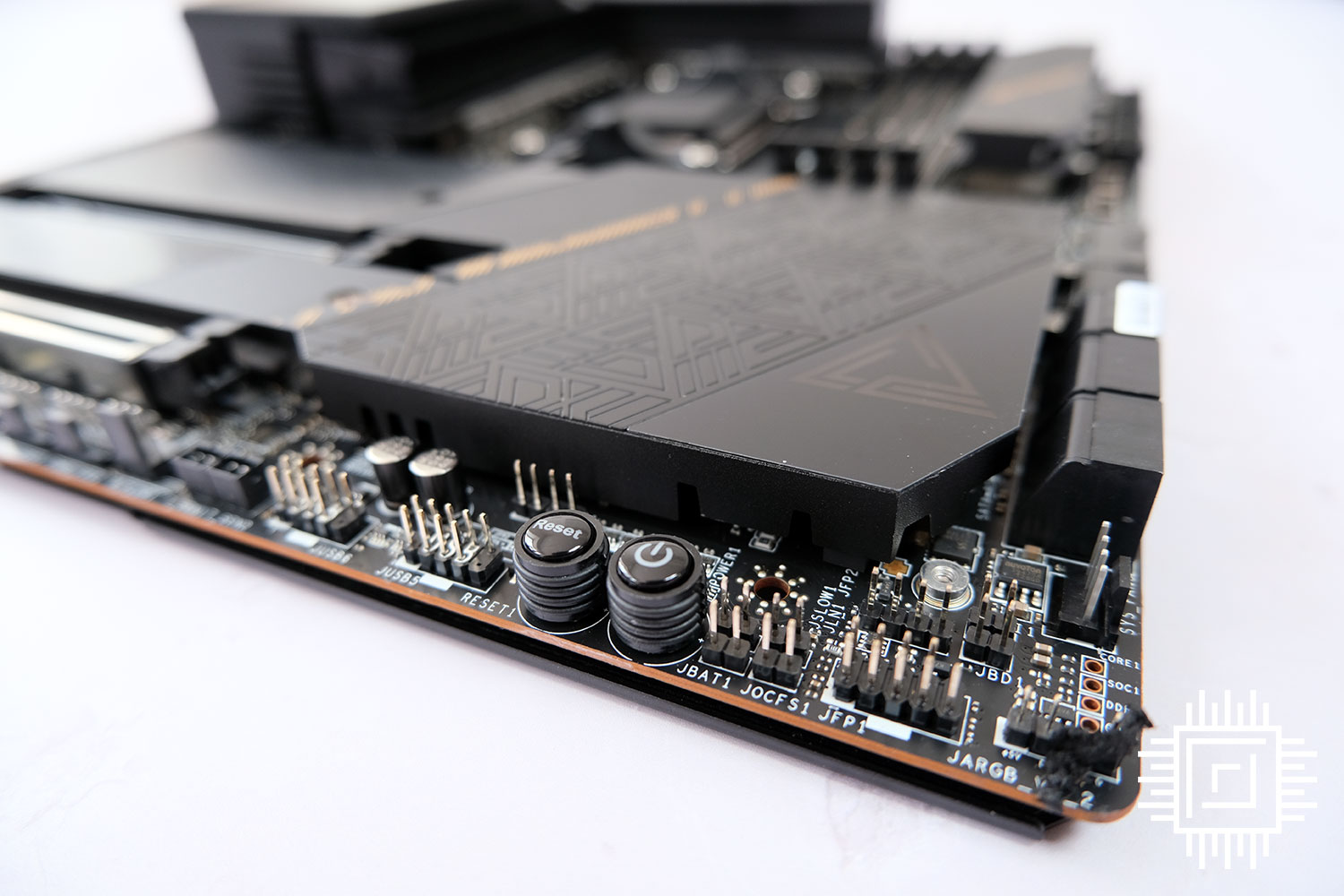 The exact combination of add-on features is firmly down to individual models, but to better understand quality differences in general, here's what you need to look out for.
| | | | |
| --- | --- | --- | --- |
| Feature | Mainstream | Premium | Ultimate |
| RGB | Limited | Multi-zone | OLED + multi-zone |
| WiFi | None | WiFi 6e | WiFi 6e |
| Ethernet | 1G | 2.5G | 10G |
| Memory speed | 5,333+ | 7,000+ | 7,800+ |
| Thunderbolt 4 | None | None | 40Gbps |
| PCIe x16 slots | 2 | 2 | 3 |
| M.2 slots | 3 | 4 | 5 |
| Full PCIe 5 support | No | Yes | Yes |
| USB support | Mainly chipset | Chipset + 10Gbps | Chipset + 20Gbps |
| Audio | ALC 1220 | ALC 4080 | ALC 4082 |
| Voltage measuring | No | No | Yes |
| Form factor | ATX | ATX | eATX |
| Power delivery | Good | Better | Best |
| Cooling | Good | Better | Best |
| Price | ££ | £££ | ££££ |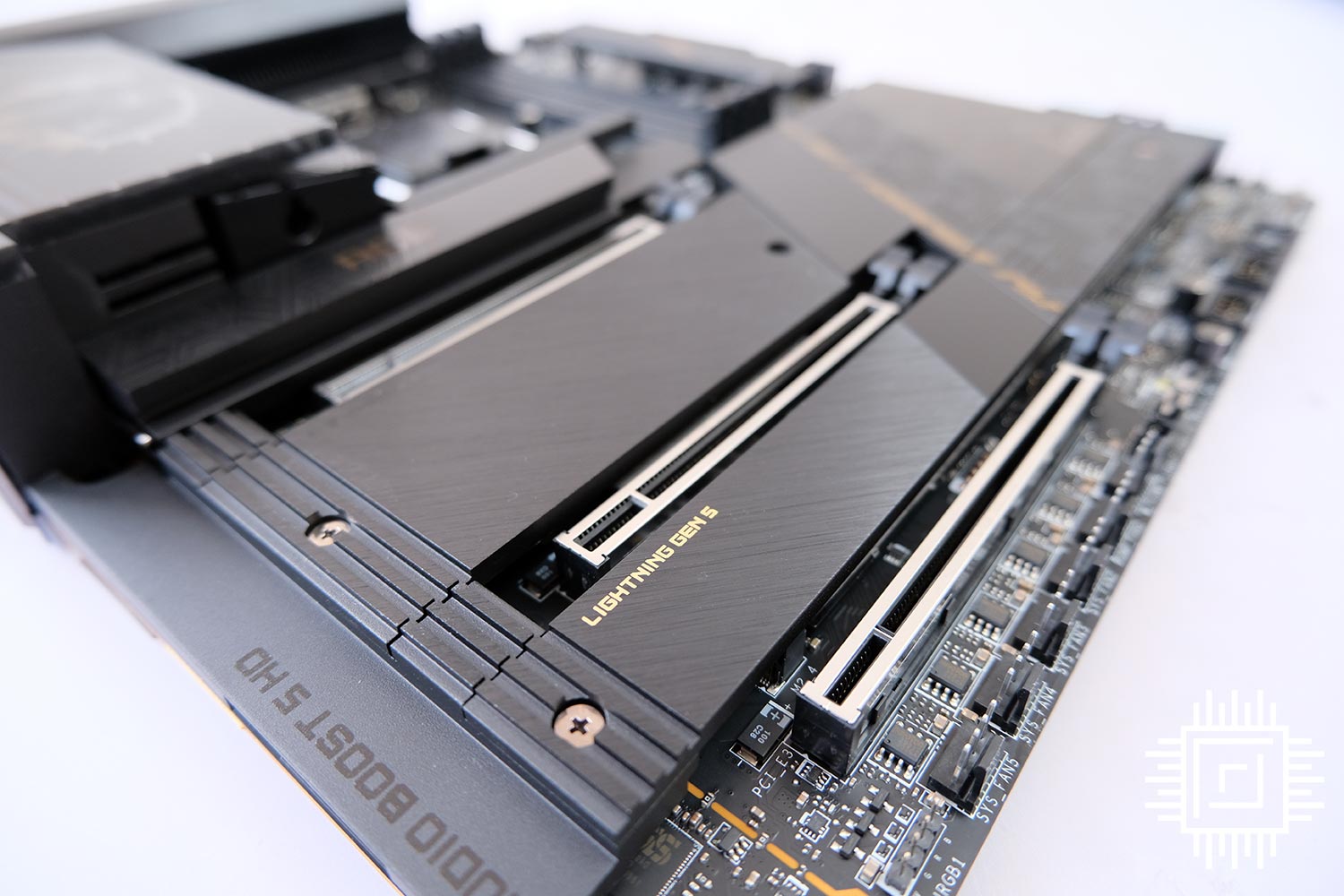 Most users will be satisfied with mainstream motherboards that house a few extra features above and beyond those provided by the respective chipset. For MSI and looking towards the Intel Z790 chipset, the MAG Z790 Tomahawk is a good bet. Moving on up, premium boards add better cooling, nicer RGB, faster Ethernet, and so on. The MPG Z790 Carbon WiFi exemplifies this line of thinking. Last but certainly not least, ultimate boards leave no stone unturned in the quest for feature hegemony. Be prepared to pay handsomely for the privilege, as this is a realm occupied by the MEG Z790 Ace and Godlike.
Though not following the exact methodology of discerning motherboard quality as illustrated above, MSI groups families according to the overall feature set. It shouldn't have escaped your attention that, in terms of escalating features, MSI has the MAG, MPG and MEG segments, together with Content Creation and Pro series for professional users.
Continuing to use Intel's Z790 as the example, it makes sense to pair CPU families to motherboards. Go for a mainstream offering if using a Core i3 / i5, premium makes sense for Core i5 / i7, and Core i9 ought to be reserved for ultimate boards.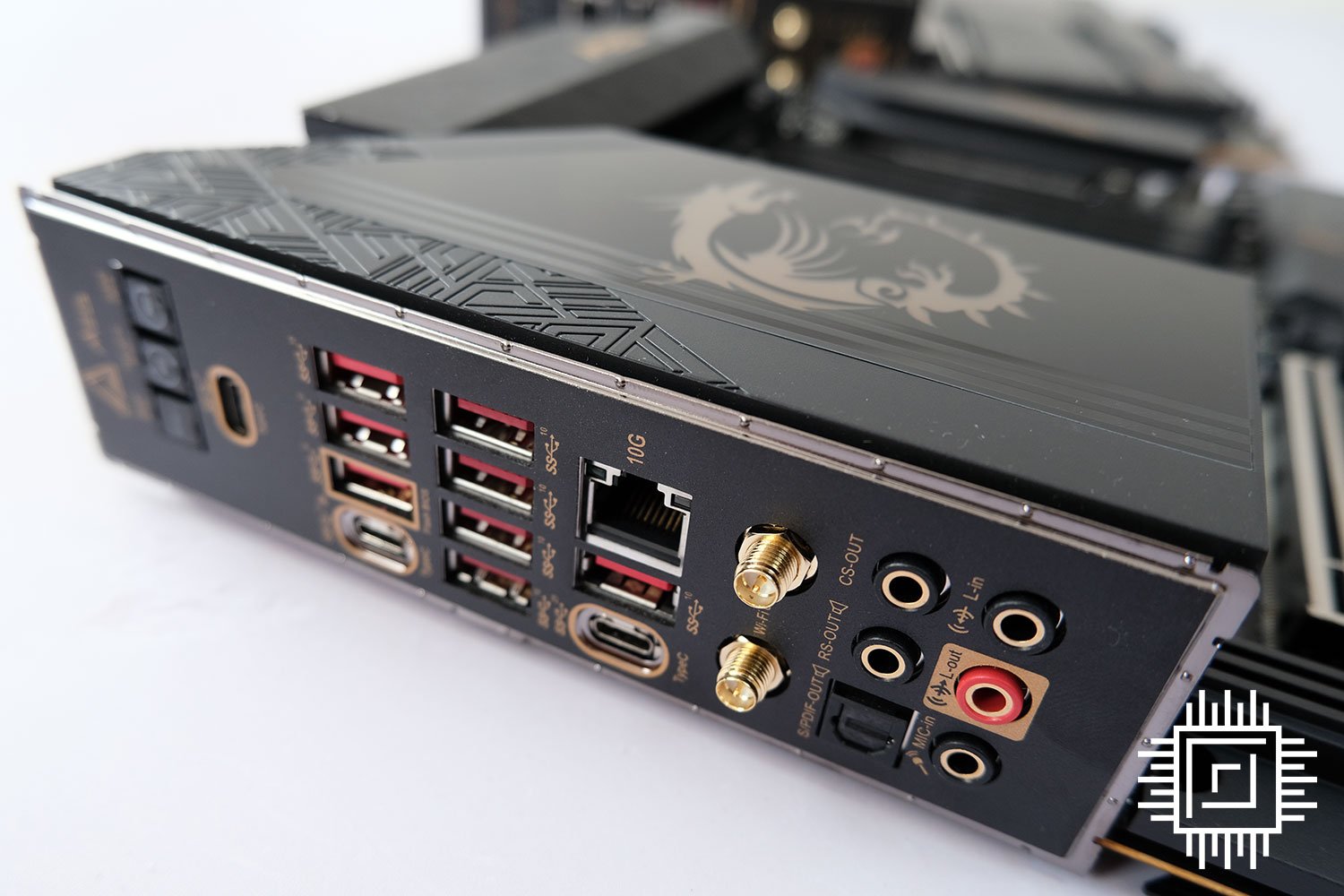 On the feature front, it is worth mentioning a nascent trend where a few motherboards locate major power connectors and fan headers on the back. Fledgling in nature, the thought process is one of hiding unsightly wires for an ultra-clean, minimalist build. Elegant in appearance, such a move requires a custom chassis endowed with the necessary cutouts. Watch this space.
Performance
Let's not beat around the bush. PC enthusiasts contemplate new, shiny hardware because it will perform better than what they have right now. Another good question to answer is how much performance is availed when running with best-of-breed components right now. Using the MSI MEG Z790 Ace / Intel Core i9-13900KS on one side and MSI MEG X670E Ace / Ryzen 9 7950X on the other, augmented by a GeForce RTX 4090 graphics card, here's what you can expect in benchmarks that you can easily reproduce yourself.
| | | |
| --- | --- | --- |
| | MSI Z790 Ace / Core i9-13900KS | MSI X670E Ace / Ryzen 9 7950X |
| Cinebench R23 multi-core | 40,112 points | 36,287 points |
| 3DMark Time Spy | 32,540 marks | 29,405 marks |
| Final Fantasy XIV: Endwalker FHD | 315fps | 309fps |
Pairing these premium motherboards with the best available consumer CPUs from Intel and AMD leaves no doubt that performance verges on the ludicrous. Reason enough for an upgrade.
Summary
There's plenty to consider when thinking about a new motherboard. A prudent decision takes multiple facets into account – form factor, chipset, longevity, features, expansion opportunities and price – so it's definitely worth understanding the basics before shelling out hard-earned cash.
Good news is that both Intel and AMD have upped their CPU games in recent years. No one solution is manifestly better than the other, and there's enough chipset-level feature integration present to build a high-quality PC without breaking the bank.
AMD's latest motherboards typically cost more than Intel models from the same ranges, though this initial outlay is compensated by better socket longevity, stretching all the way into 2026 and naturally accommodating next-generation processors bound to offer more performance through a simple drop-in upgrade.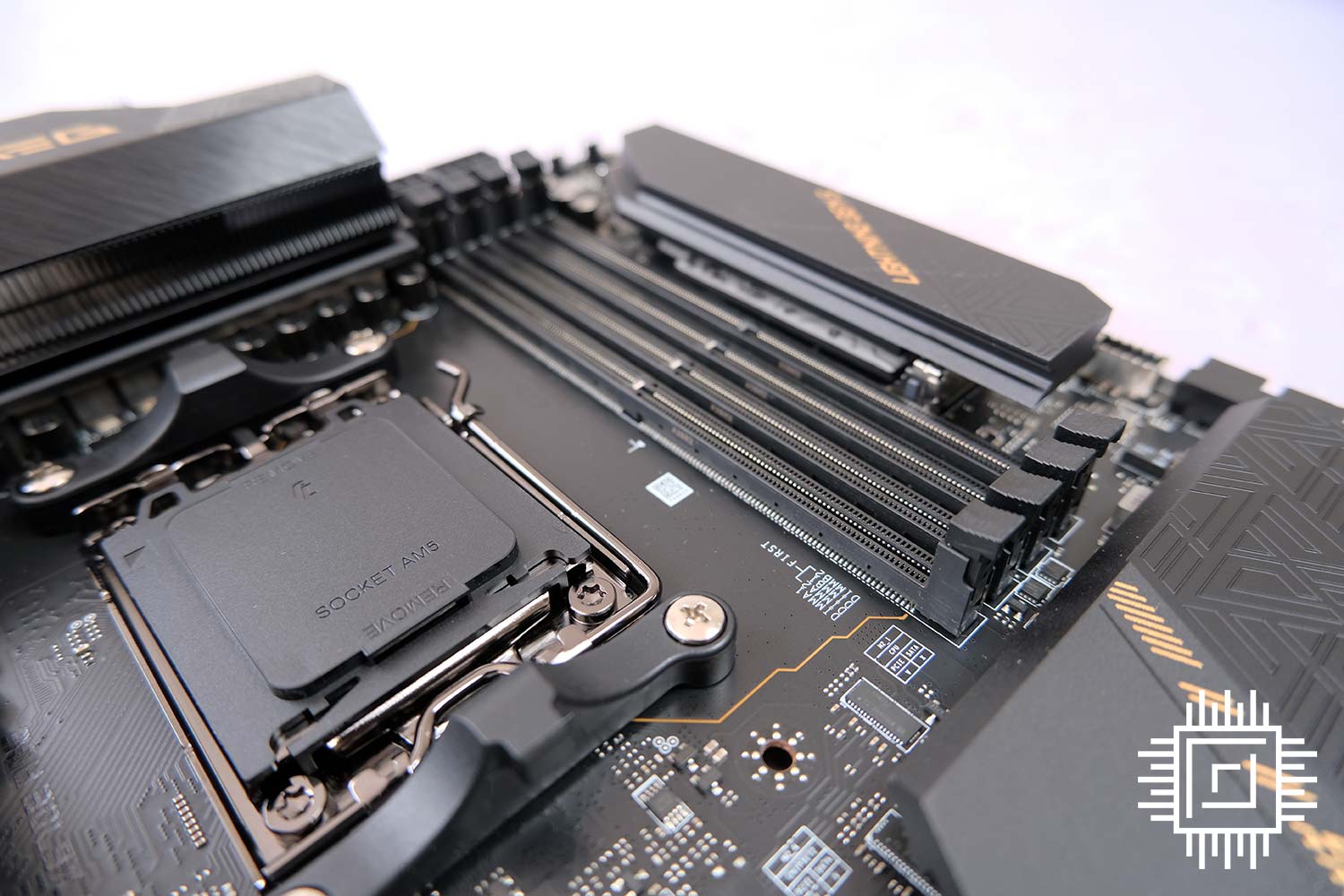 Nevertheless, depending upon how long you plan to keep a system and the budget available, there's a lot of sense for investing more in a motherboard than in other components, which are more easily replaced. You wouldn't build a house on poor foundations, so don't fall into the trap of specifying a PC using a cut-priced motherboard that's missing features you may need further down the line. Buy cheap, buy twice.
Whichever board you decide to purchase, forewarned is forearmed.