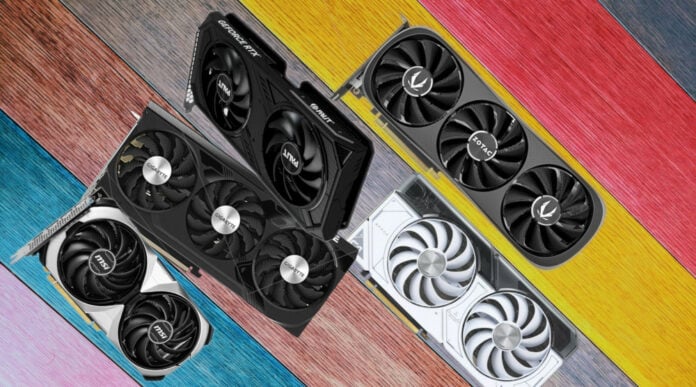 Nvidia's board partners have started announcing their custom-cooled GeForce RTX 4070 graphics cards in tandem with the release of third-party reviews – of which you can find ours here – featuring dual- or even triple-fan coolers, all while trying to maintain Nvidia's official MSRP price.
So, in no particular order, here are five models that Nvidia reckons will sell at MSRP starting today at 2pm UK time.
MSI GeForce RTX 4070 Ventus 2X
The Ventus 2X is the first on this list taking only two slots using two Torx Fan 4.0. Two variants will be available, an OC one clocked at 2,505MHz and a non-OC clocked at Nvidia's reference 2,475MHz.
Both models measure 242mm x 125mm x 43mm, tipping the scale at 651g, so support brackets are not necessary. Power is fed via an 8-pin connector, with video output coming by way of three DisplayPort 1.4a plus one HDMI 2.1a.
MSI opts for three heatpipes, but this time not direct-touch ones. However, while the flow-through portion of the card has a nice style, we would prefer a fully opened section to further improve cooling.
Design-wise, the dragon team didn't reinvent the wheel, instead taking its tried-and-tested dual-fan cooler, adding some accents here and there, and reducing additional features in the name of cost.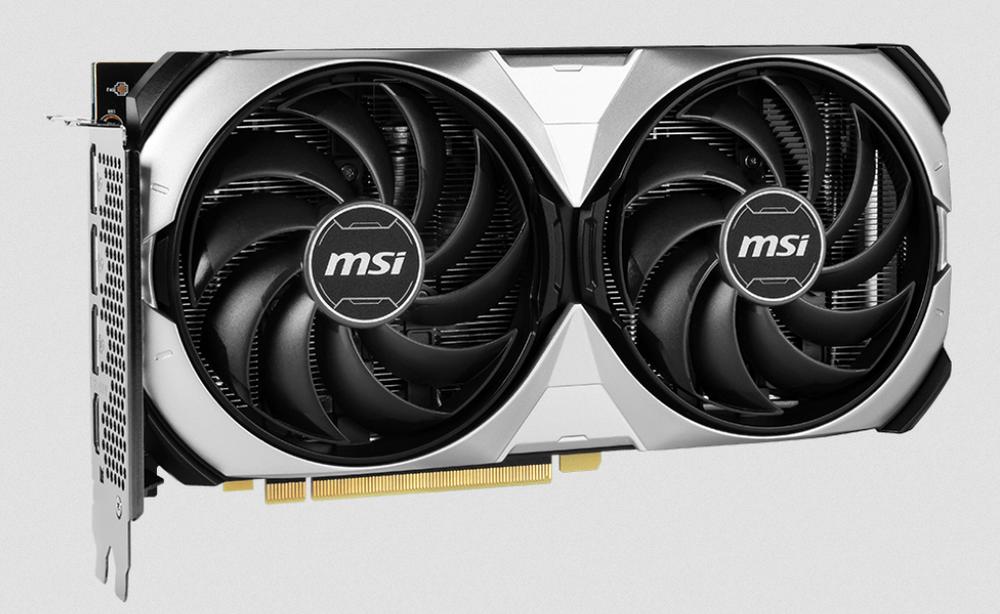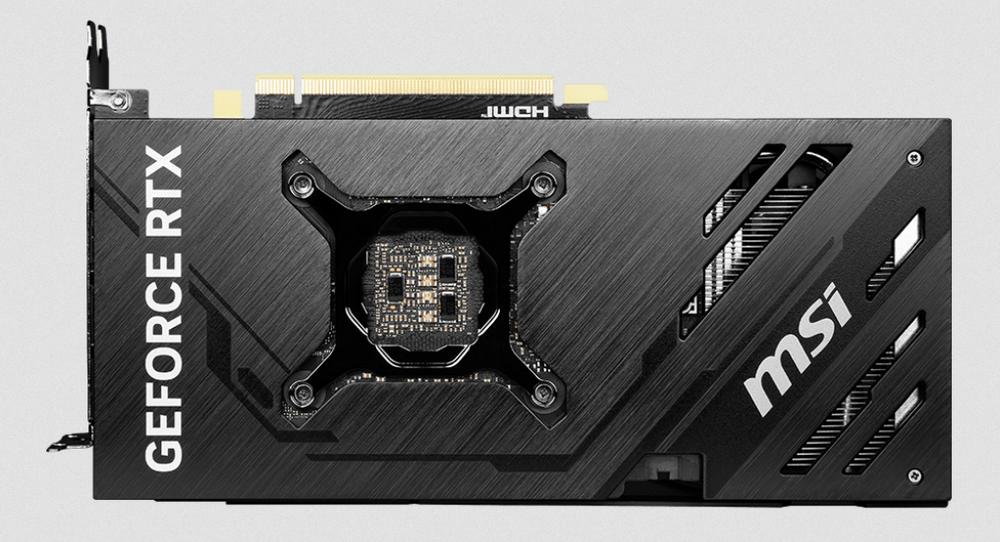 Palit GeForce RTX 4070 Dual
The Dual from Palit is, you guessed it, a dual-fan, dual-slot card measuring 269.1mm x 127.5mm x 40.1mm. This one is nice and thin, which should make it very appealing on PCs housing multiple PCIe add-on cards.
Two models are on offer, a non-OC clocked at 2,475MHz and an OC reaching the highest frequency of the roundup at 2,550MHz. Both have a rudimentary all-black design (not in a bad way) with a small RGB light on the edge of the card. The backplate opening is also quite large to help with cooling.
Power is delivered through a single 8-pin connector for a total consumption of 200W – yes, even on the OC model. Video outputs, meanwhile, are carried by the same DP/HDMI combo.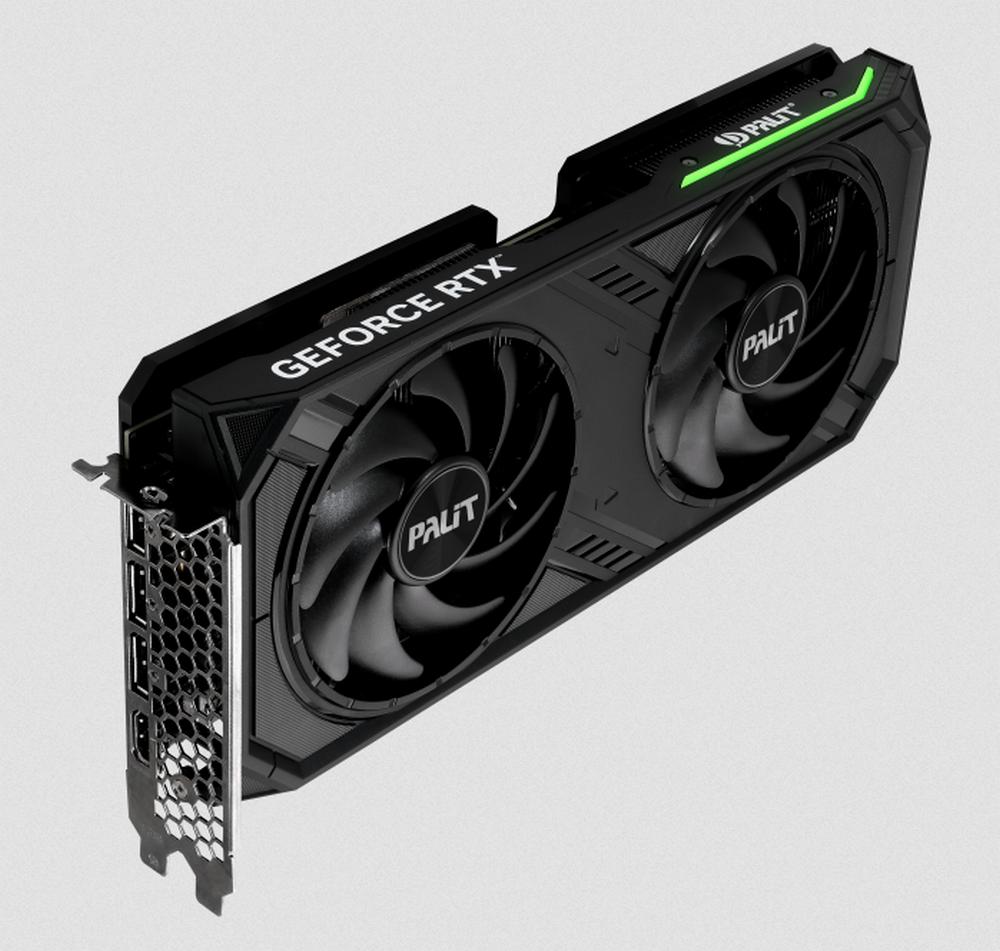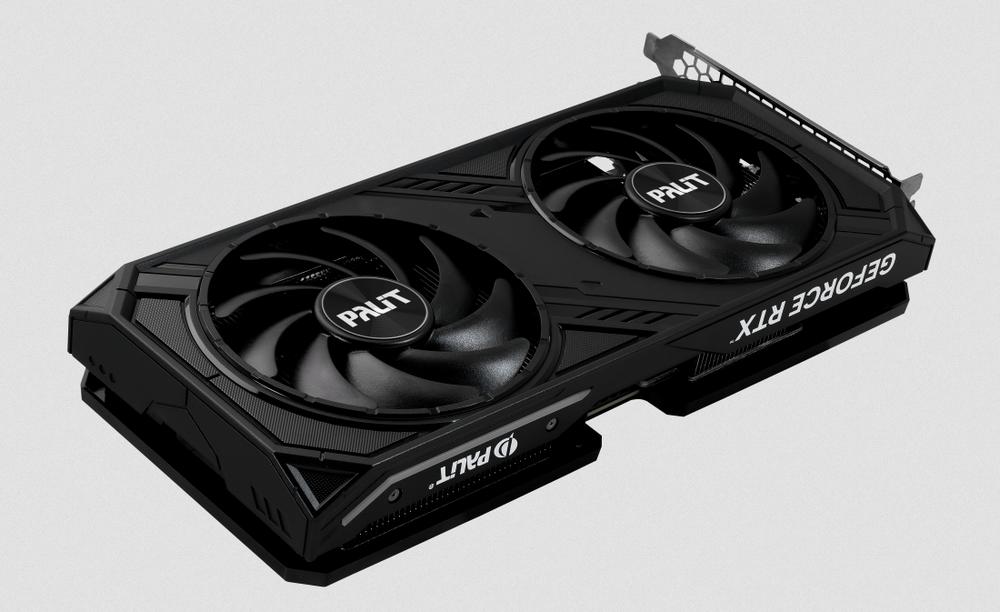 Zotac GeForce RTX 4070 Trinity
The Trinity will have only one variant (at least for now) clocked at 2,475MHz boost and featuring Zotac's signature triple-fan cooler which takes up around 2.5 slots. Just look at those fine curves. But in all seriousness, this is the longest of the bunch, reaching 306.8mm x 119.4mm x 58.5mm, meaning we start to lose compact chassis support, though hopefully for much better cooling.
Note that this is the only card out of this list to go for a 12VHPWR instead of a regular 8-pin, though do not fear, people, as Zotac has bundled a 12VHPWR to 2×8-pin adapter with the card. Maybe a simpler 12VHPWR to 1×8-pin adapter would have been preferable to keep cable clutter to a minimum, since the power consumption is still at 200W.
Finally, Zotac uses a five-heatpipe cooler coupled to a moderately-sized backplate opening with an RGB-lit logo near the video outputs. Talking of which, nothing special here, as we have three DP plus one HDMI.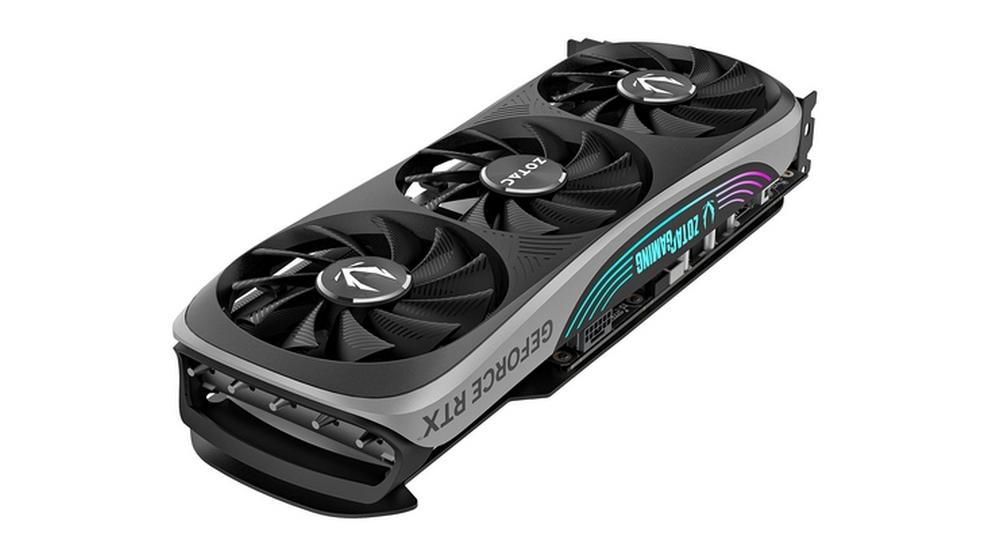 Gigabyte GeForce RTX 4070 WindForce OC
The WindForce OC, on the other hand, plays with a triple-fan 2.5-slot format even though 261mm (L) x 126mm (W) x 50mm (H) dimensions aren't that far from Asus's Dual detailed below. Gigabyte doubles up on the smaller PCB advantage by offering a flow-through design alongside a direct-touch heatpipe system.
Gigabyte clocks its card at 2,490MHz, putting it between Asus OC and non-OC cards – though such small frequency bumps aren't that meaningful anyway. Other than this, the Windforce OC also includes three DisplayPort 1.4 plus one HDMI 2.1a and takes power via a single 8-pin PCIe connector.
The card is very similar to other WindForce models with a black frame and backplate, a counter-rotating central fan, plus a wide-open side for hot air exhaust.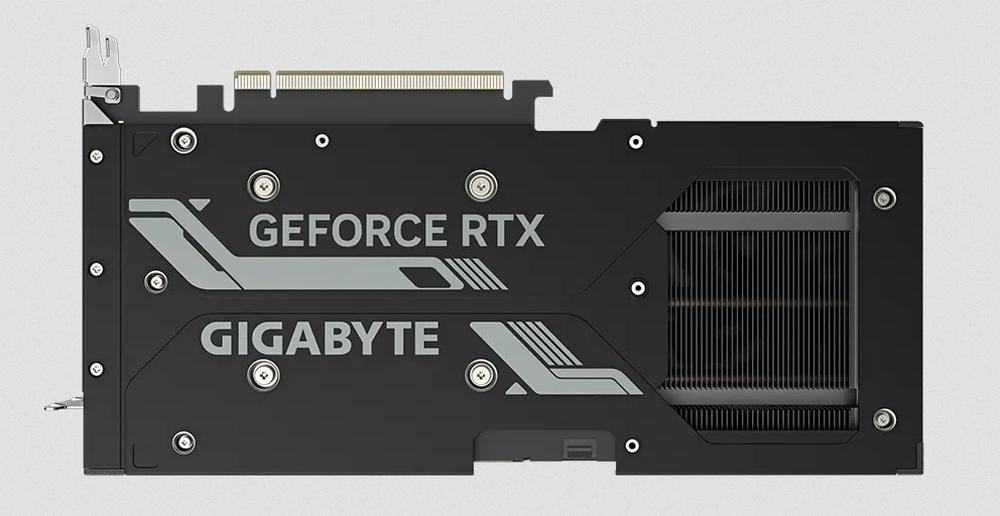 Asus GeForce RTX 4070 Dual
The Dual series will be available in four flavours, OC and non-OC, in black/transparent or white/transparent. All four use an 8-pin power connector, meaning they won't go beyond 225W. This is not an issue since these cards should be close to the RTX 4070 frequency ceiling, with OC bringing very little uplift.
Out of the box, the non-OC models are clocked at 2,475MHz boost and include three DisplayPort 1.4a plus a single HDMI 2.1, whereas the OC gains a bit of frequency by hitting 2,520MHz boost, keeping the same outputs.
Each card measures 267.01mm x 133.94mm x 51.13mm and opts for a dual-fan 2.5-slot design. What pops to view right away is the two-tone shroud featuring a transparent upper segment that provides a nice view over the heatsink and components – fans of transparent peripherals will surely like these.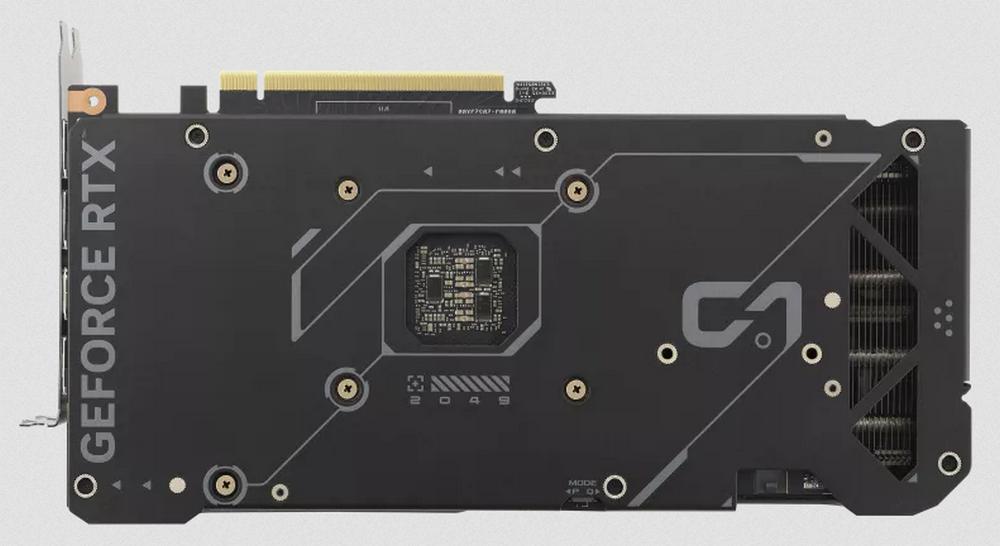 Totally subjective, but if I had to rate the design of each brand, I would put Zotac's first, closely followed by Asus, then MSI, Gigabyte, and Palit.
As you can see, many have opted for a down-to-earth cooling system that is more adequate for a 200W card, which should allow them to hit the official MSRP. Fingers crossed!