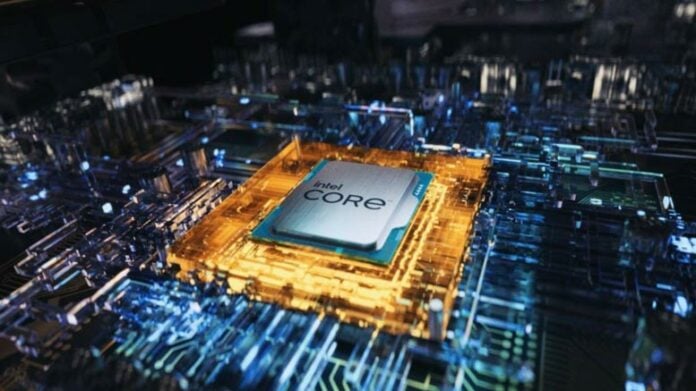 We have seen quite a number of Intel Alder Lake-S leaks as we close in on the chipmaker's January 4 CES 2022 presentation. Yesterday, we reported on the Best Buy retail pricing leaks for a whole host of 12th Gen Intel Core processors that are yet to be officially announced.
A day earlier, we saw that a Peru-based tech site had already secured an out-of-NDA Intel Core i5-12400F retail boxed sample from a local store. The Peruvians promise a thorough review soon, but at the time of writing, we are still waiting. While we wait, however, a nice fresh taster of Intel Core i5-12400F performance has been shared by Twitter-based tech detective Tum Apisak.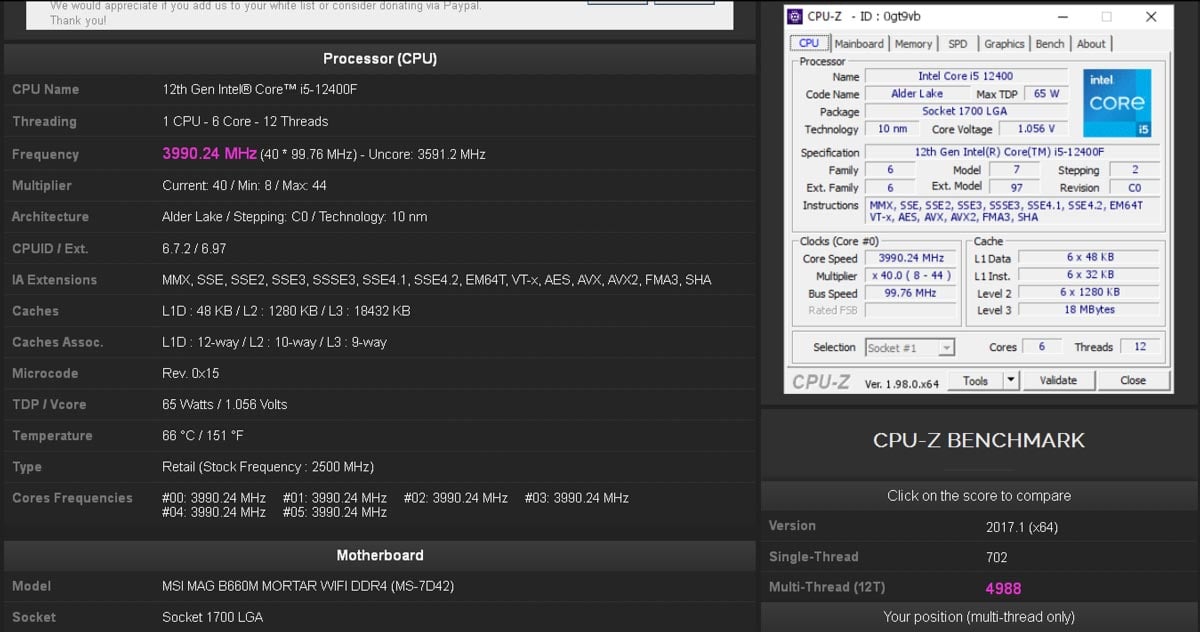 Apisak has shared some screenshots clearly showing Intel Core i5-12400F tech specs, as reported by CPU-Z's built-in benchmarking results from the app, and an online benchmark verification and comparison page.
The Intel Core i5-12400F is an Alder Lake CPU with a 6C/12T configuration. It lacks E-cores, relying solely on the Hyperthreading-enabled P-cores. The CPU-Z screenshot shows that the new 10nm processor ran at a peak frequency of 3.99GHz and has a 65W TDP.
Noting the above core configuration, the Intel Core i5-12400F is a natural choice for an AMD Ryzen 5600X alternative if you are looking for a budget-conscious mid-range gaming build. The rivals both come with 6C/12T, considered a must for confidently tackling modern games for the next couple of years, and the Intel chip is the cheapest new Core i5, getting you to this level. Best Buy's pricing leak indicates that the Core i5-12400F we retail with a boxed cooler for just $179.99 plus local sales tax. AMD's 6C/12T rival is much more expensive at $299.00, from the same retailer.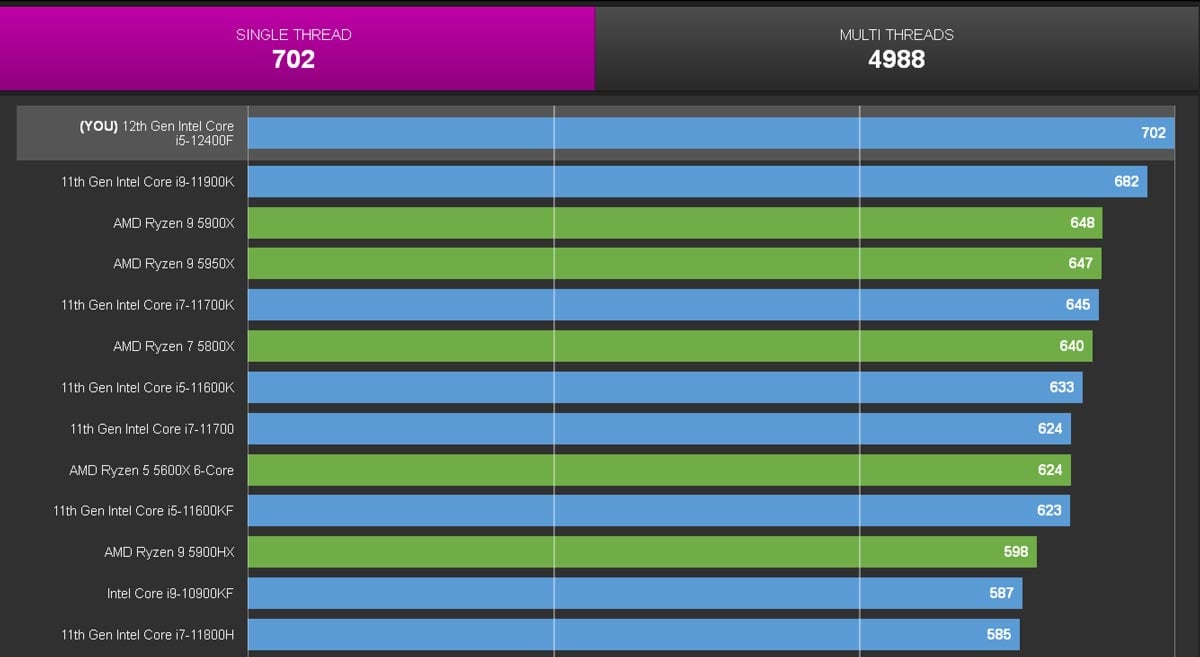 In CPU-Z's single-thread tests, the new Intel Core i5-12400F scored 702, and it achieved 4,988 in multi-thread tests. Apisak shared the 1T comparison table which showed the new Intel challenger at the top of the 1T table, a little better than the last-gen leader, the Core- i9-11900K, but noticeably faster than a host of AMD Ryzen 5000 processors and lesser last-gen Intel parts.
The new Intel Core i5-12400F's nT tests aren't to be looked over, either. As NotebookCheck points out, its 4,988 score is very close to that of the AMD Ryzen 7 5800X (8C/16T), which garners a score of 4,994. AMD's Ryzen 5 5600X, meanwhile, isn't too far behind at 4,811.
Considering all the above, Intel's middling, modest ADL i5 sans-iGPU chip may be quite popular, and we hope there will be ample supplies to give much-needed cheer to PC DIYers in the new year. Of course, it would be wise to check for third-party reviews of the Intel Core i5-12400/F when/if they become available, so keep your eyes peeled for those – but the first one published might require a Peruvian (Spanish) translator…
While you are waiting, why not check over our previous Intel Alder Lake-S CPU and Intel 600-series chipset motherboard reviews?