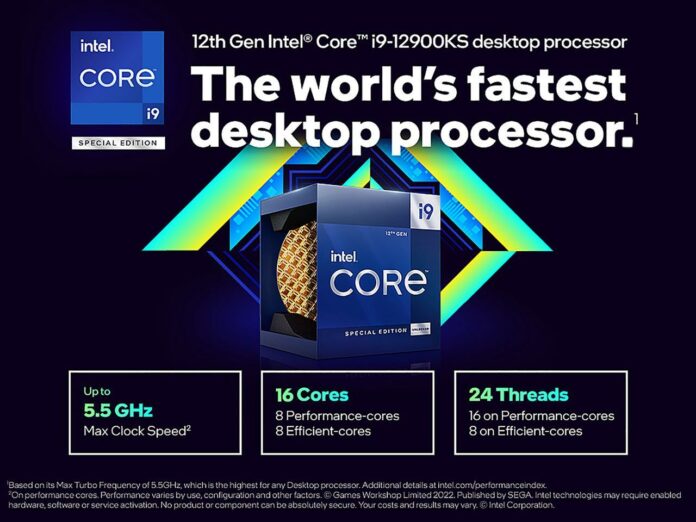 Details surrounding the fabled Core i9-12900KS have been trickling out since the turn of the year. Said chip is now finally making its way to retail and any uncertainty regarding pricing has been put to bed by popular US retailer Newegg, who lists the limited edition chip at $799.
Intel is evidently in bullish mood, and perhaps has every right to be. The firm's Alder Lake architecture has provided a noteworthy alternative to rampant AMD Ryzen, and the top-binned Core i9-12900KS looks set to be the cherry on the 12th Gen cake.
Team Blue won't have everything its own way, mind, and the race is to claim the title of world's fastest gaming CPU is heating up. Intel and AMD are both vying for the crown, but each chip manufacturer is going about it differently.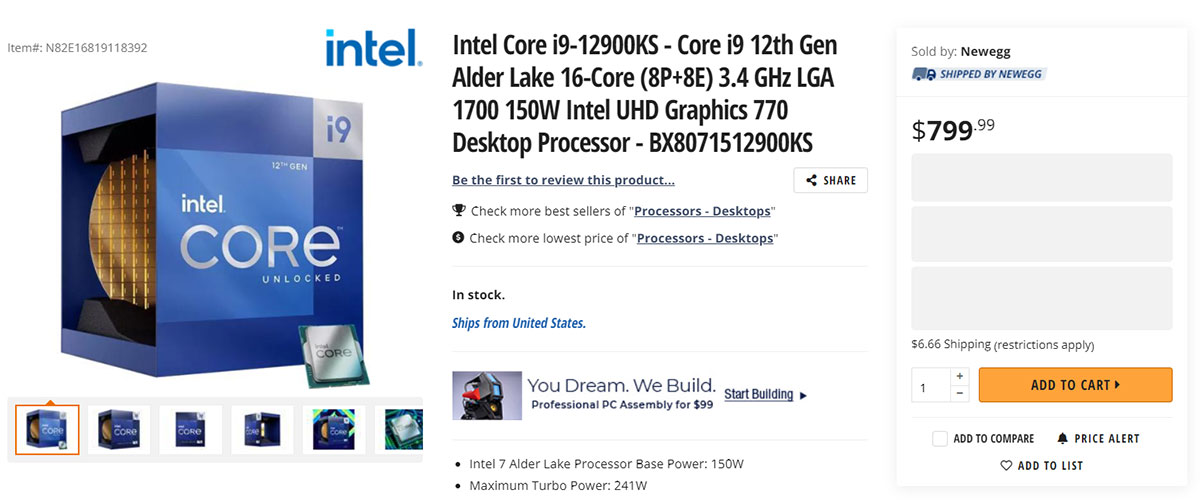 What makes the 16-core (8P, 8E) Intel Core i9-12900KS special is its ability hit a top speed of 5.5GHz, or 5.2GHz when all eight performance cores are under the cosh. That extra straight-line speed ought to help in gaming scenarios, and we suspect the Core i9 will race ahead of AMD's $799 Ryzen 9 5950X in most titles.
The cat among the pigeons is the Ryzen 7 5800X3D, which takes a different approach by housing triple the L3 cache as regular models. Increasing from 32MB to 96MB is said to be of genuine benefit to gaming workloads, and though the Ryzen's eight-core, 16-thread configuration won't be as potent in heavily multi-threaded tasks, 5800X3D has the benefit of a keen $449 price tag.
Interesting times ahead. Core i9-12900KS vs. Ryzen 9 5950X is the ultimate battle at $799, but we can't wait to see how the Ryzen 7 5800X3D fits into the picture. Club386 will have all the benchmarks and further analysis coming soon.