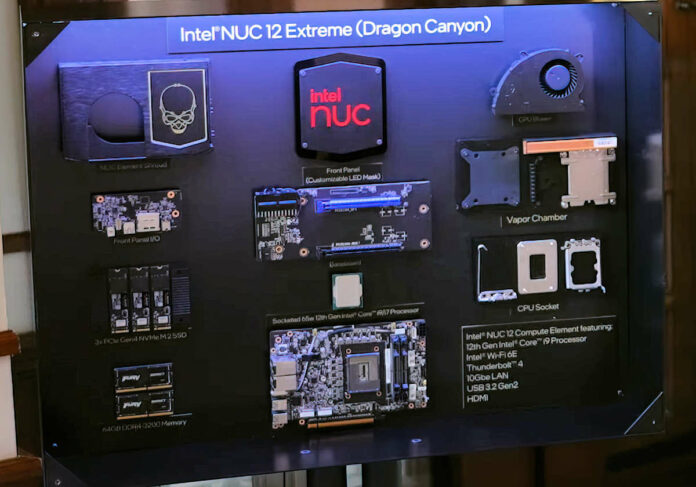 Twitter user momomo_us snapped pictures of the upcoming NUC 12 Extreme pricing on SimplyNUC, starting at €1,181 for the Core i7 model and €1,401 for Core i9. That is 15.7 and 18.6 per cent, respectively, more than previous 11th Gen Beast Canyon NUCs.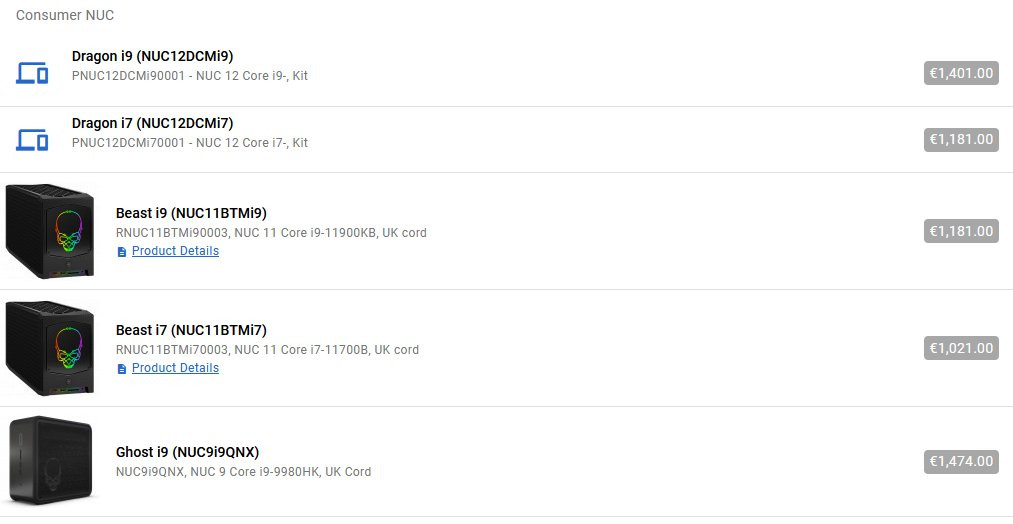 Intel is planning to sell them with either a Core i7-12700 or a Core i9-12900 (Alder Lake) CPU. Furthermore, there are no plans for (barebones) NUCs without processors, meaning you'll have to source a CPU.
Knowing that next-generation Raptor Lake is primed to use the same LGA1700 socket, it opens up the path for Beast Canyon to support them, too.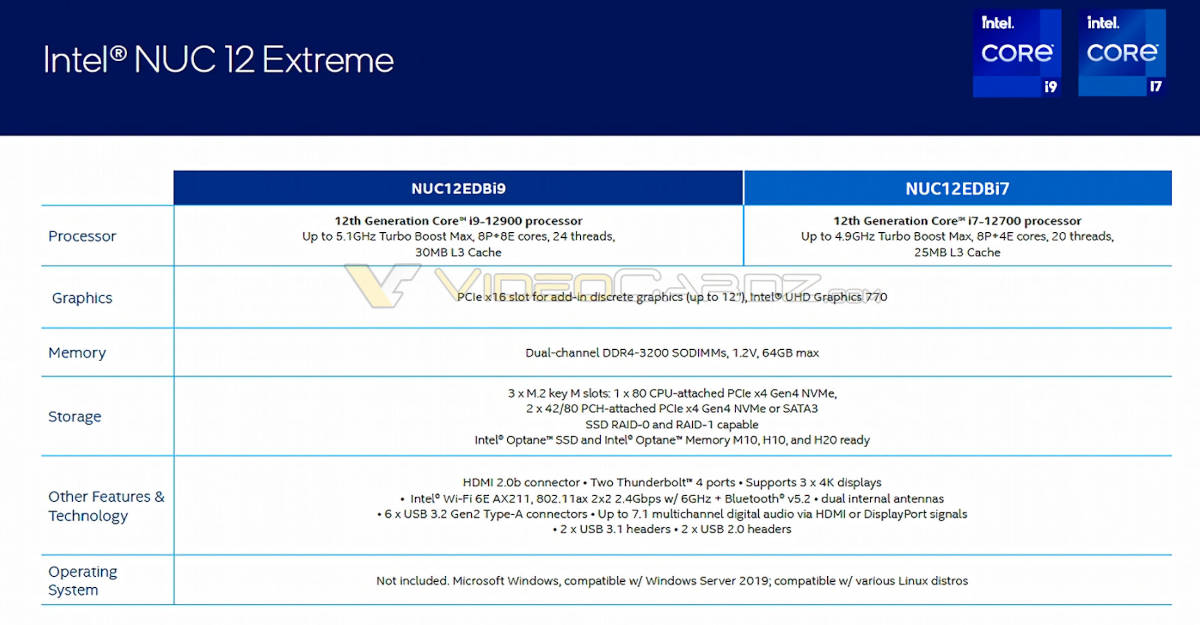 Back on track, the NUC12EDBi7 features a Core i7-12700 with 12-cores/20-threads clocked up to 4.9GHz, while the more powerful NUC12EDBi9 upgrades to a Core i9-12900 CPU with 16-cores/24-threads at a maximum boost of 5.1GHz.
Moreover, NUC 12 Extreme supports up to 64GB of DDR4-3200 (SO-DIMM) instead of DDR5, which are similar specs to the NUC 11 Extreme. Additionally, this device is sold without memory. In other words, you get a CPU plus motherboard, but you have to buy your own RAM and graphics card.
Currently, Intel's NUC 12 Extreme doesn't have an exact release date, although it's planned to launch by the end of this quarter.