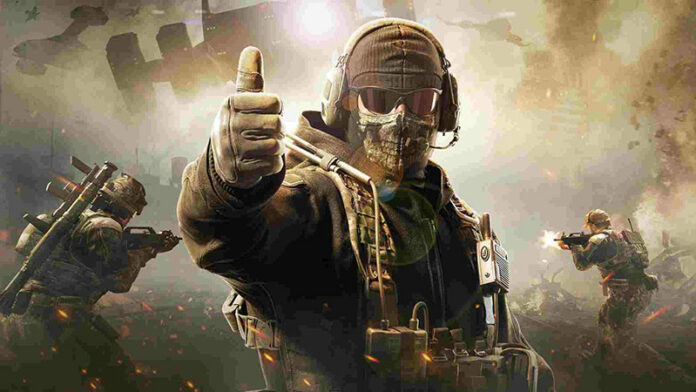 Microsoft's proposed acquisition of Activision Blizzard for a mammoth $68.7 billion sent shockwaves through the gaming world earlier this week.
The largest deal of its kind will see Microsoft's burgeoning portfolio of studios expand to include the likes of Blizzard, Demonware, Digital Legends, Infinity Ward, Raven Software, Sledgehammer Games and Treyarch, to name but a few.
Though the deal isn't expected to close until mid-2023, the industry-altering ramifications have been distilled by the masses to one important question; will Call of Duty become an Xbox exclusive?
Such is the importance of the franchise that spokespeople from both Sony and Microsoft have had their say. Speaking to The Wall Street Journal, Sony insists "we expect that Microsoft will abide by contractual agreements and continue to ensure Activision games are multiplatform."
A brief statement, and one that doesn't extend beyond the hope that existing agreements will remain in place. In recent years, Call of Duty games have utilised high-profile tie-ins with the PlayStation brand, covering marketing and exclusive in-game content. Such deals are likely to continue in the months ahead, but it is hard to imagine PlayStation-first content when Microsoft takes the reins.
What does Microsoft have to say? Not a great deal at this point in time, though Phil Spencer, CEO of Microsoft Gaming and future boss of multiple Call of Duty devs, has confirmed "good calls this week with leaders at Sony." In a Tweet, Spencer confirms Microsoft's 'intent' to honour existing agreements and "keep Call of Duty on PlayStation."
Had good calls this week with leaders at Sony. I confirmed our intent to honor all existing agreements upon acquisition of Activision Blizzard and our desire to keep Call of Duty on PlayStation. Sony is an important part of our industry, and we value our relationship.

— Phil Spencer (@XboxP3) January 20, 2022
Vague wording leaves the door open to myriad avenues, but it is quite clear that Microsoft holds all the cards. Despite mixed reviews to recent iterations, Call of Duty remains one of the world's most lucrative gaming franchises, and frequently resides atop sales charts around the globe.
To put the series' popularity in perspective, as of April 2021 over 400 million Call of Duty games had been sold worldwide since the very first Call of Duty launched back in October 2003. Those numbers don't include Call of Duty: Vanguard, which launched at the tail end of 2021 and rocketed to the top of the PlayStation 5's download charts for the US, Canada and Europe.
At this point it is impossible to predict the future of the franchise, as Microsoft's content-first strategy isn't always consistent. While some acquisitions have led to PC-and-Xbox exclusives, other high-profile Microsoft-owned titles such as Minecraft remain cross-platform.
Which direction Call of Duty takes remains to be seen, but one has to wonder, is there a future in which Xbox Game Pass becomes available on PlayStation? Never say never.