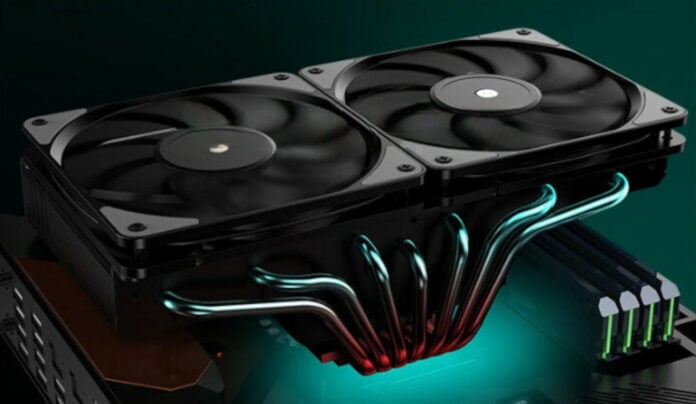 Jiushark, maker of the overkill M.2-Three SSD cooler, has launched its JF13K top flow CPU air cooler featuring two 120mm fans while keeping height under 92mm.
The JF13K measures 241mm (L) x 121mm (W) x 92mm (H) and boasts seven (probably 6mm) heat pipes that are connected to a flat base plate most likely made of nickel-plated copper. To retain its low 92mm height, the JF13K uses two 15mm-thick 120mm fans side-by-side. Each fan is capable of running from 800 to 1,800RPM, so noise levels should be reasonable if build quality is decent.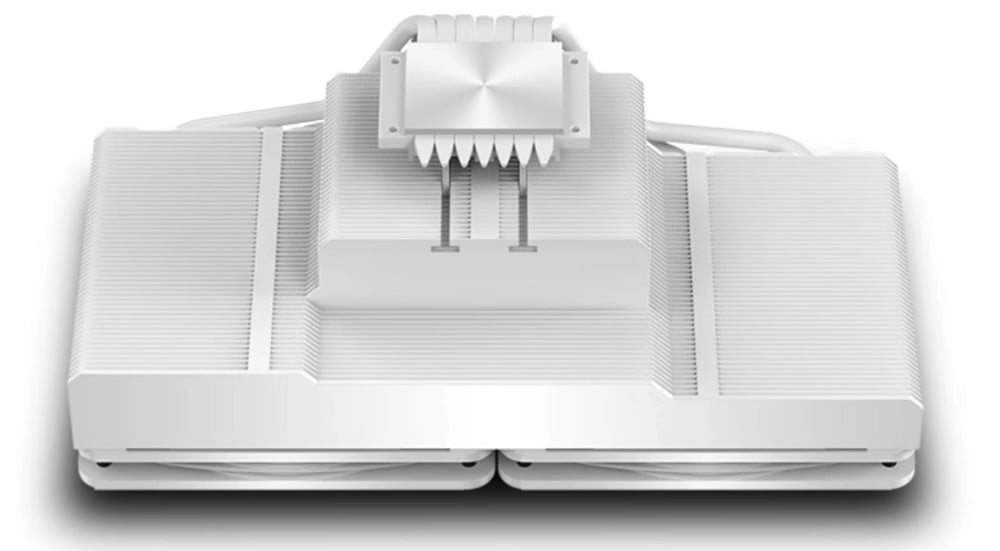 The JF13K has 59mm of clearance over the I/O-sided VRMs and 50mm over RAM modules, which is enough room even for large motherboard heatsinks like those found on Asus's ROG Crosshair X670E Hero or ASRock's X670E Taichi, as well as tall memory modules such as G.Skill's Trident Z5 RGB DDR5.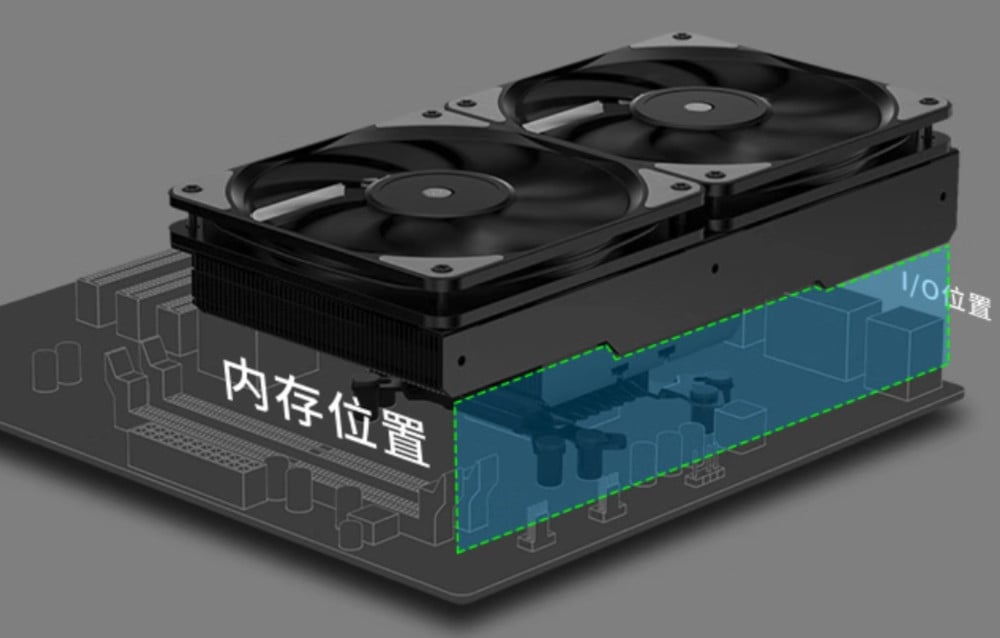 The retail page on JD.com confirms compatibility with Intel's LGA 1200 and LGA 1700 sockets, plus AMD's AM4 and AM5. With that said, from the available 3D renders, it's hard to see how the cooler installation works, maybe screwed from the back of the motherboard or through holes in the heatsink, we are not sure.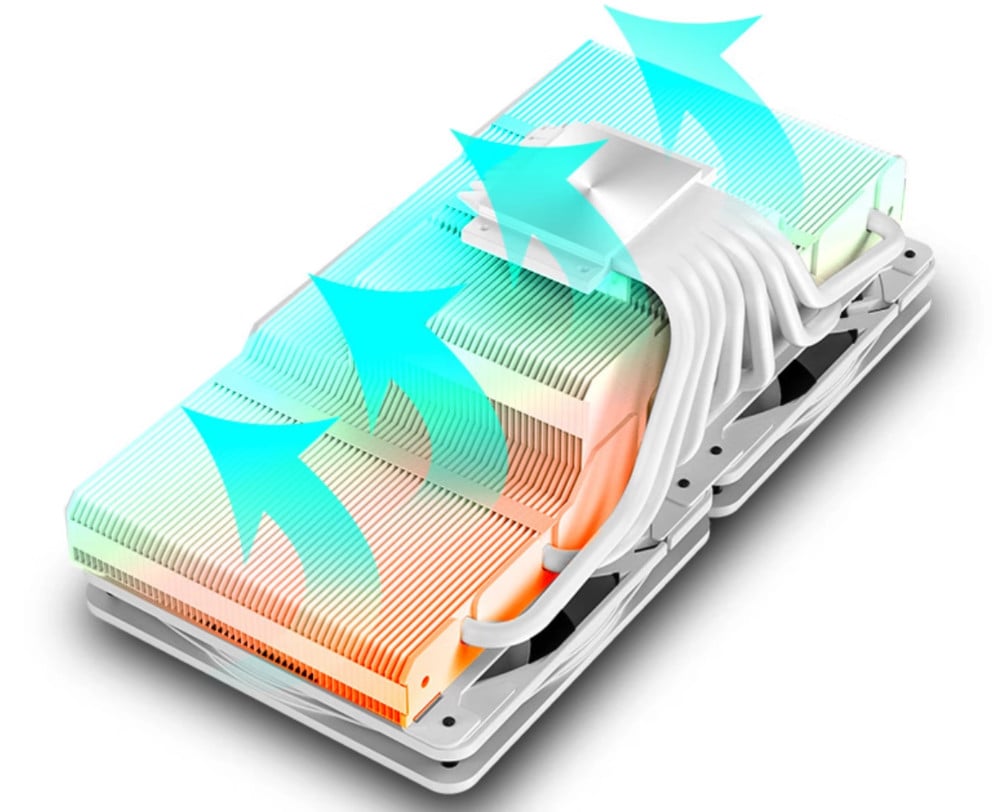 As for performance, the manufacturer advertises 265W TDP of heat dissipation which may be a bit overconfident, but since every manufacturer calculates TDP using its own method, the only way to be sure is via real-world tests. Jiushark also claims this cooler can keep a Core i9-11900K consuming 217W of power at 85°C. Lastly, the brand announces 10 to 20°C temperature reduction for nearby VRMs and RAM. Not bad at all, and at the very least, something different to the norm.
The best bit? Jiushark's JF13K CPU cooler is listed on JD.com at ¥269.90, which converts to around £32, but whether or not we'll ever see it on our shores remains unknown.