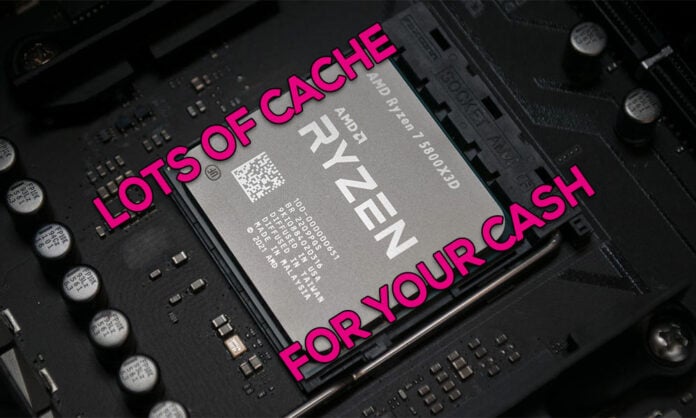 AMD Ryzen 7 5800X3D
---
"The AMD Ryzen 7 5800X3D is the first desktop processor with stacked L3 cache, delivering unmatched 96MB of L3 cache paired with incredibly fast cores to create the world's fastest gaming desktop processor."
We earn a commission if you make a purchase, at no additional cost to you.
There's never been a better crop of CPUs to choose from. Intel and AMD continuing to lock horns has resulted in innovation and competition in spades, yet while latest generation Core and Ryzen processors hold plenty of merit, the savvy PC builder may look back through the catalogue to unearth genuine bargains.
Right now, the venerable Ryzen 7 5800X3D fits the mould as pricing has dropped to an astonishing £269 / $287 from third-party Amazon sellers. That's the lowest we've ever seen, and though you pay fractionally more to buy from Amazon direct – which we'd wholeheartedly recommend – there's no denying the incredible value on offer.
Introduced just over a year ago as the first consumer chip outfitted with AMD 3D V-Cache technology, the chip's claim to fame is an extra 64MB of L3 cache, stacked vertically upon an existing eight-core, 16-thread CCD die.
Total cache climbs to 100MB (4MB L2, 96MB L3), and for gaming purposes in particular it's akin to injecting nitrous oxide to an already potent engine. Just look at it fly: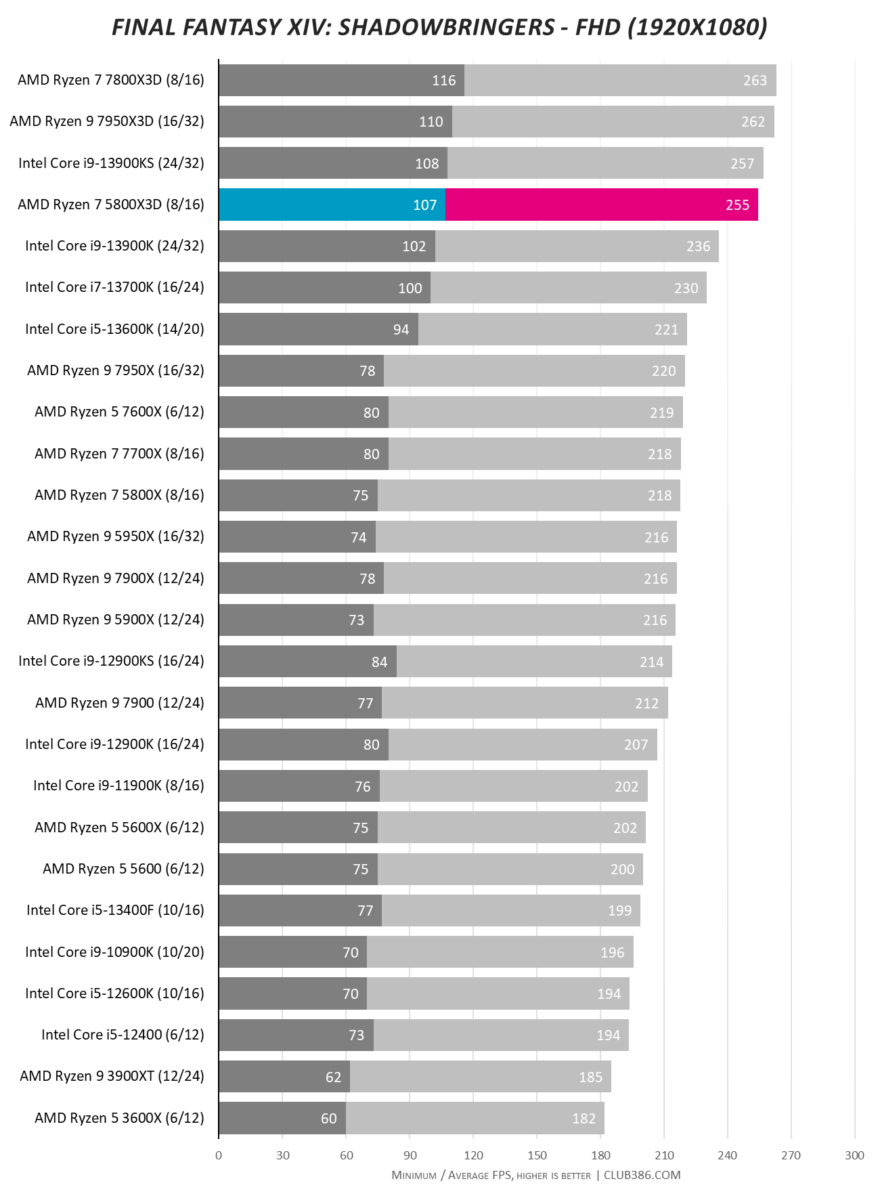 Sure, some titles will appreciate the cache more than others, and reduced top-line frequency is hampered by an inability to overclock, yet to this very day, few chips are as potent for gaming purposes.
It's worth noting that while today's equivalent, Ryzen 7 7800X3D, is superior on paper, a street price of over £400 takes away some of that latest-gen lustre. £130 saved opens the door to a larger SSD or faster GPU, and of course, 5800X3D has the advantage of being a slot-in upgrade for a huge number of existing AM4 users. It is the sensible choice for many.
Want to know more before making the jump? Check out our best CPU guide to learn everything you need to know about Intel's and AMD's most innovative consumer CPUs.