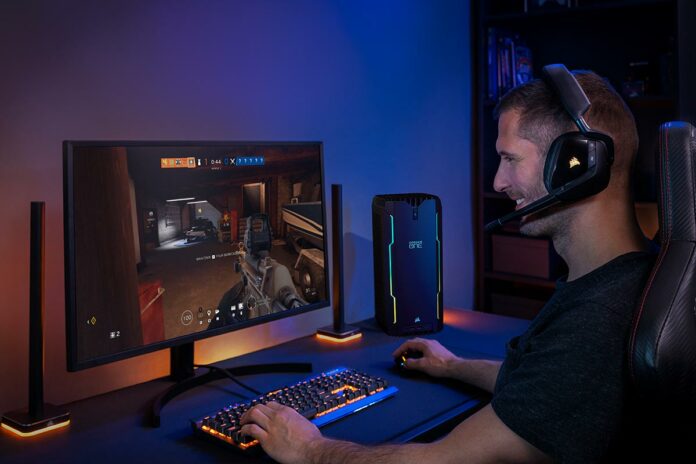 It's a strange world we live in. Club386 often hears from PC gamers disillusioned by the fact that graphics cards are so hard to come by. A fair few readers would like to get their hands on Nvidia's new GeForce RTX 3050, but finding one at MSRP is once again proving to be a frustration.
Such circumstances are played out amid a backdrop of record sales and revenues. According to a report by The NPD Group, consumer spend on PC gaming hardware and accessories in 2021 reached $5.74 billion in the US alone.
That number represents a 25 per cent rise over 2020, and the gains continue to come despite a staggering 62 per cent increase in revenue in 2020 vs. 2019.
Annual growth was strongest in desktop computers, laptops and PC microphones, each of which experienced year-over-year revenue gains of 38 per cent, 29 per cent and 25 per cent, respectively. Microphones led the way in terms of unit growth, with shipments ballooning by 28 per cent, and gamers have been eager to update their displays, as evidenced by a 17 per cent bump in unit volume growth for monitors.
Digital PC content grew by five per cent to almost $8 billion, and as expected given the ongoing pandemic, time spent playing PC games has continued to blossom. In the past year, PC gamers are said to have averaged 7.7 hours played per week in 2021, an increase of 15 per cent over the year prior.
Mat Piscatella, NPD Group analyst, states "(PC gaming) remains the home of game innovation, while providing players myriad ways to engage with the medium. In 2021, the PC platform generated record consumer spending and engagement, further proving that the oldest game platform may indeed still be the industry's best."
Such rampant growth must slow, however, and NPD's forecast for 2022 signals sign of inevitable slowdown, with hardware and accessory revenue predicted to decline by four per cent.