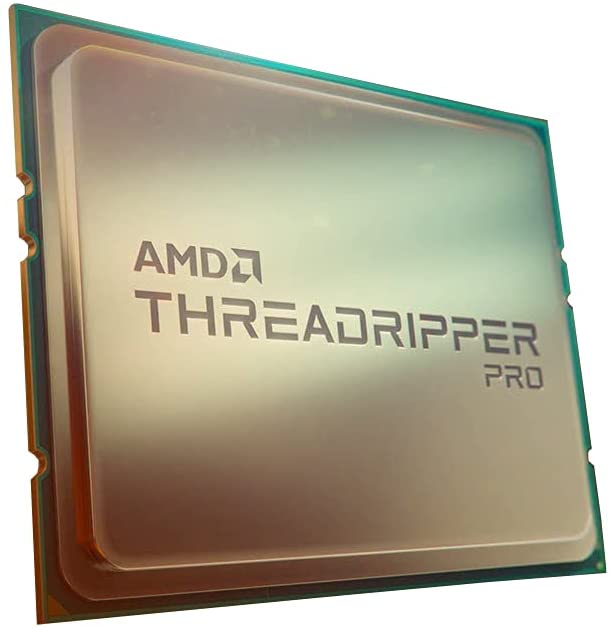 AMD is expected to have a busy March as it launches Threadripper Pro 5000, Ryzen 7 5800X3D and Epyc Milan-X within a compressed timeframe, according to rumours.
Catering for the workstation market, AMD's Threadripper Pro is currently headlined by the 64C/128T 3995WX. Released in July 2020 and built on Zen 2 CPU technology, there's a lot of sense in transitioning the fleet to the latest Zen 3, as seen on desktop Ryzen 5000 Series. To that end, Threadripper Pro 5000 Series seems an obvious move, and March 8 is the proposed date, albeit in OEM-only form. Expect high-powered systems from the likes of Lenovo, HP and Dell.
Desktop-bound Ryzen 7 5800X3D was announced at CES 2022 and proclaimed as the "world's fastest gaming CPU" courtesy of novel L3 cache-stacking technology tripling regular Ryzen 7 5800X's 32MB pool of last-level cache. AMD has previously cited a 'spring' launch timeframe, but if rumours are correct, we could see it officially appear either March 14 or March 21.
Last but not least, AMD has also talked about 3D V-Cache-infused Epyc processors at the turn of the year. Known by the codename Milan-X, these third-generation server processors also boost L3 cache by 3x. Considered on a best-in-class basis, this means moving from 256MB to a 768MB per chip. In a 2P dual-processor solution, common in the industry, this equates to a whopping 1.5GB of L3 per motherboard. Primed for large-footprint workloads fitting into the expanded cache, expect to see Milan-X formally unveiled on March 21.
Timings coincide with AMD wanting to get multiple high-performance launches off the Q1 2022 table. Hitting workstation, desktop and server in one fell swoop, after initial focus on mobile, this flurry of activity is sure to keep reviewers busy.