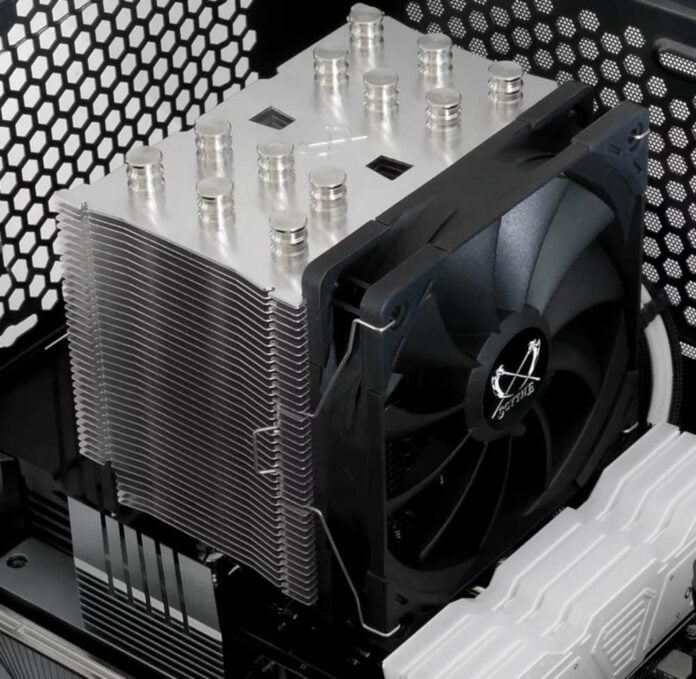 Japanese cooling specialist Scythe releases an upgraded version of the popular Mugen 5 CPU tower cooler, adding LGA1700 compatibility.
Like the Fuma 2's update, only small changes were made, but that is to be expected as the original starts off at a good base. Dimensions are expanded from 130 x 110 x 154.5mm to 136 x 109.5 x 154.5mm, in turn pushing weight up by 10g, from the 890g beforehand.
Six 6mm angled heatpipes take heat away from the CPU to a non-symmetrical fin-stack ensuring RAM compatibility/clearance on most motherboards. Although, unlike the recent spiffy-looking Black Edition, this one retains a basic grey/aluminium look, which should keep the price down.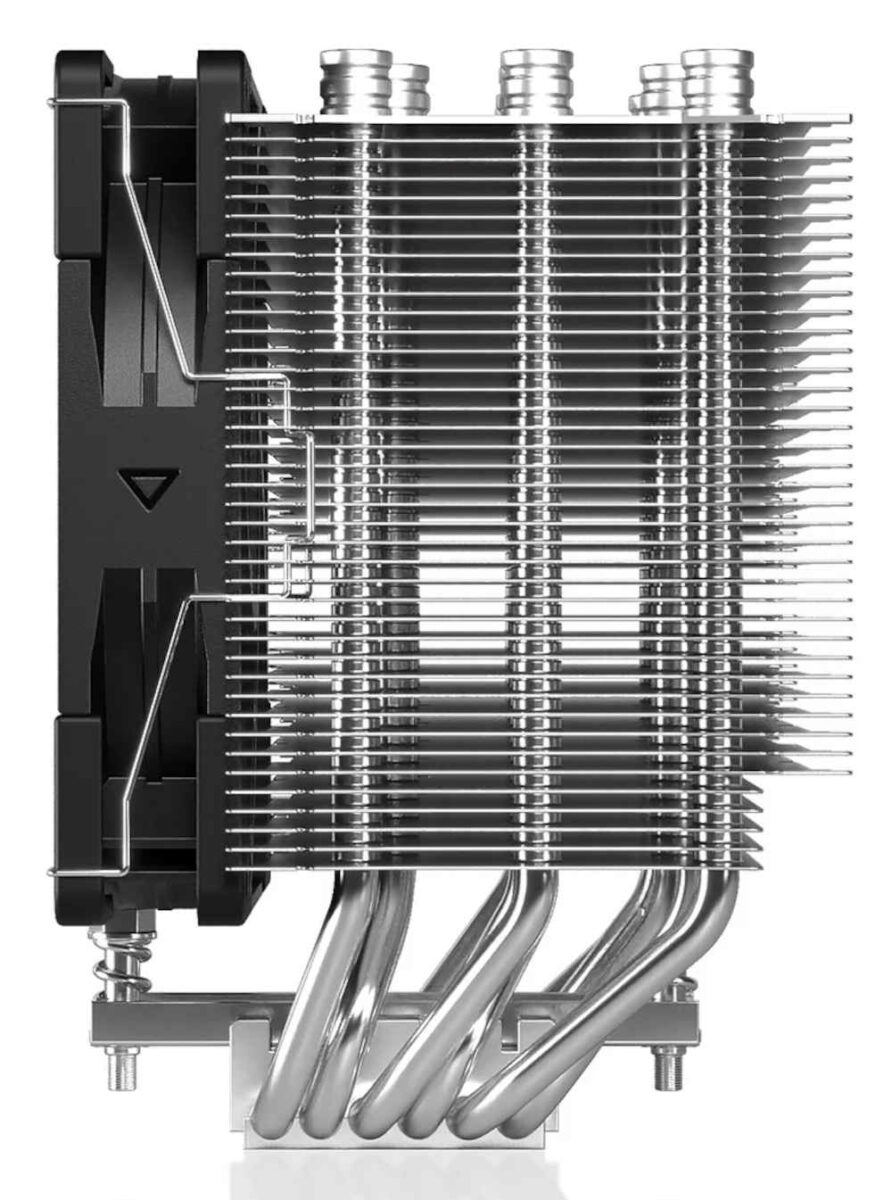 Same goes for the 120mm fan, too. Rev C uses a Kaze Flex 120 II PWM spinning from 300 to 1500RPM while producing airflow and noise levels between 16.90 to 67.62CFM and 4 to 28.6dBA, respectively. This ought to help heat dissipation even more compared to Rev B's maximum 51.17 CFM.
For your perusal, below is the full list of supported sockets:
Intel: LGA 1700 / 1200 / 115X / 2066 Square ILM / 2011(V3) Square ILM
AMD: AM4 / AM3(+) / AM2(+) / FM2 / FM1
The Mugen 5 Rev C, model number SCMG 5200, comes bundled with a mounting kit, Thermal Elixer 2 paste and a handy screwdriver.
EU availability is set for April 2022, due to a shipping delay, with pricing still to be unveiled. Our guess is somewhere in the £50 to £60 range, as this is mainly a replacement for the older Rev B.
Put this one down as a useful addition to the high-end air cooling firmament.