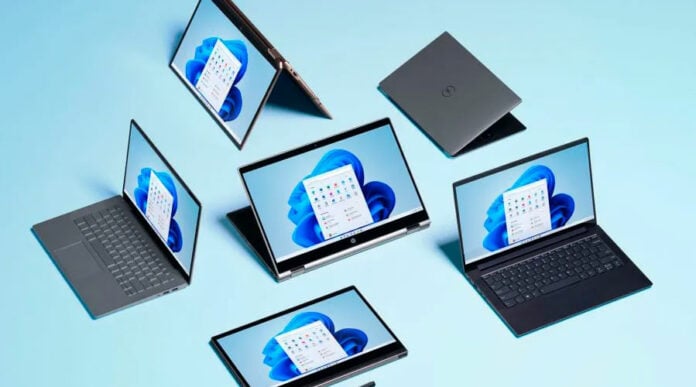 Microsoft's next major update for Windows 11 will roll out in a little over a month's time, according to new information obtained by Zac Bowden at Windows Central.
The release, codenamed 'Sun Valley 2' and commonly referred to as version 22H2, is expected to ship as build 22621 and includes a raft of features that have been missing from Microsoft's flagship operating system since launch.
Chief among them is the ability to drag and drop files to different apps positioned on the taskbar. Such simple functionality has been present in most versions of Windows throughout the years, but has been frustratingly slow to arrive on Windows 11.
Similarly, the Start menu is also being upgraded to offer some of the same capabilities as Windows 10, meaning users will soon be able to create app folders to group together preferred shortcuts. Task Manager will arguably see the most significant visual update, with support for dark mode and a collapsing side menu more in keeping with the rest of the OS, while UI tweaks and new multi-touch gestures are expected to feature throughout.
Welcome improvements, yet certain enhancements may be delayed. The often talked about introduction of File Explorer tabs has reportedly been pushed back until later this year, though this is merely speculation at this point and Microsoft's plans could change.
There's no mention of specific performance optimisations for next-gen PC hardware – AMD Ryzen 7000 Series is expected to launch just a week later, alongside the announcement of Intel 13th Gen CPUs – and users shouldn't expect the 22H2 update come day one. In keeping with previous updates, Microsoft is likely to favour a gradual roll-out over the course of weeks if not months.
Either way, Windows 11 is slowly maturing into a more feature-rich experience, and those who have put off upgrading may soon be inclined to make the switch.