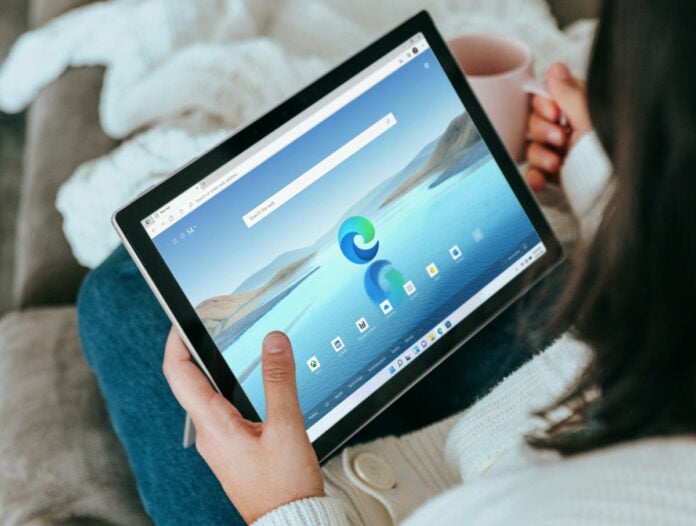 Microsoft has debuted a new application, called the Windows App. It's a remote utility program that provides a centralized location to control all of your remote desktop connections. These include Azure Virtual Desktop, Windows 365, Microsoft Dev Box, and Remote Desktop Services. It's basically TeamViewer on steroids.
The key take away here is that the Windows App can be used on a variety of devices and platforms. It's ideal for system integrators or developers on-the-go who transition from desktop to laptops, smartphones, or through a web browser. Cool thing is, when using a web browser, you can connect without having to download or install any software. Genius.
At the moment, the app is available for early testing on Mac, iOS, iPad, the web, Windows (obviously), and eventually Android. You'll need a Microsoft work or school account to utilize most of its features. Particularly, those beyond the traditional remote desktop connections.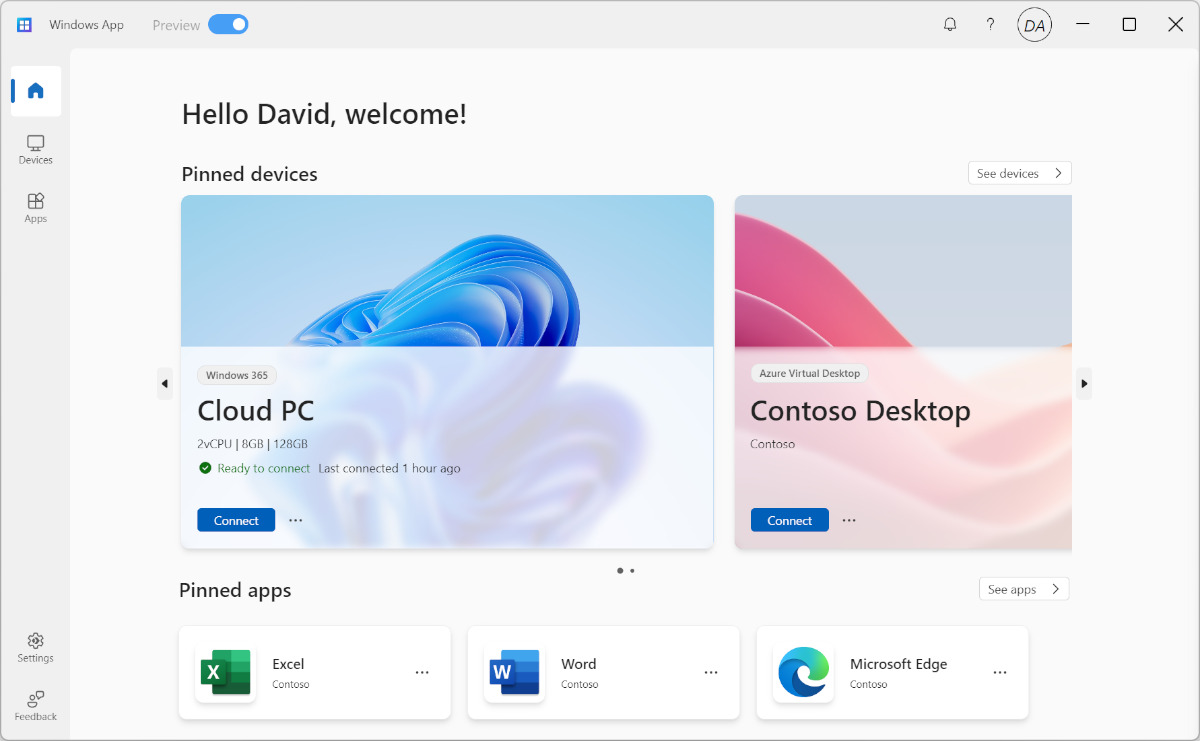 These additional features are quite useful and include the following:
Multiple monitor support.
Custom display resolutions.
Dynamic display resolutions and scaling.
Device redirection, such as webcams, audio, storage devices, and printers.
Microsoft Teams optimizations.
The app seems intuitive to navigate and features a simplified home page, device page, and app page. Remote sessions are organised in large windows. These display useful information including the wallpaper, name, and system specs of the host system. While the app menu allows users to instantly jump into any remote app (Excel, Word, and the like) without the need to connect to the app's host machine first.
For now, the app is more for developers, system integrators, and power users who take advantage of Microsoft's Enterprise cloud services such as Windows 365. Though, that's not to say you can't use the app to help your Grandma log into Facebook, remotely. Do keep in mind that this is a preview version but thankfully it is available for everyone. Feel free to give it a shot, here. Tell us what you think!