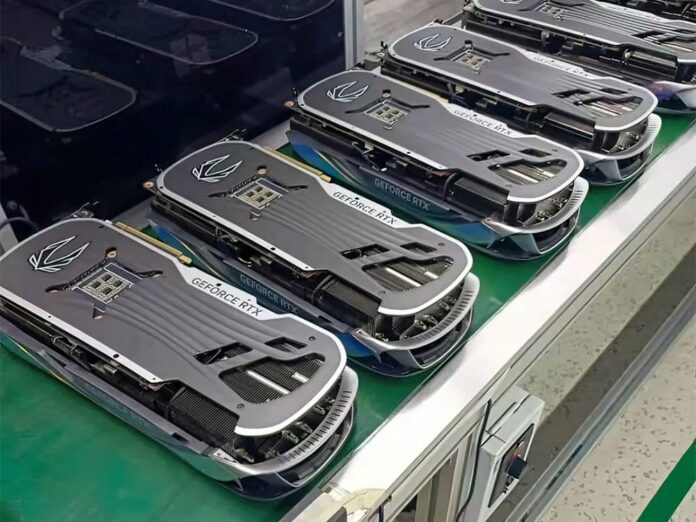 Nvidia is widely expected to unveil its next-generation GeForce RTX 4090 at a GTC keynote on September 20. With just a week to go, leaks are starting to seep through on a regular basis.
We know Gigabyte has no fewer than 11 unique models geared for launch, performance expectations are already sky high, and now we have our first look at a third-party custom cooler.
The card in question, a Zotac GeForce RTX 4090 AMP Extreme AIRO, has surfaced at Chinese site Baidu and the pictures are already proving divisive. Some appreciate Zotac's curvy attempt at something different, while others evidently don't like change.
It's a striking design, that's for certain, and though the images dont' give much away – power connectors and display outputs are all hidden from view – it's quite clear the card is of giant stature. Three-slot dimensions are a minimum, and going by these initial shots, Zotac's beast may well spill liberally into a fourth expansion slot.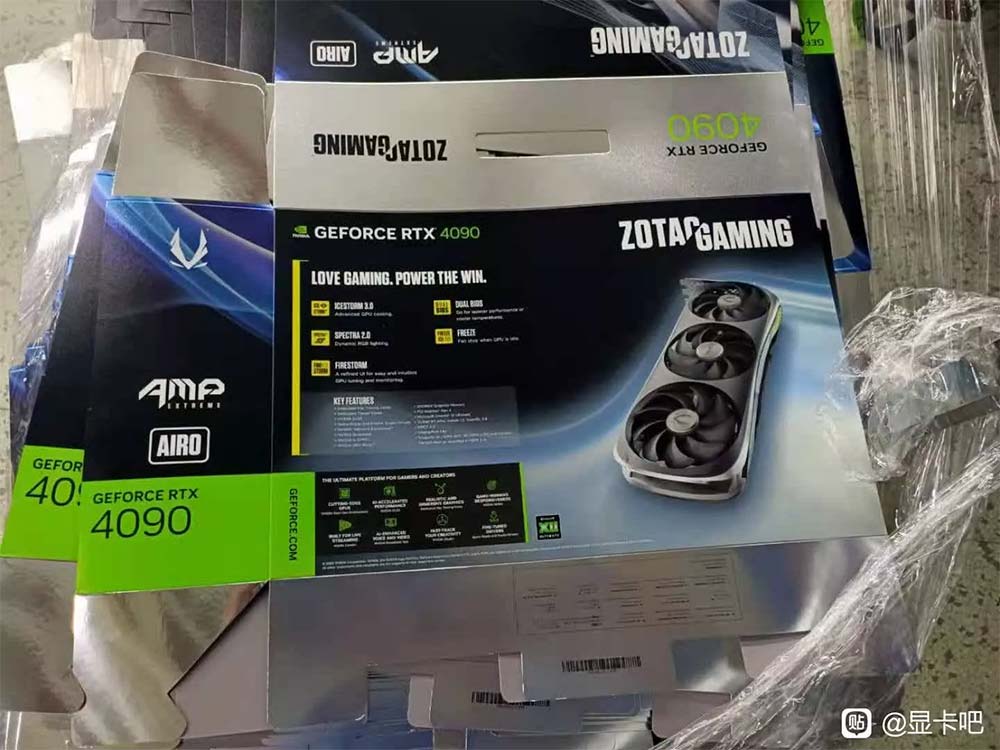 The Amp Extreme AIRO cooler extends some 40 per cent beyond the PCB and three fans sit atop a huge array of heatsinks. Zotac's box reveals the presence of dual BIOS and RGB lighting, and given the card's likely heft, we wonder if a supporting bracket will be included as part of the package.
As a recap, Nvidia's upcoming RTX 4090 is expected to utilise 128 of 144 available SMs, enabling a powerhouse combination of 16,384 CUDA cores and 24GB of GDDR6X memory via a 384-bit bus. Add to that a purported 3GHz frequency and 450W TDP, and you begin to realise the importance of robust cooling.
Zotac's curvy design may elicit a love-it-or-hate-it reaction, yet it's good to see an AIB partner build something new rather than re-purpose a previous-generation cooler. We're intrigued to see what others will conjure up and won't have to wait long; Nvidia's army of partners are busy assembling ahead of launch.