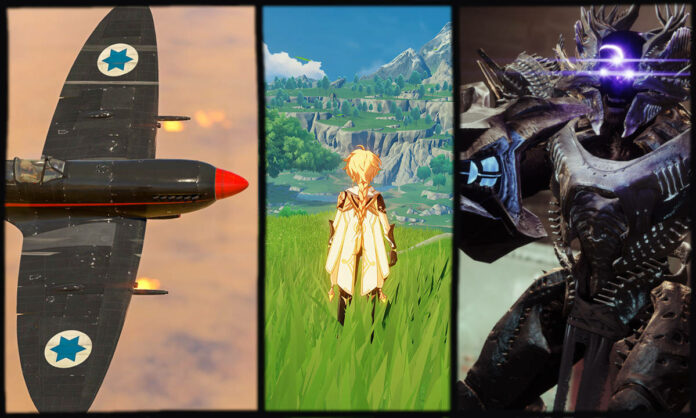 Free-to-play (F2P) games have a unique means of attracting players. Contrary to ordinary games where you need to pay first before identifying all the bugs and applying for a refund (if there is one), newcomers to F2P just click download, and if they don't like the games, they simply uninstall. No headaches, in theory.
This gives players a chance to play and decide if the developers have done a good enough job to consider some in-game purchases such as skins, items, or premium time (XP boosters). How developers dangle the proverbial carrot varies wildly – loot boxes have come under increased scrutiny – but the free-to-play model has proven hugely successful when done right.
So, which games do it best?
The below picks may not be the most high-profile releases, yet these are titles that I personally play and vouch for from experience. There should be something for everyone, but if not, tell us your favourite on Twitter.
Crossout
Genre: Vehicular combat | Developer: Targem Games | Download: crossout.net
Do you like watching Robot Wars or Battlebots? Then this one is for you. Available on Windows, PlayStation 4, PlayStation 5, Xbox One and Xbox Series X|S, Crossout is a Gaijin game released in open beta in May 2017, this time giving you the chance to let your creativity run free in building the most unique and destructive fighting machine possible.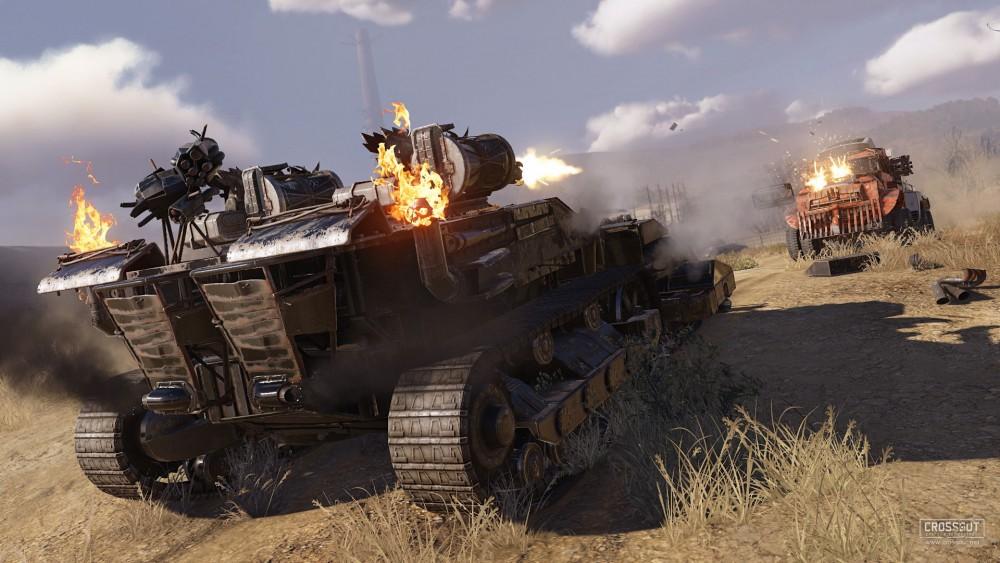 The idea is to build vehicles by combining different parts and weapons unlocked by playing or bought through the in-game store, which you can drive and fight with inside 8v8 PVP or PVE multiplayer game modes. There are also other events and game modes, most notably, a 32-player battle royale.
Sounds simple enough, however there are limitations to construction, whereby you have to trade speed for armour, and fast-firing guns for damage dealt. You could also concentrate all your shields in the front if you plan to be cheeky using cannons afar, or bet it all on high speed if you think you can avoid enemy attacks. The latter really encourages creativity. You should give it a try and surprise your opponents with a weird-looking machine. There's no cross-platform support as yet, sadly, though such functionality is expected to be available by the end of the year.
---
Destiny 2
Genre: First-person shooter | Developer: Bungie | Download: bungie.net
Developed by Bungie as a paid sequel to Destiny, Destiny 2 became free-to-play with the New Light update back in October 2019. You play as a Guardian, Human, Awoken (humanoid race sharing common ancestry with Earth), or Exo (self-aware machines built by humanity in the Golden Age) that has the ability to come back to life thanks to a mini companion drone called Ghost.
In Destiny you are blessed by the Traveller Light which gives you superhuman abilities, much needed to repel the hordes of aliens trying to invade Earth. Each race has access to Solar, Arc, Void, and Stasis subclasses, the first three use Light as a source for their power, while the latter calls upon Darkness, marking a turn in Destiny's storyline.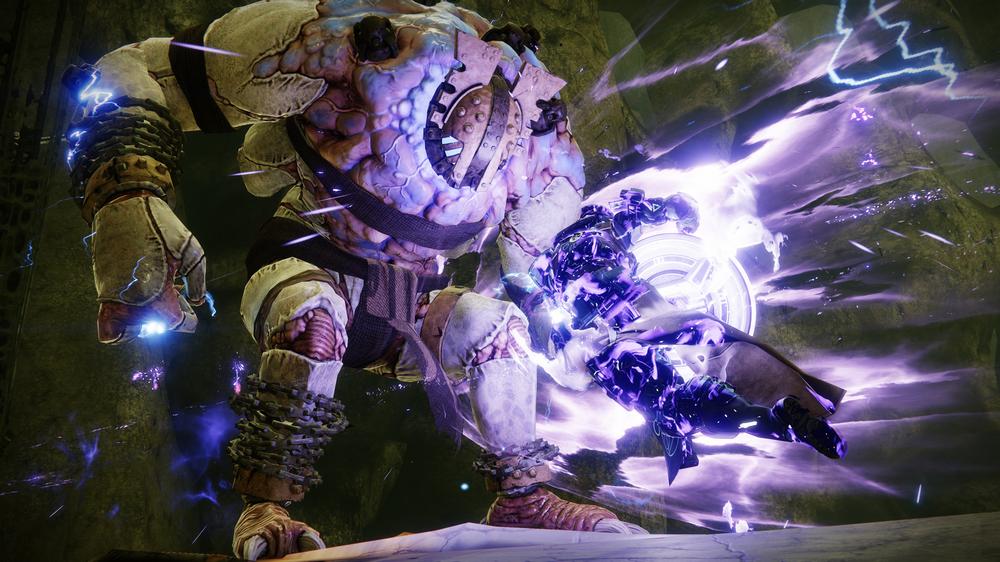 Gameplay takes place in a science fiction world, where aliens invading our solar system try to exterminate all other species for one reason or another. You are tasked to explore the system and clean each planet from these intruders in multiple (three to six-player) PVE modes. PVP is also available in free-for-all, 3v3 and 6v6 formats, where you fight other guardians to improve your skills and prove your worth.
The most time-consuming part is gear build-up. Grinding hours and hours to find a complete set of armour and weapons for a specific combat style reminds us of Diablo back in the day. Fond memories. You can't beat that feeling of satisfaction when you complete a set and start destroying anything that dares looking at you; until an update brings new gear that makes yours obsolete.
Note that a lot of story content is locked behind DLC costing from $20 to $40, but that doesn't stop you from exploring, doing public events, playing strikes, PVP and so on. If you like the game, keep an eye out for sales where DLC can be found at a 50 per cent discount. One last thing, you still have one season (about three months) before the next major expansion is out, in which case some previous content may become inaccessible (vaulted).
---
Enlisted
Genre: First-person shooter | Developer: Darkflow Software | Download: enlisted.net
A relative newcomer to the F2P club, Enlisted is a first-person shooter published by Gaijin Entertainment in April 2021 for Windows, PlayStation 4, PlayStation 5, Xbox One and Xbox Series X|S. Taking part in WWII you control Allies (USSR, USA, UK) or Axis (Germany, Italy) squads and fight in locations all around the world, from Normandy, Berlin, and Tunisia, all the way to Moscow and Stalingrad.
Enlisted uses a squad system where you control (you guessed it) a squad of three to nine soldiers each in 10v10 matches. You start by controlling one of your squad members, leaving the rest to be managed by AI. You can give them orders and switch to any one of them whenever you like or automatically if you die. Needless to say that with up to 180 soldiers running around the battlefield, things get messy real fast.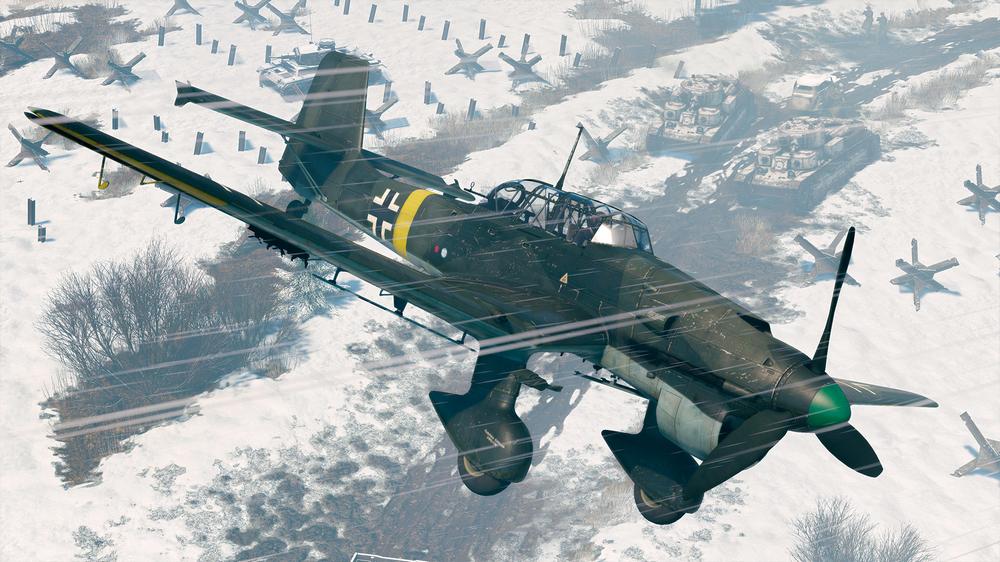 You can also hop into tanks and planes, just be aware the planes share many similarities with War Thunder's Simulator battles and can be hard to control for new players. It may be useful to train yourself beforehand using War Thunder's fast respawn system. And for those of you who hate being spammed by planes or tanks (Battlefield, ahem..), there is a rule limiting each battle to two vehicles max. Add to that countermeasures such as anti-air guns and anti-tank weapons which are easy to use and very effective, and you get a fun game to play.
You have the opportunity to upgrade your equipment with more powerful firepower the further you advance in the game. Just note that each campaign location has its own squads, vehicles, and guns, making the game a bit of a grind.
Finally, there is a Lone Fighters mode (akin to Hardcore on Battlefield) where each hit you receive can be deadly, and where HUD indicators are disabled. Add to that active team damage, and you get a lot of team-killing if you don't pay attention to what uniform you are shooting at. Here you control only one soldier (no AI squad) in 25v25 matches. Cross-platform is also available on this game.
---
Genshin Impact
Genre: Action role-playing | Developer: miHoyo | Download: genshin.hoyoverse.com
Developed and published by miHoYo, Genshin Impact takes place in a beautiful fantasy world where you combat monsters of many forms and powers. Available on Windows, PlayStation 4, iOS, and Android, it has an anime-like art style full of colour and creativity. Personally, this game gives me Zelda Breath of the Wild vibes.
In this open world, you are a traveller who got separated from his/her twin, thus you must explore and carry out quests to collect information about where to find your long lost sibling. The combat system is based around elements and magic, where different combinations result in different effects. You can for example throw a cryo attack at a water monster to freeze it or combine a fire and windstorm attack to create a fire tornado, possibilities are endless.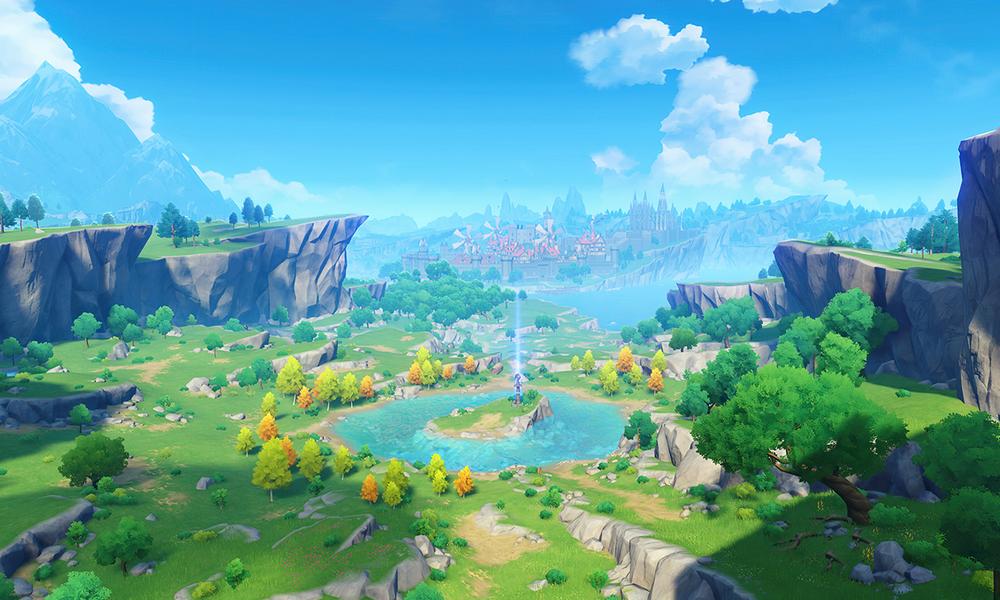 You can have four characters selected at any time that you can switch between during exploration or combat, making it easier to enact those combined elemental attacks we talked about above. Each character has its own strengths which you can enhance in various ways.
Genshin Impact is monetised through Gacha mechanics, where players can obtain new characters and weapons from a loot-box-style system using in-game and real-world currency. Don't worry, you can still get many characters without spending a penny, it's just going to take you longer.
---
Path of Exile
Genre: Action role-playing | Developer: Grinding Gear Games | Download: pathofexile.com
Released in October 2013 by Grinding Gear Games, now available on Windows, macOS, PlayStation 4, and Xbox One, Path of Exile is considered a spiritual successor to Diablo II, taking place in a dark fantasy world in which you must face an unforgiving wilderness and dangerous monsters.
You can play as one of seven exiles (character classes) – Marauder, Duelist, Ranger, Shadow, Witch, Templar, and Scion. Your task is to fight your way back to Oriath (your origin nation), defeating demons and ancient gods in your way.
The game can be very complicated for new players, yet some consider the game's massive skill tree (you can look it up here) to be one of its biggest strengths. There are hundreds of configurations that allow you to build your character as you wish. You start the game by choosing an archetype that determines where you start on the skill tree, then you build-up your character from there. Note that skills are separated from classes, so unlike Diablo, you can use spells on any character regardless of its class.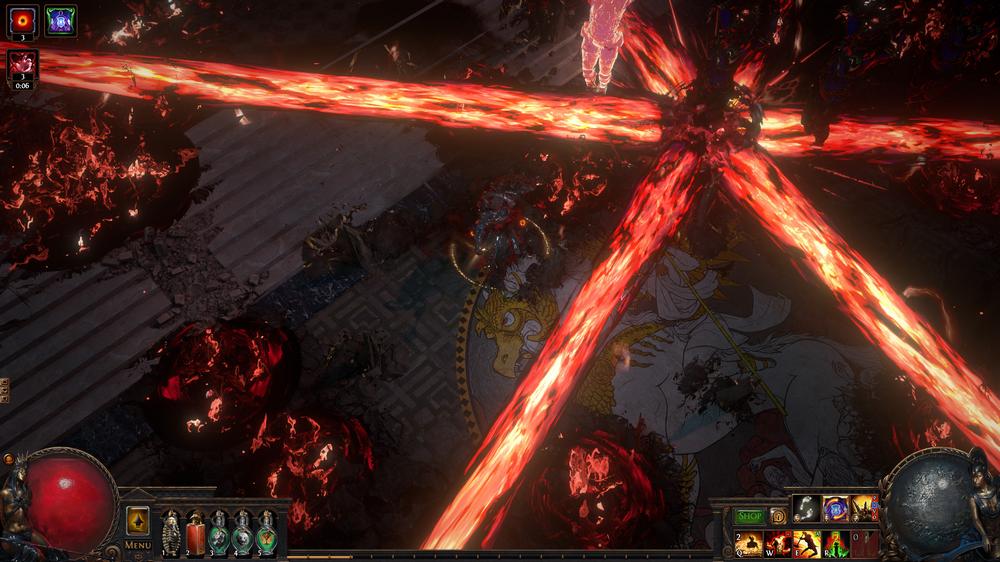 Path of Exile alongside League of Legends represents what a well-done free-to-play looks like; you don't have to spend a cent to enjoy the game. And if you like to support the developer then you can treat yourself to some fancy-looking skins or storage space.
The game switches what's called leagues every three months. Leagues are a sort of update where rules change, encouraging you to play differently, with a character starting from zero. Players who would like to continue playing using the same character can stay inside the Standard league, which by the way also gets updated from time to time. Finally, for end-game content, you will be able to complete maps with different modifiers and difficulties dropping higher-value loot.
If you plan to jump in, note that the latest expansion, Lake of Kalandra, became available August 19. You can learn more about it here.
---
War Thunder
Genre: Vehicular combat | Developer: Gaijin Entertainment | Download: warthunder.com
A personal favourite, War Thunder is a combat vehicle multiplayer game developed and published by Gaijin Entertainment in November 2012 as an open beta. It is available on Windows, Linux, Mac, PlayStation 4, PlayStation 5, Xbox One and Xbox Series X|S, with cross-platform/cross-save support. This means you can unlock a plane for example on PS4 and use it on PC or Xbox.
First developed as a flying simulation game, Gaijin quickly added a range of vehicles and, in my estimation, now ranks as one of the best tank combat games to date. If it's a military machine from around World War II or the Cold War, there is a good chance it will be featured in War Thunder.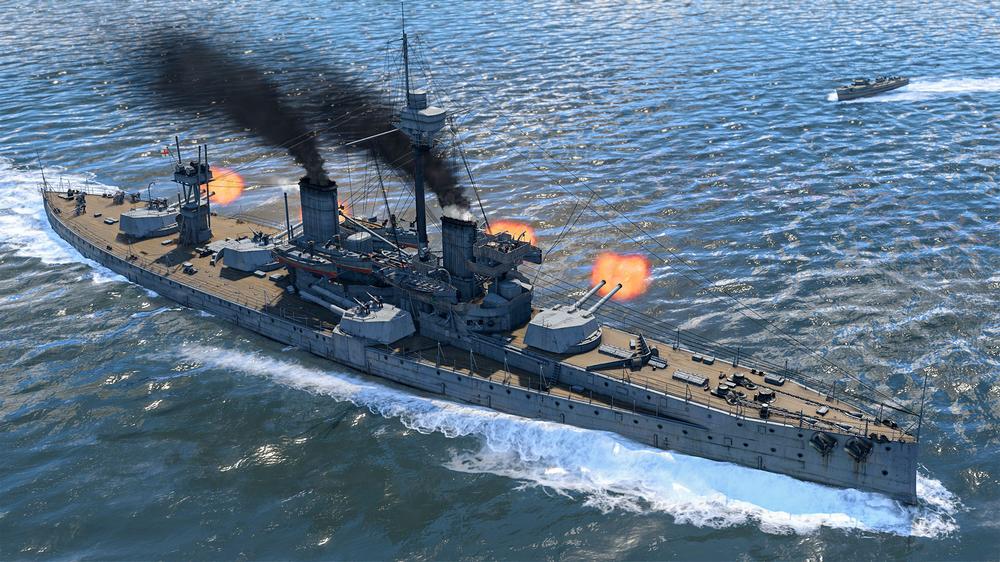 As we speak, you can control planes (fighters, attackers, bombers, …), tanks (light, medium, heavy, …), ships (torpedo boats, destroyers, …), and helicopters from the United States, Germany, Russia, Britain, France, Japan, Italy, China, Sweden, and recently Israel.
Four game modes are at your disposal. Arcade, where you get markers to help you learn to play, Realistic, where you lose many aids but get more satisfaction from victories, and Simulator, where you show how skilful you really are. A joystick (and a VR set) is recommended for the latter, as keyboard and mouse controls can be a bit clunky and hard to use. Finally, there is Assault mode, where you and your team fight against relentless waves of enemy AI.
---
Yu-Gi-Oh! Master Duel
Genre: Collectible card game | Developer: Konami | Download: konami.com/yugioh/masterduel
Some grew up with Magic, some with Hearthstone, and some with Yu-Gi-Oh. If you are one of the latter this game should be downloaded immediately. In Yu-Gi-Oh! Master Duel you have access to more than 10,000 cards, many of which are unlockable simple by completing in-game scenarios, all while maintaining mechanics introduced up to 2021.
Released by Konami in January 2022, and available on Windows, Nintendo Switch, PlayStation 4, PlayStation 5, Xbox One, Xbox Series X|S, Android, and iOS, Yu-Gi-Oh! Master Duel intends to represent the physical card game with a focus on characters from various Yu-Gi-Oh! anime and manga. So don't come here searching for a deep story and lore.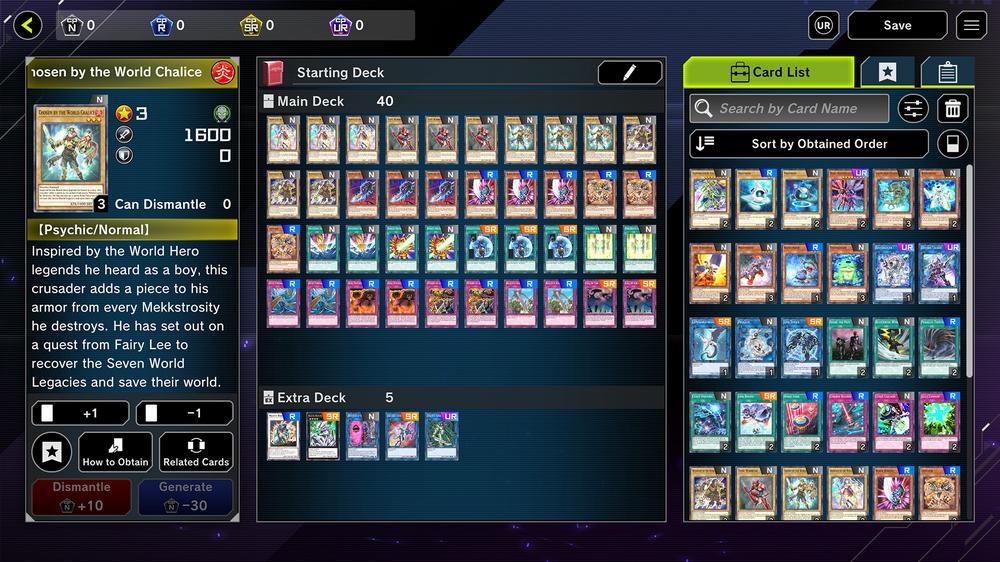 When you launch the game, and after a short presentation, you start a tutorial familiarising the user with the deck. Once the duel has been won, you get access to the campaign, whose missions offer new illustrations teaching you more about the story behind each card. Like many collectable card games, Master Duel also follows the Gachapon format. getting new cards is possible by opening packs that you can purchase using in-game or real money.
Deck building is streamlined, with a searchable glossary of pre-made community decks that are helpful if you don't have time to build your own. Opponent decks can also be saved as your own after duelling in competitive modes, although missing cards may render your deck unusable, so be sure to unlock all you can before copying others. That said, you can get a specific card by crafting it if you have enough materials.
Before closing, here are some honourable mentions that didn't quite make my list, but are still well worth adding to the download queue:
Heroes and Generals: a WWII FPS where you can play as a German, United States, or Soviet Union soldier.
World of Warships: 15v15 ship battles using destroyers, battleships and (recently) even submarines.
Hearthstone: A card game featuring characters from the world of warcraft universe.
Dreadnought: Control Huge Spaceships battling between asteroids.
Star Conflict: Also a spaceship battle simulator but this time with open-world sandbox mechanics.
Armored Warfare: A tank battle game with an emphasis on modern machines.