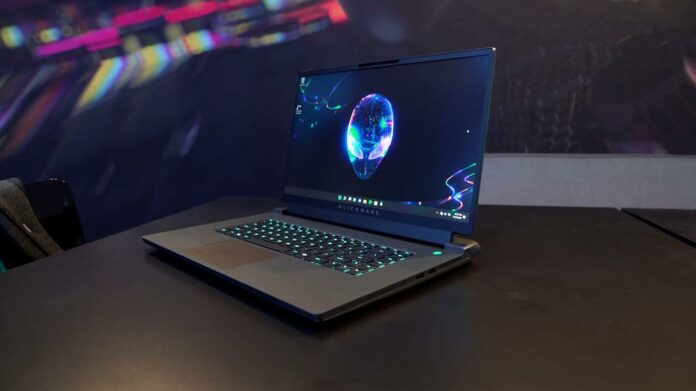 Gaming brand Alienware adds two capable gaming laptops boasting 8-core/16-thread AMD CPUs.
Starting with Alienware's m15 R7, which is a 2.69kg machine measuring 356.2mm (W) x 272.5mm (D) x 23.95mm (H) and features the now-famous LED-illuminated logo on the back.
Ryzen at the helm
Inside, we find either a Ryzen 7 6800H running up to 4.7GHz max boost or Ryzen 9 6900HX at up to 4.9GHz max boost. Both chips feature 8-core/16-thread processing with 20MB of cache. Two SODIMM memory slots are filled with up to 32GB single-channel DDR5 4,800MT/s or 64GB dual-channel. We don't see the reason for going single-channel at all. Powering this bundle of fun is either a 56Whr or 86Whr battery.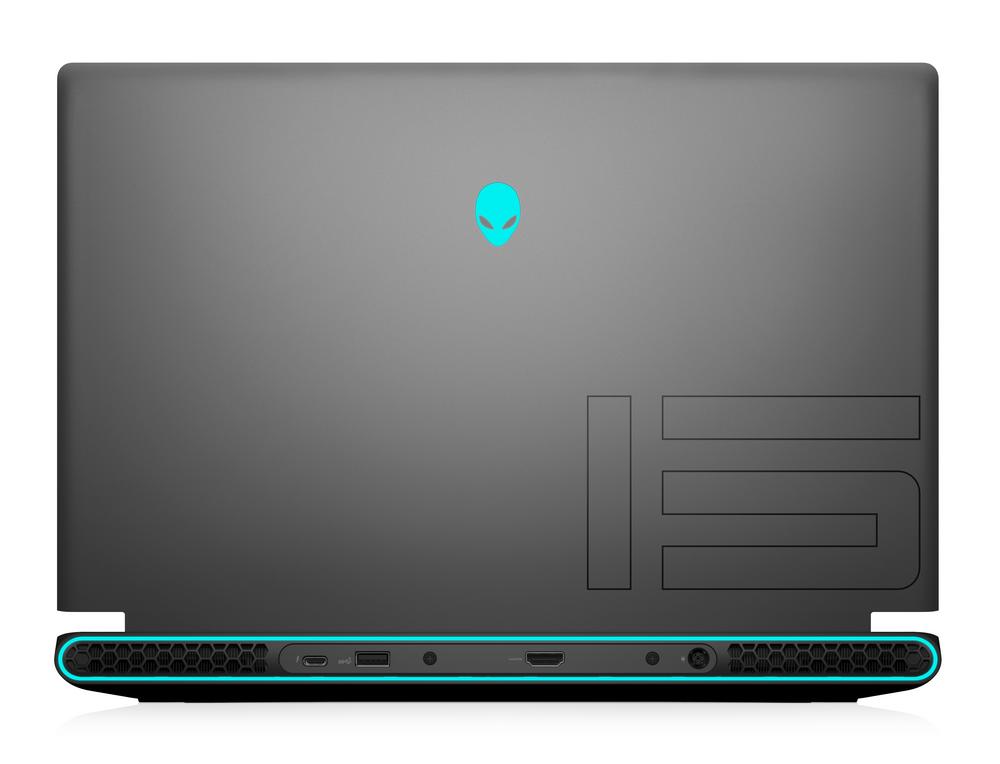 Storage is also available in single/dual NVMe M.2 SSD configurations up to 4GB, although note dual-drive support is only offered with RTX 3060 or higher graphics.
Nvidia provides graphics
Talking of which, you get to choose between an Nvidia GeForce RTX 3050 Ti 4GB GDDR6, RTX 3060 6GB GDDR6, RTX 3070 Ti 8GB GDDR6, or RTX 3080 Ti 16GB GDDR6, outputting to either a 15.6in FHD 165Hz 3ms, 15.6in FHD 360Hz 1ms, or 15.6in QHD 240Hz 2ms G-Sync displays. Phew. The FHD panels achieve 300-nits of brightness alongside 100 per cent sRGB colour gamut, while the QHD pushes it up a notch to 400nits and 99 per cent DCI-P3.
I/O is covered by either a 1Gb/s or 2.5Gb/s Ethernet port, depending on models, plus an audio jack on the left side. There's one USB 3.2 Gen 1 plus another USB 3.2 Gen 1 Type-A ports on the right. Around back, a power-in port, HDMI 2.1-out, a USB 3.2 Gen 1 Type-A, one USB 3.2 Gen 2 Type-C (only on 3050 Ti models) or a Type-C scheduled to support USB 4 this summer (on all models excluding 3050 Ti) on the back, WiFi 6E and Bluetooth 5.2.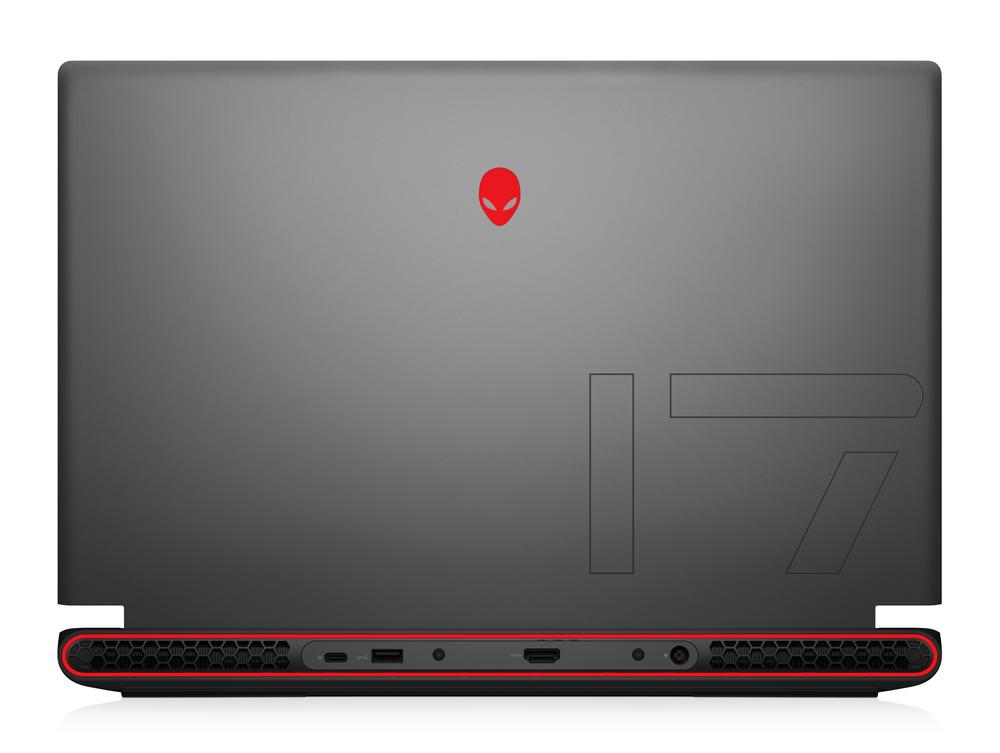 m17 R5 specs
Next, we have Alienware's m17 R5, which is a 3.3kg full-on laptop measuring 397.3mm (W) x 298.71mm (D) x 26.7mm (H) and sharing a lot in common with the m15 R7.
Specs-wise, there's the same RAM, CPUs and GPUs, though performance gets a shot in the arm from a Ryzen 9 6980HX (5.0GHz boost) and a Radeon RX 6700M 10GB GDDR6 or RX 6850M XT 12GB GDDR6 GPU. Same goes for storage, with the only difference being a 4TB single SSD.
The FHD displays also keep identical specs, only growing in size to 17.3in. However, the QHD panel is replaced by a UHD 120Hz 3ms with 500-nits brightness and 100 per cent Adobe colour gamut. The regular battery, meanwhile, is bigger, at 64Whr with an alternative 97Whr choice if needed.
Finally, both machines get a 180W power adapter – or an optional 240W – Windows 11, HD camera, and Alienware's M-series keyboard with per-key/zone RGBs or CherryMX ultra low-profile mechanical laptop keyboard with per-key lighting.
Alienware m15 R7 and m17 R5 are available now starting at $1,499 and $1,599, respectively.