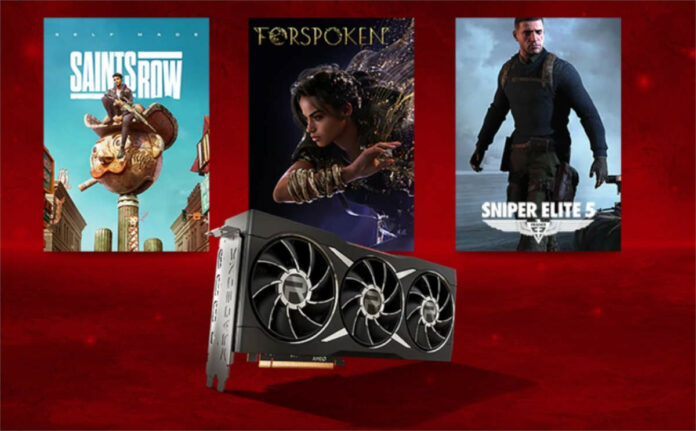 The redemption portal for AMD's Raise the Game is now live. Back in May, alongside the official launch of FSR 2.0, AMD unveiled its latest Raise the Game Bundle intended to bolster purchases of newly acquired Radeon graphic cards.
Previously featuring the crime caper Saints Row, and Nazi-killing tour de force Sniper Elite 5, the company has also added Forspoken, a monster-slaying action RPG, to the bundle. The promotion runs from now until August 13 and is available via a promotional code when purchasing a Radeon RX 6000 series card from eligible retailers worldwide.
All Radeon cards qualify for a redeemable code, but the number of games go up depending on what card's purchased. RX 6700 through RX 6950 XT nets you all three games, RX 6600 through RX 6650 XT nets you Forspoken and Saints Row, while low-end cards from the RX 6500 XT down earn Saints Row.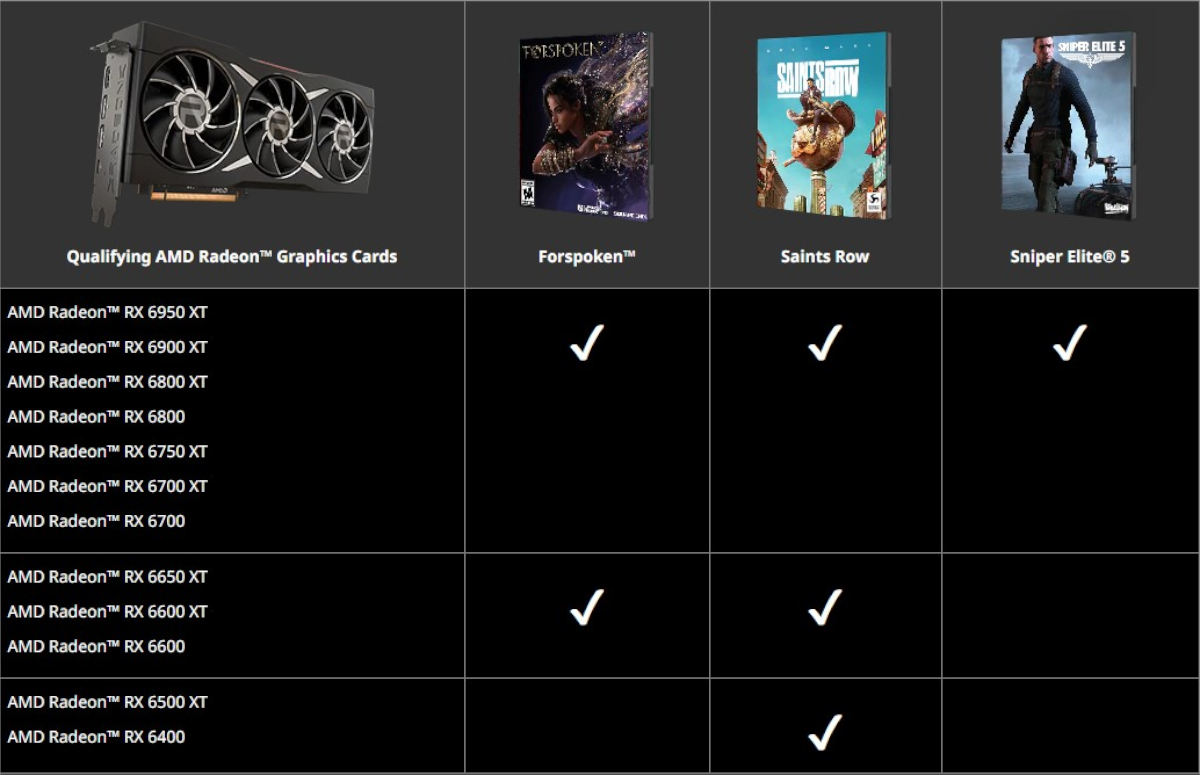 While the graphics card market is still volatile, prices have been steadily declining. A quick look on PriceSpy shows cards from RX 6500 XT through RX 6650 XT maintaining a 15 per cent margin over MSRP and stock of these cards are at healthy levels. It's important to remember that next-gen offerings loom large, suffice to say retailers would like to clear stock in anticipation for the 7000 series launch. Which begs the question, how low can these prices go?
Be sure to redeem your codes before September 13 this year at amdrewards.com. Saints Row looks to be a return of old for Volition, a weird wacky romp in an open world with a wealth of destructive tools and customisation options at your disposal. What's not to like?