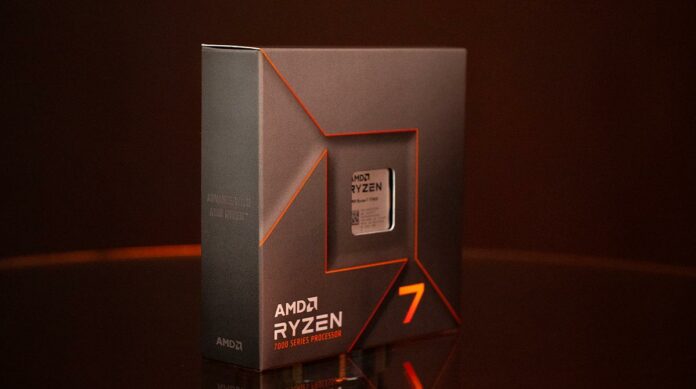 AMD Ryzen 7 7700X
---
"AMD Ryzen 7 7700X is a dominant gaming desktop processor that comes with 8 CPU cores, 16 threads, and a max boost clock speed of up to 5.4GHz."
We earn a commission if you make a purchase, at no additional cost to you.
There's no doubt AMD's Ryzen 7 7700X is a very good CPU. The eight-core, 16-thread CPU, built on 5nm Zen 4 foundations, offers a top speed of 5.4GHz and serves as an excellent all-rounder for a 2023 build.
Why, then, is the price continuing to plummet? Launched as recently as September 2022, the high-end chip arrived alongside a £420/$399 asking fee. In the subsequent months, that figure has dropped frequently and now sits at an all-time-low of £312. That's a whopping 25 per cent discount in the space of four months.
Weak demand amid declining consumer confidence is one part of the puzzle, but make no mistake, latest-generation Ryzen is feeling the heat from across the way. Intel's rival Core i5-13600K – one of the best CPUs available right now – retails for £320, and AMD simply has to undercut that figure to remain competitive.
How much lower can we expect such chips to go? We suspect the bottom is near, but now is an opportune time to keep an eye out for good deals. In addition to a Ryzen 7 7700X price drop, 12-core Ryzen 9 7900 has also plummeted to a best-ever price of £429. Worth knowing about if you've decided AM5 is the platform for you.